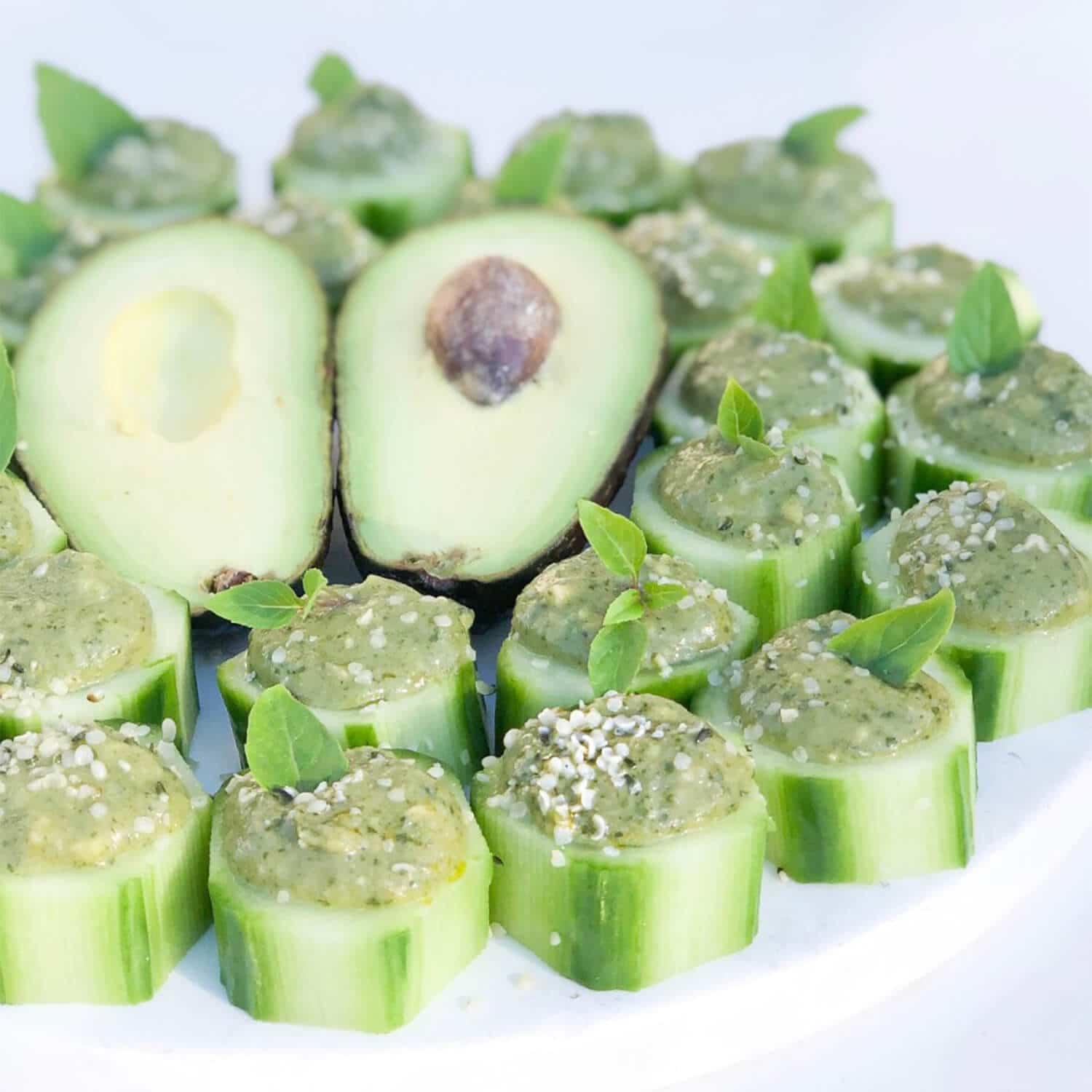 Avocado Pesto Cucumber Cups
This a delicious and healthy appetizer perfect for any party from Pure Vegan Food!
This appetizer is going to be everyone's forever favorite: Cucumber cups with Good Foods Avocado Pesto dip. This creamy herb dip is a perfect marriage of avocado and pesto! It's half the calories of a guacamole with no added flavors, 100% real food, and it's such a fun and delicious way to eat healthy.
Ingredients:
Directions:
Using vegetable peeler, peel a few gorgeous green ribbons off the cucumbers.
Slice cucumbers into half inch discs and scoop out a bit of the center with a melon baller or teaspoon and arrange on a plate.
Pile on some Good Foods Avocado Pesto dip on each cucumber cup and dig in!
For more recipes and inspiration, check out Pure Vegan Foods!