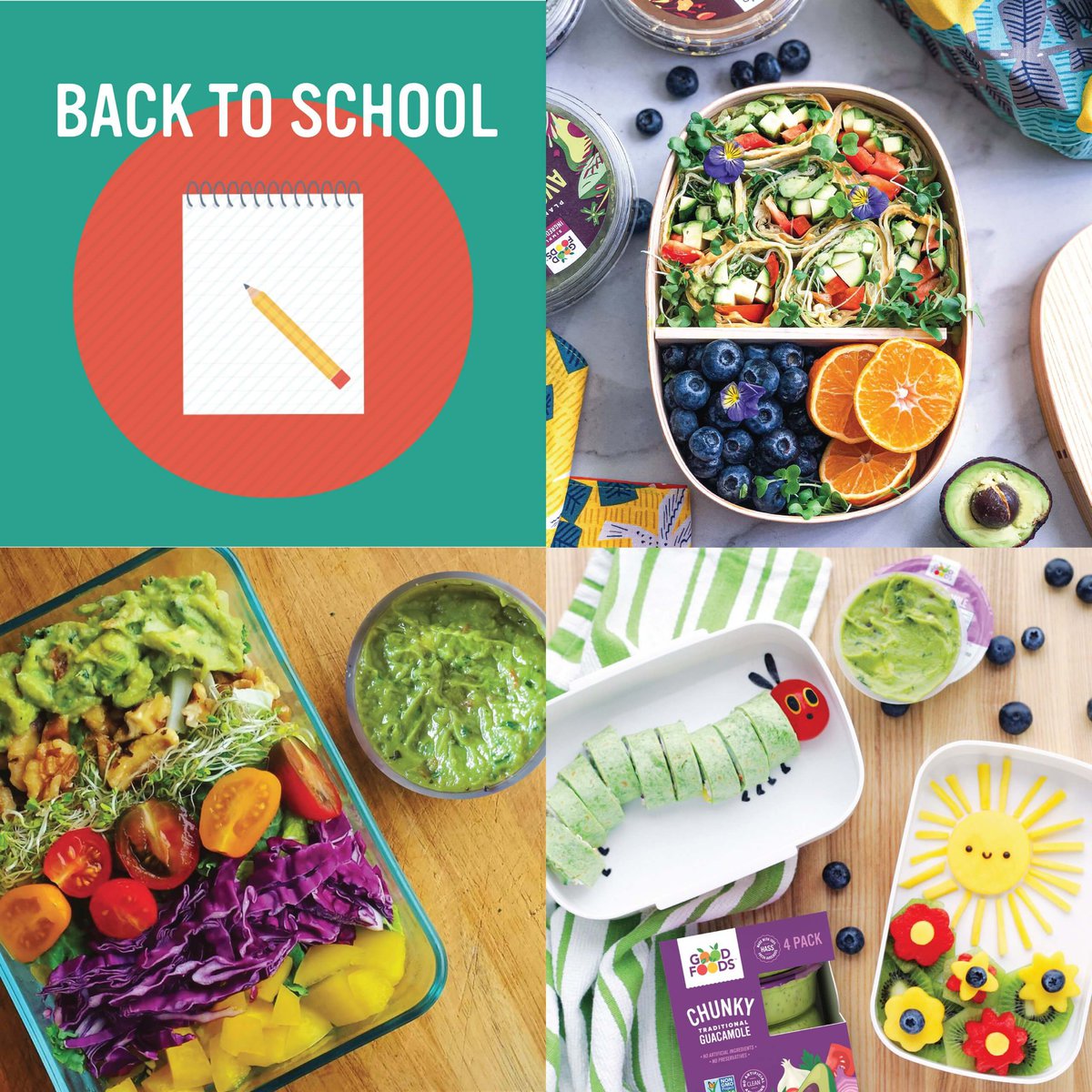 Back to the Books School Lunch Recipes
No matter how you school this year, these back to the books lunch recipes featuring Good Foods dips are all easy to prep ahead of time and are good for you. These recipes are also kid-friendly and can be a fun way to get your little one in the kitchen with you. Recipes that they can prep to include the Guacamole Ranch Roll-Ups in the shape of a caterpillar and the Plant Powered Vegetable Wraps! 
Back to school time equals lots of lunch prep. If you're looking for something super fun and delicious to break up the same old staples this cute caterpillar lunch is just the thing! These Guacamole Ranch Roll-Ups are an easy way to sneak extra veggies into your kid's school day, and can be made the night before to save time.

This colorful lunch is sure to brighten your day come lunchtime! These Plant Powered Vegetable Wraps created by our friend @naturallyzuzu are packed full of wholesome ingredients. To give the wraps a flavorful kick, Good Foods Buffalo Style Dip is used as a spread on the tortilla!

We believe lunchtime, whether at school or work, should be GOOD – in flavor and for your body and mind. We've paired Good Foods Chunky Guacamole with crunchy and colorful vegetables and nuts that bring together all the flavor you'd want in a mid-day meal.
Will you be trying out any of these recipes this school year? Comment below and let us know!