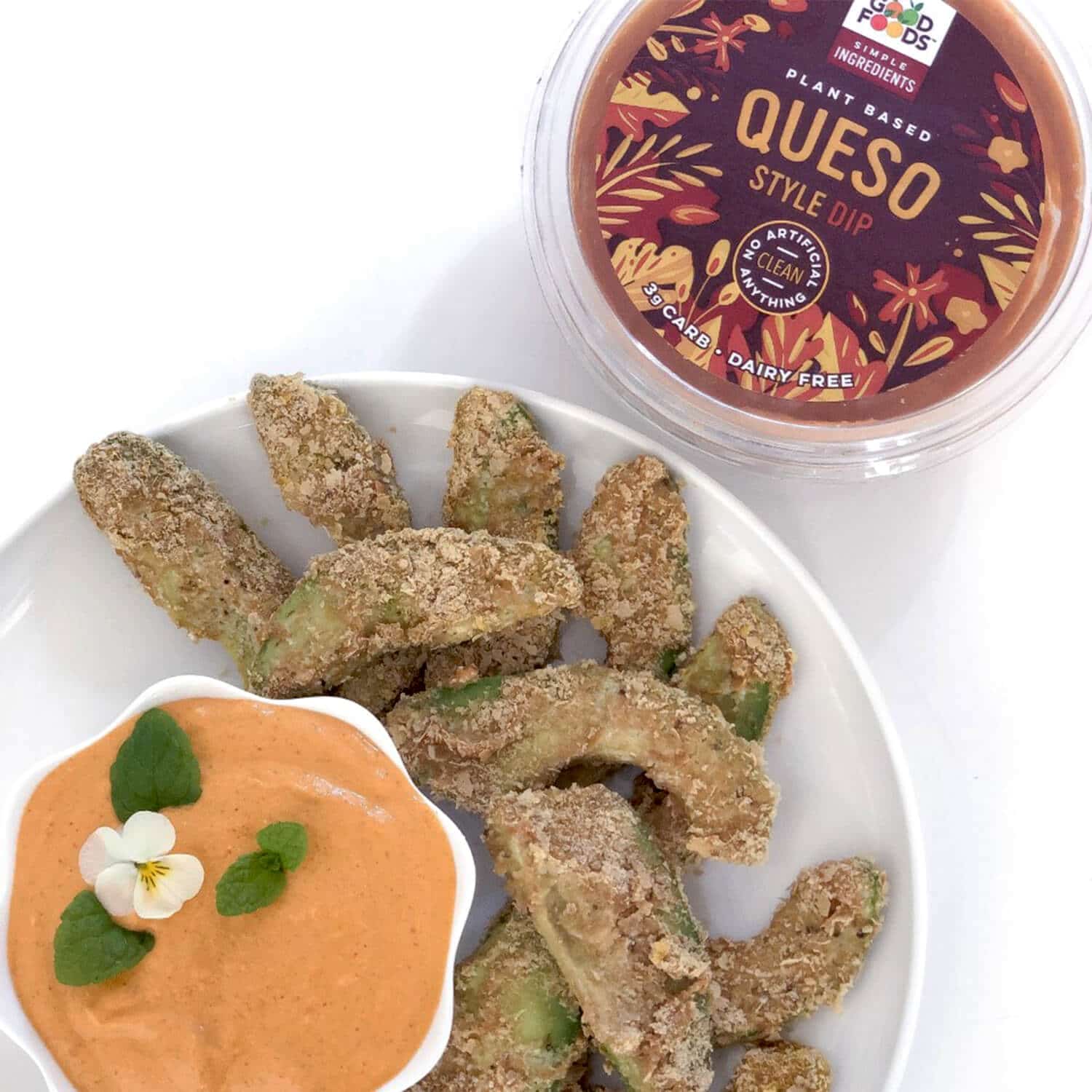 Baked Avocado Fries with Queso Dip
These baked avocado fries from Pure Vegan Food are crunchy on the outside and soft on the inside. It's a delicious vegan, gluten-free appetizer or snack recipe. Hope you'll give this amazing recipe a try!
Ingredients:
2 avocados
4 tbsp almond flour
1 tsp garlic powder
1/3 tsp salt
1/4 tsp black pepper
4 tbsp plant-based milk
1/2 cup nutritional yeast
1/2 pack Good Foods Queso Style Dip
Directions:
Preheat the oven to 350ºF.
Add the flour, garlic powder, salt and pepper to a shallow dish and mix.
Place the milk and nutritional yeast in 2 separate shallow bowls.
Halve the avocado, remove the pit and skin and cut each half into 6-7 slices. Coat each slice in flour, then milk, and finally nutritional yeast.
Place the avocado fries onto a lined baking sheet and bake for 30 minutes.
Serve with Good Foods Queso Style Dip!
For more recipes and inspiration, checkout Pure Vegan Food!