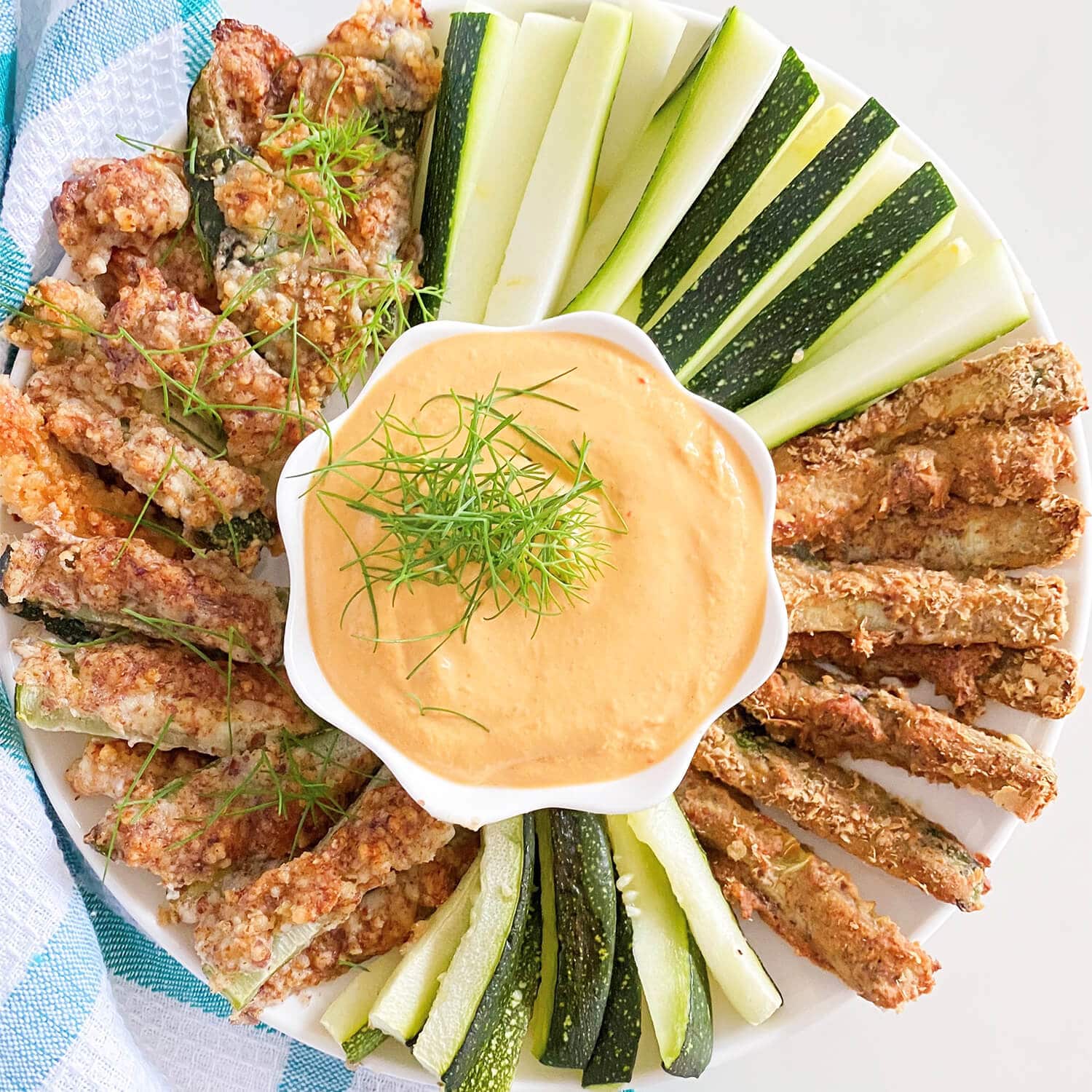 Baked Zucchini Fries with Queso
These healthy baked zucchini fries made by @pureveganfood are healthy, crunchy and delicious. Perfect as a snack, these fries are also low carb, gluten free and easy to make. Recipe below!
Ingredients
2 medium zucchini's, cut into fries
2 Tbsp flax meal + 6 Tbsp water
1/2 cup grated vegan cheese
1/2 cup nutritional yeast
1/3 tsp salt
1/2 tsp garlic powder
1/4 tsp smoked paprika
1/4 tsp black pepper
1 container Good Foods Queso Style Dip
Directions
Preheat oven to 450°.
Combine flax meal and water, let mixture sit for 10 minutes to thicken.
Mix nutritional yeast and seasoning together.
Place several zucchini fries on the on the baking sheet. Cover with parchment paper.
Take a zucchini piece and dip into flax mixture, than roll in the dry mixture until coated. Repeat with half of zucchini pieces.
Add cheese to the mixture and continue with the rest of zucchini pieces until all are coated.
Bake for 20 minutes. Serve warm with queso dip.