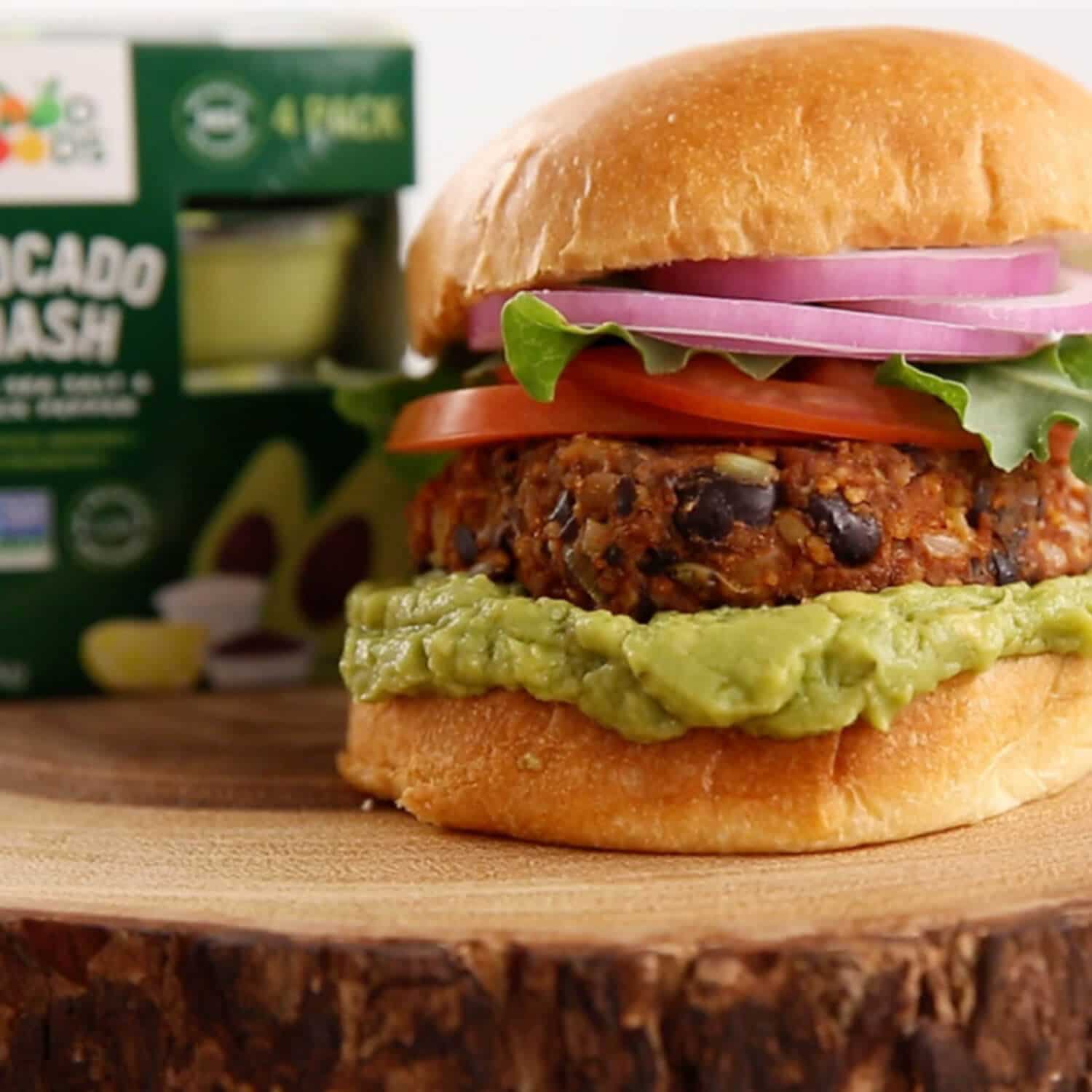 Black Bean Burger with Avocado Mash
Servings: 4
Prep Time: 10 minutes
Chilling Time: 10 minutes
Rice Cooking Time: 35 minutes
Ingredients
1/8 cup ground flax
1/4 cup water
15oz black beans (1 can), drained and rinsed
1/2 cup cashews
3/4 cup cooked brown rice
2 green onions, chopped
2 tsp chili powder
1 Tbsp olive oil
4 single serves of Good Foods Avocado Mash (2oz packages)
Salt and pepper to taste
Directions
Combine flax and water in a small bowl to create a binder. Stir and set aside.
Add 3/4 of black beans to a bowl and mash using a fork. Add remaining whole black beans.
Place cashews in a food processor and pulse until breadcrumb size (not a powder). Add to beans.
Add brown rice, onions, paprika, chili powder, salt and pepper to beans. Mix well.
Take about a 1/2 cup of the mixture and shape into a 1/2 inch thick patty.
Heat oil in large skillet over medium heat. Add patties and cook about 5 minutes, turning to cook another five minutes.
Top each patty with one package of Avocado Mash and your favorite burger fixings. Enjoy!