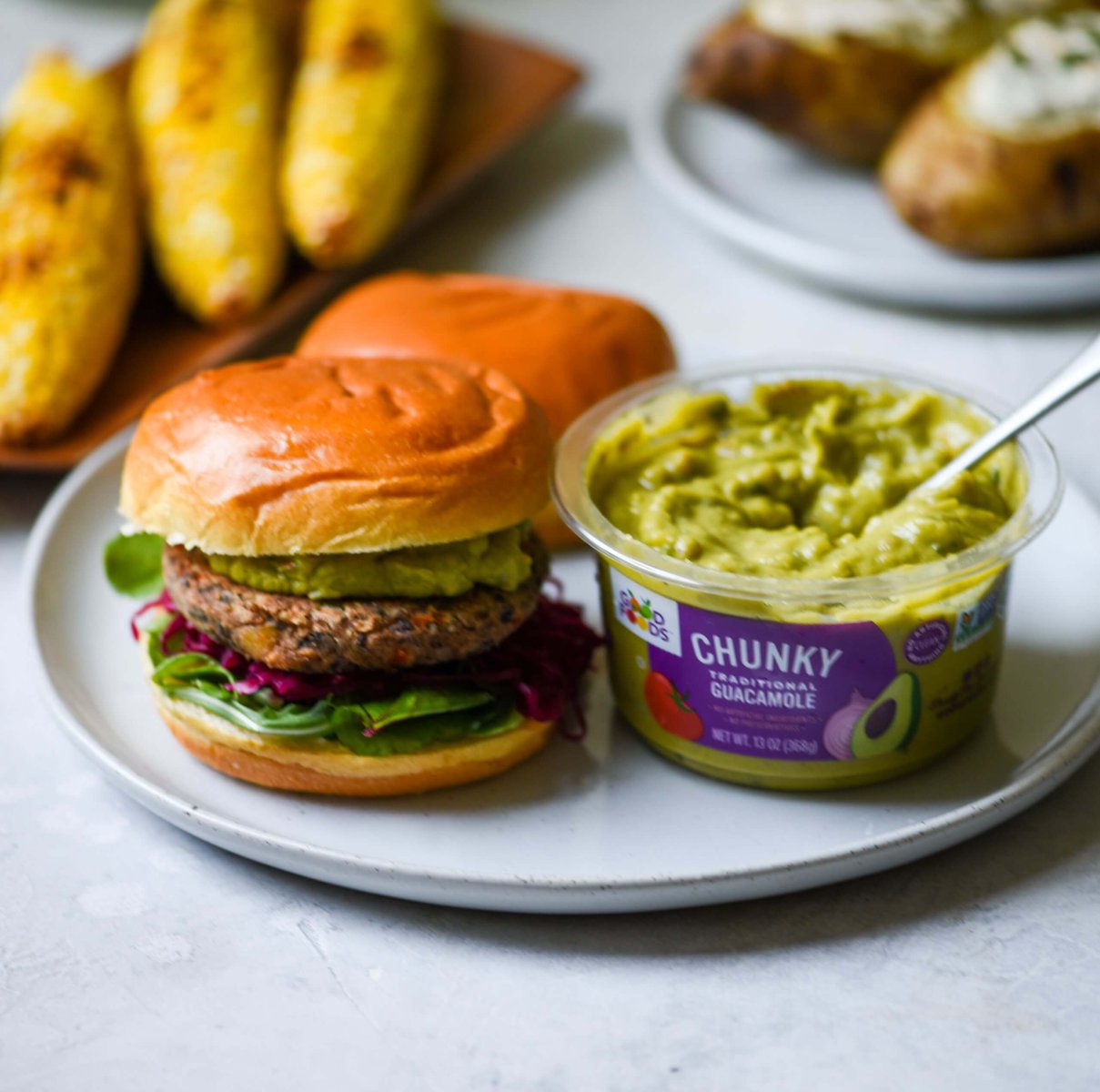 Black Bean Veggie Burgers
Experience Summer grilling with these healthy & flavorful Black Bean Veggie Burgers from @bestofvegan, topped with Good Foods Chunky Guacamole.
Servings: 5-6 patties
Prep Time: 15 minutes
Cook Time: 15 minutes
Ingredients
1 (14-15oz) can of black beans, rinsed and drained
1/2 bell pepper, chopped
1/2 onion, chopped
2 garlic cloves, minced
1/3 cup bread crumbs
1 egg or flax egg (1 Tbsp ground flax seed mixed with 3 Tbsp water)
2 Tbsp chickpea or regular flour
1 Tbsp vegan or regular barbecue sauce
Directions
Saute onion and bell pepper over medium heat.
Add the sauteed vegetables to a food processor with remaining ingredients.
Optional: Add 1/2 tsp of each of these seasonings: cumin, chili powder, garlic powder, onion powder, smoked paprika, salt and pepper.
Heat oil in a large pan or light the grill, form patties and cook over medium heat for 3-4 minutes per side.
Serve on a bun with Good Foods Chunky Guacamole, mixed greens and your favorite burger toppings. Enjoy!