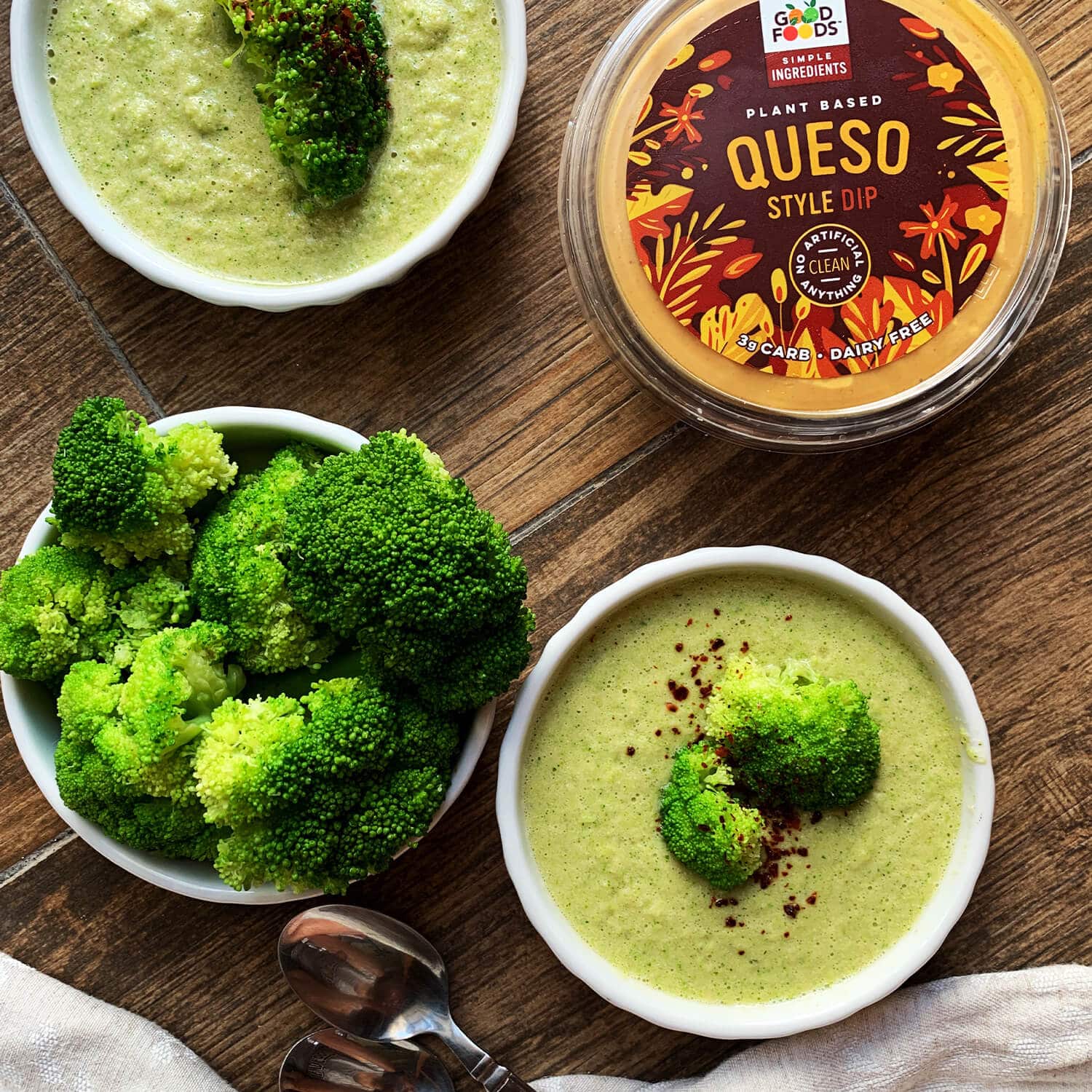 Broccoli Cheddar Soup with Queso
We partnered with our friend @purely_healthy_living to help us use our Good Foods Queso Style Dip as a twist in a classic fall soup staple – Broccoli Cheese Soup! With high-quality ingredients, our dairy-free, almond-veggie dip provides an incredible, cheesy flavor profile that will amp up your soup without any of the guilt.
INGREDIENTS:
2 cups of steamed broccoli
1/2 cup of Good Foods Queso Style Dip
1 cup of veggie broth
1/2 tsp of sea salt
1/4 tsp of black pepper
1 tsp of onion powder
DIRECTIONS:
Blend all the ingredients until there are no lumps left!
Serve as a side, you can also pair this soup with grain free tortilla chips of gluten free croutons.
Enjoy!