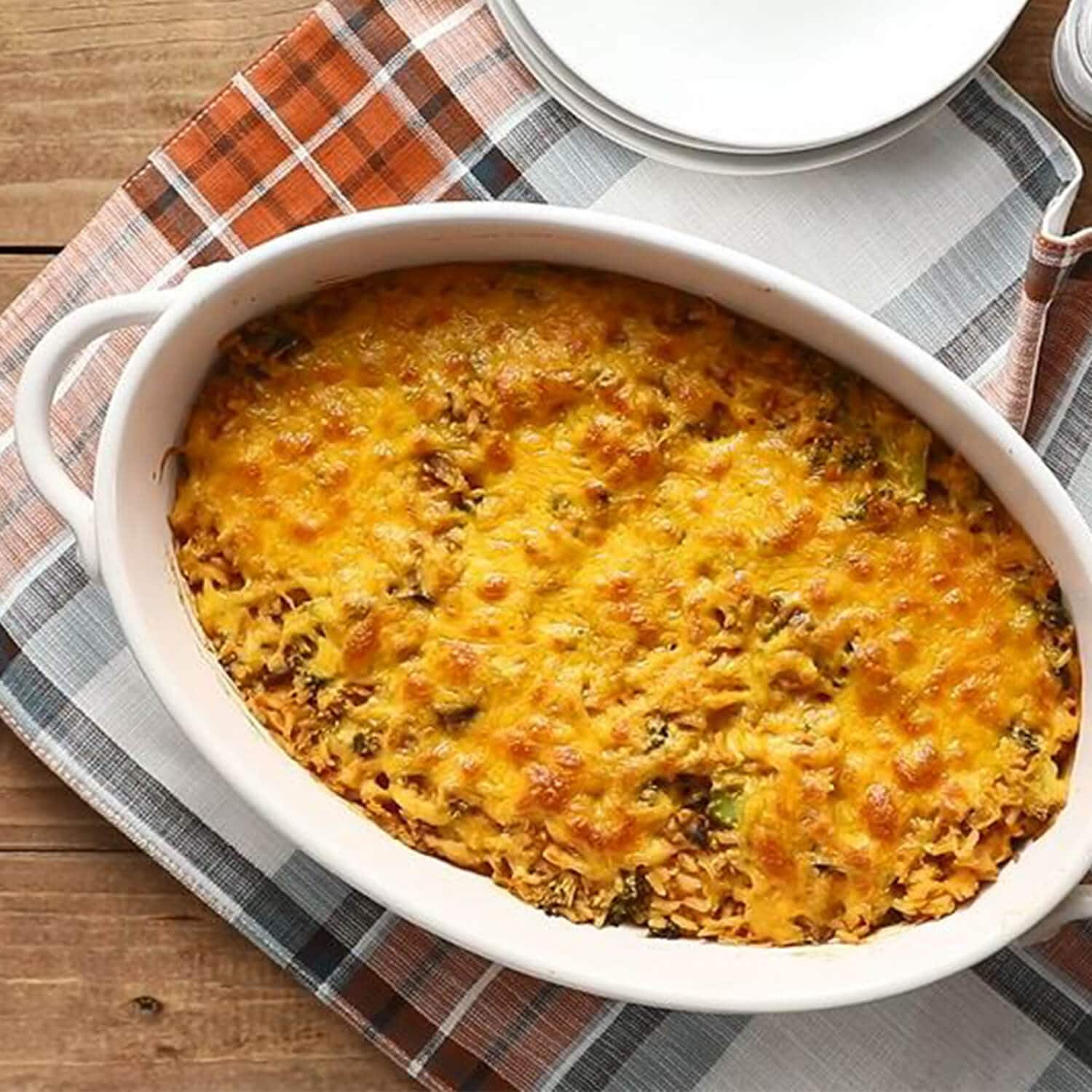 Broccoli Queso Rice Casserole
Servings: 6
Prep Time: 10 minutes
Cook Time: 40 minutes
Ingredients:
1 Tbsp olive oil
1 cup onion, diced
1 tsp garlic, minced
1 cup mushrooms, rinsed and chopped
½ tsp flour
½ cup milk
8 oz pkg Good Foods Queso dip, divided
2 cups broccoli, finely chopped and steamed
2 cups rice, cooked
3/4 cup mild cheddar cheese, shredded
Directions:
Preheat oven to 350°. Prepare a 1 ½ qt. baking dish with non-stick cooking spray.
Add olive oil to a large skillet over medium high heat. Sauté onions until tender, about 5 minutes. Add garlic and mushrooms and stir to combine. Sauté until mushrooms are tender, approximately 3 minutes. Stir in flour and cook about 1 minute to take away raw flour taste. Whisk in milk and continue whisking until slightly thickened. Season with salt and pepper. Add 2 Tbsp Good Foods Queso dip and stir to combine.
In a large bowl, combine broccoli, rice and remainder of Good Foods queso package. Add sautéed veggies and stir to combine. Pour mixture into baking dish.
Bake for 30 minutes or until cheese is bubbly and golden brown.
Serve warm.