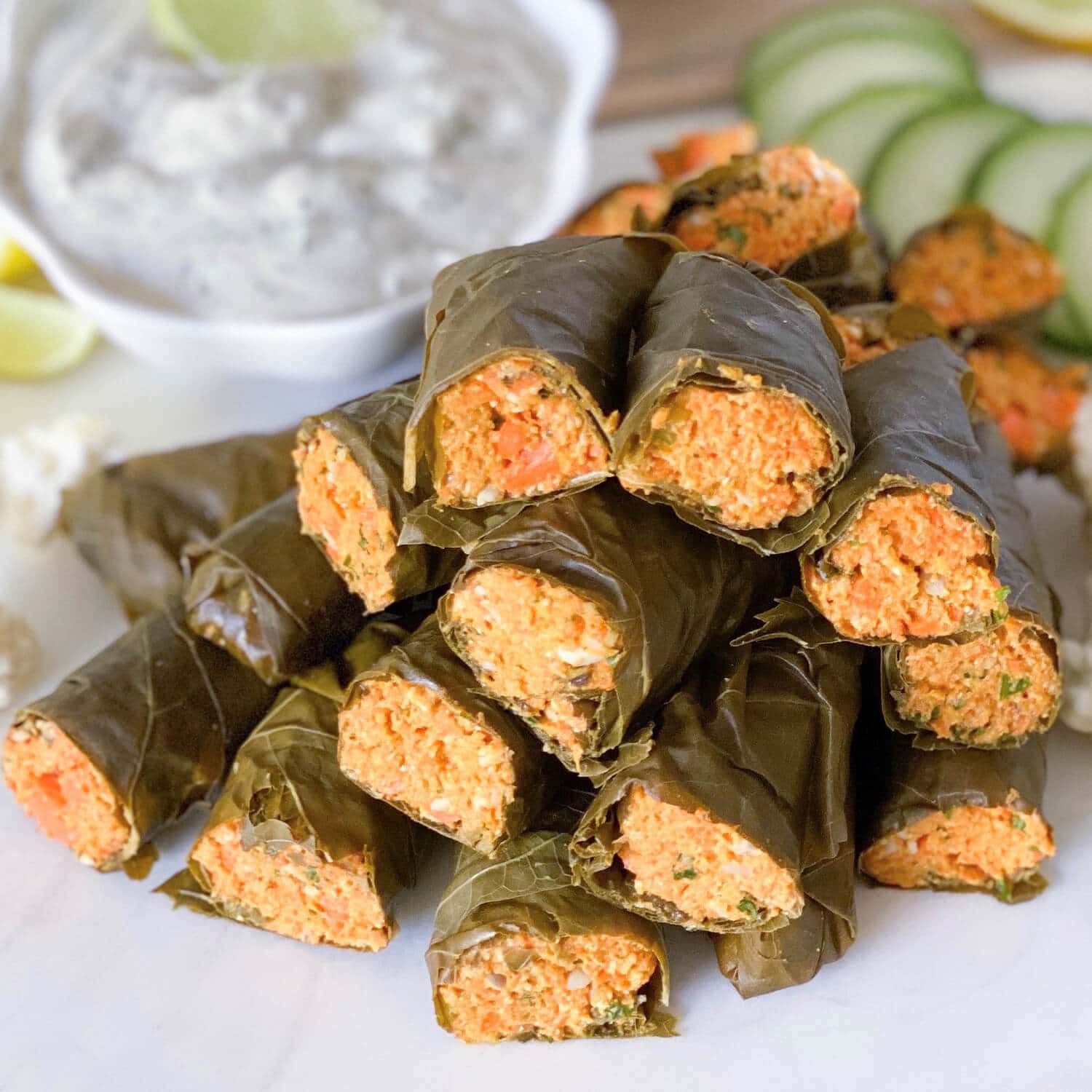 Carrot Pate Stuffed Grape Leaves
This unique party platter featuring Stuffed Carrot Pate Grape leaves made by @pureveganfood is perfect to celebrate World Vegan Month this November. This attractive and bite-sized appetizer is served chilled and pairs perfectly with our light Tzatziki dip. 
INGREDIENTS:
Grape leaves
1 cup sunflower seeds, soaked
3 celery stalks, chopped
4 carrots, chopped
3 tsp garlic powder
2 lemons, juiced
2 dates
3 Tbsp fresh parsley
1 container Good Foods Tzatziki Dip 
DIRECTIONS:
Add sunflower seeds. celery, carrots, garlic powder, lemon and dates to a food processor and run until smooth. 
Add parsley and continue to process until it is well incorporated. 
Place a spoonful of the pate onto the inside of the grape leaf and roll up, tucking in the sides as you go.
Arrange on the platter and Serve with tzatziki dip.