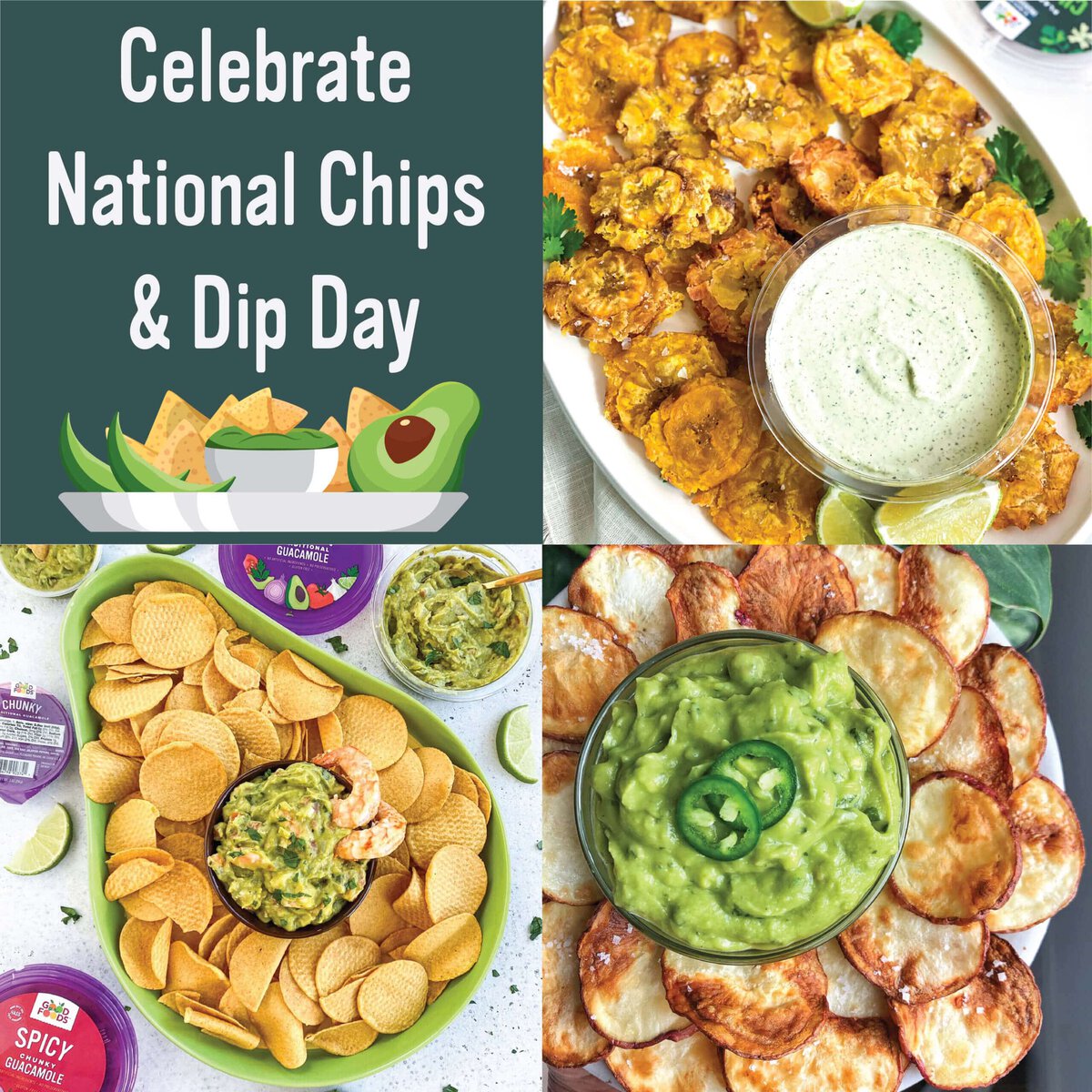 Celebrate "National Dip & Chip Day" With Good Foods on March 23!
Dip and chip to your hearts content with Good Foods! On March 23, National Chip And Dip Day celebrates a perfect combination loved by many across the country. There are so many different combinations and vehicles to dip with – corn, wheat, tortilla, potato – that everyone is invited to lean into their dunking skills on this day and dip into Good Foods products! Here is some inspiration and recipes below to get started!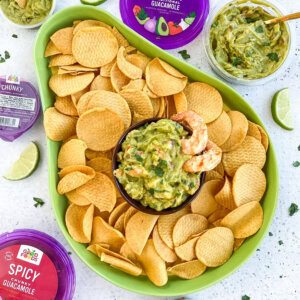 Our friend @maryswholelife helped us create this seafood-inspired dip using Good Foods Chunky Guacamole. Not only is this a great alternative to traditional guacamole, it will be a welcomed surprise to those planning to celebrate the National Dip & Chip holiday on March 23. Give it a try and let us know what you think!

This Crispy Plantain Chips with Cilantro Dip from our friend @naturallyzuzu is the perfect combo of crunchy and sweet, with a hit of cool cilantro! Let us know what you think!

Our friend @erinliveswhole helped us create homemade air fried potato chips paired with Good Foods Spicy Guacamole. This delicious chip + dip duo is perfect to have on hand come snack time! Good Foods Spicy Guacamole is made from fresh avocados, jalapeno, serrano peppers, cilantro, lime + lemon juice, garlic, and salt + pepper. Yep, that means only the best ingredients and none of that added bad stuff. 
How will you be celebrating? Comment below and let us know!