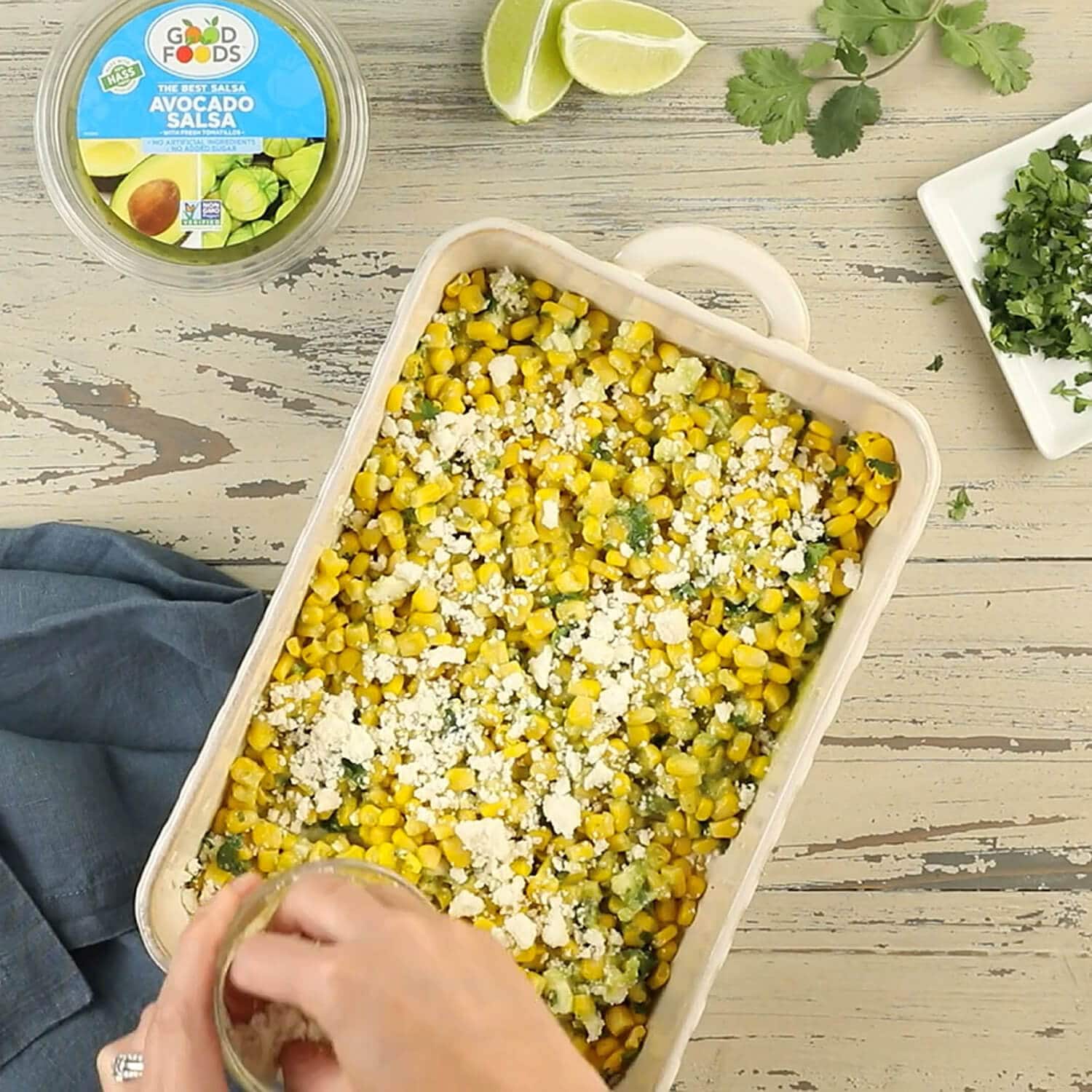 Cheesy Corn With Avocado Salsa
Cheesy Corn with Avocado Salsa is the perfect go-to appetizer or side dish for your weekend bbq! Made with simple ingredients, this dish saves time and takes only a few minutes in the oven.
Servings: 4-6
Prep/Assembly Time: 10 minutes
Bake Time: 3 minutes
Ingredients:
16 oz pkg frozen sweet corn, thawed
¾ cup Good Foods Avocado Salsa
¾ cup queso fresco, crumbled (divided)
1/3 cup fresh cilantro, chopped (plus more for garnish)
1 lime, juiced
Salt and pepper to taste
Directions:
In an 8×8 baking dish, combine corn, Avocado Salsa, ½ of the cheese and cilantro.
Sprinkle remaining cheese on top.
Place dish in oven and broil for 2-3 minutes, just enough for the cheese to melt slightly.
Sprinkle with cotija and cilantro for garnish. Enjoy!