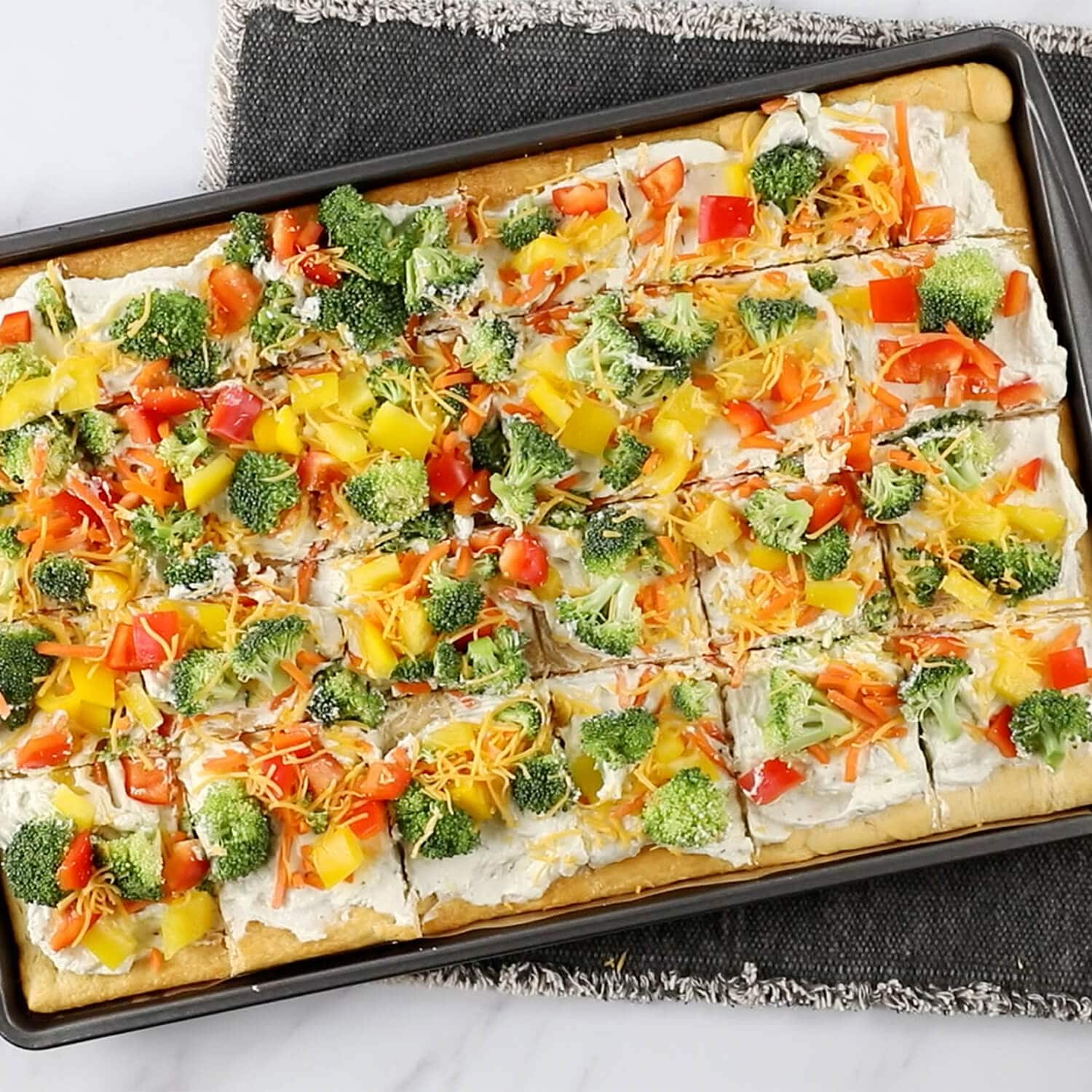 Creamy Ranch Veggie Pizza
Servings: 8 (depending on cut size)
Prep Time: 15 minutes
Cooking Time: 15 minutes
Cooling Time: 30 minutes
Ingredients
2 packages crescent rolls
2 8oz packages cream cheese, softened
12 oz package Good Foods Creamy Ranch Yogurt Dip
1 cup broccoli, cut into small pieces
½ cup shredded carrots, chopped
½ each red and yellow bell pepper, diced
½ cup shredded cheddar cheese
Directions
Preheat oven to 375°. Line a baking sheet with parchment paper.
Unroll crescent rolls and arrange into rectangles, pressing seams together to create a crust.
Bake crust 12-15 minutes or until golden brown. Remove and let cool completely, about 30 minutes.
Meanwhile, combine cream cheese and ranch dip. Chill in refrigerator while crust cools.
Spread cream cheese mixture evenly over crust. Top with broccoli, carrots, bell peppers and shredded cheese.
Cut into squares and serve cold.