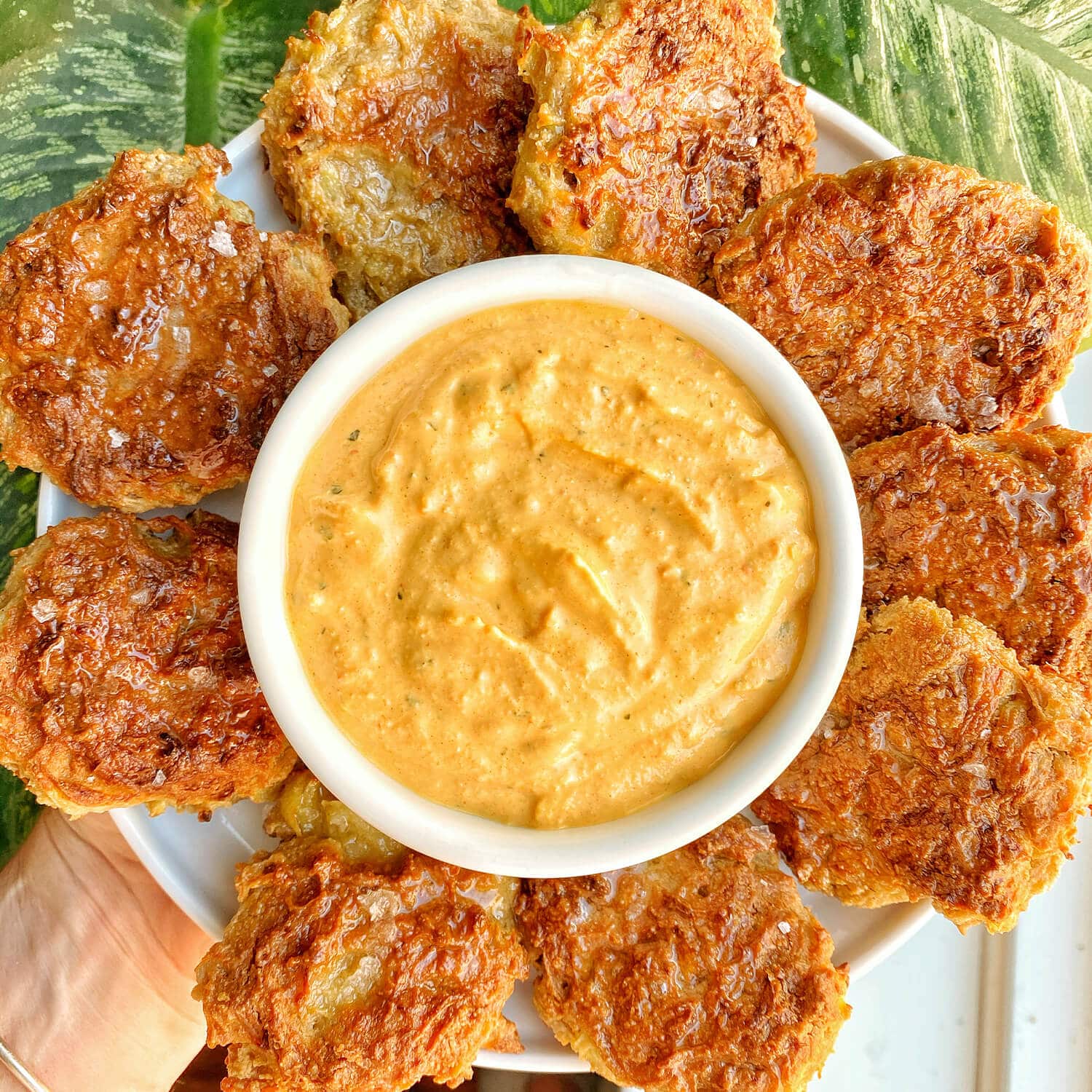 Crispy Hashbrown Dippers
Made by the wonderful @erinliveswhole, these hashbrown dippers with buffalo dip are perfect for your next football Sunday appetizer! 
INGREDIENTS:
2 cups finely grated potato
¼ yellow onion, grated
½ tsp salt
2 tsp minced garlic
1 egg
2/3 cup oat flour
½ tsp baking powder
2 Tbsp avocado oil
1 container Good Foods Buffalo Style Dip 
DIRECTIONS:
Combine grated potato and onion. Add salt and let sit for 15 minutes. After 15 minutes, squeeze out any excess moisture so they are completely dry.
Mix in minced garlic and egg. Use your hands to combine well.
Stir in oat flour and baking powder.
Place in fridge for 30 minutes to help set.
In a large saute pan, heat avocado oil.
Once hot, use your hands to form potato mixture into patties and place in frying pan. Cook for 5 minutes on each side or until crispy. Repeat until all patties have been cooked.
Serve with Good Foods Buffalo Style Dip.