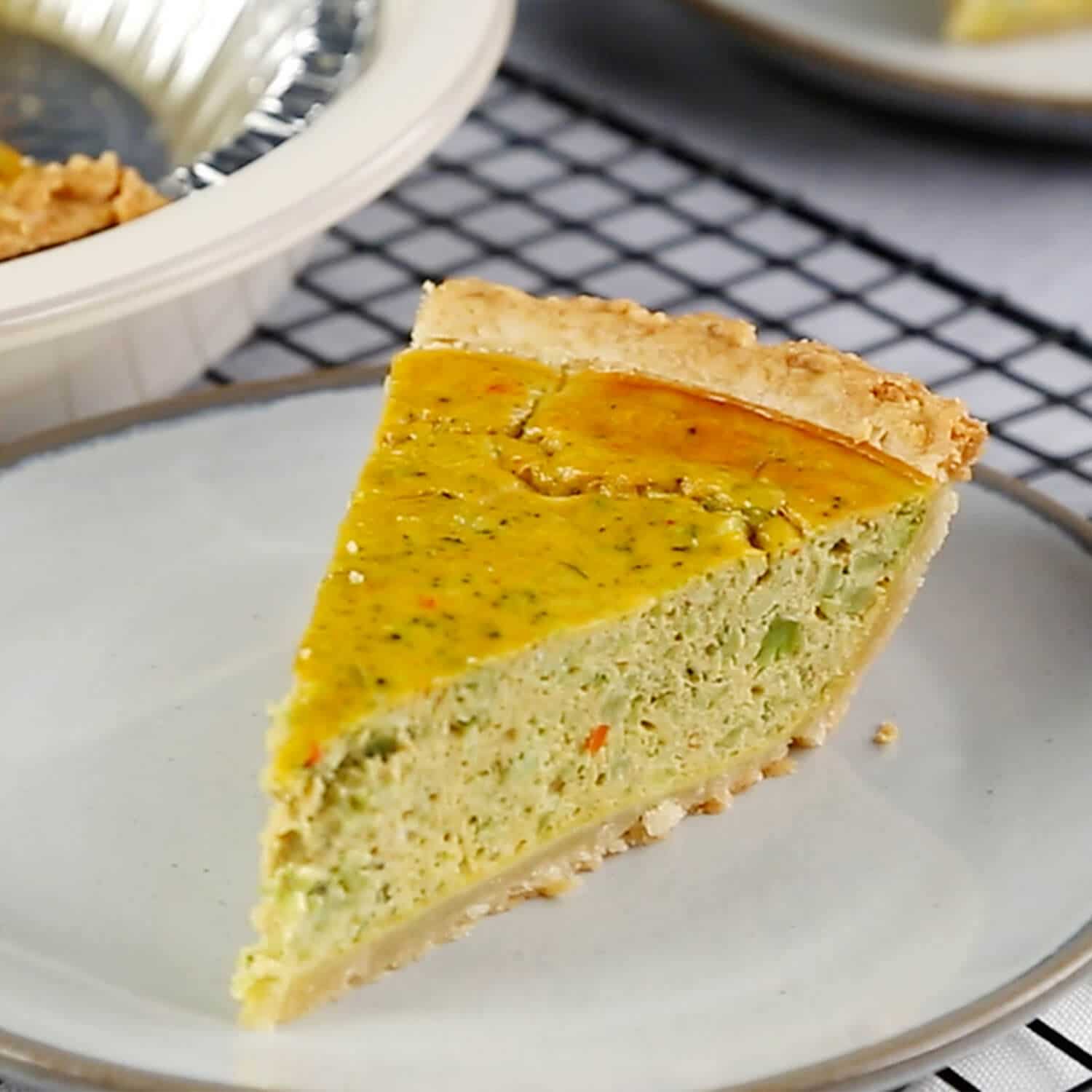 Easy Broccoli Queso Quiche
Servings: 6-8
Prep Time: 5 minutes
Cook Time: 35-40 minutes
Ingredients
2 cups broccoli florets
5 large eggs
8oz container Good Foods Queso Dip
1/2 tsp salt
1/2 tsp pepper
9 inch pie crust (or eliminate for crustless quiche)
Directions
Preheat oven to 350°.
In a medium sized pot, add 2 cups of water and broccoli. Cover and bring to a boil for around 4 minutes, or until crisp-tender. Transfer broccoli to a colander to drain and rinse with cold water. Transfer to cutting board and chop into tiny pieces.
In a medium sized bowl, whisk together eggs and Good Foods Queso Dip. Stir in chopped broccoli, salt and pepper.
Line 9-inch pan with pie crust. Pour mixture into pan.
Bake quiche for 35-40 minutes or until the eggs have fully set in the center and the quiche is golden brown.
Let stand for 5 minutes before serving.
Tip: Check on quiche at 25 minutes and cover with foil if the crust is browning too quickly. Make it gluten free, low carb and weight watcher friendly by eliminating the pie crust. Simply coat the pan with cooking spray and pour mixture directly into pan.