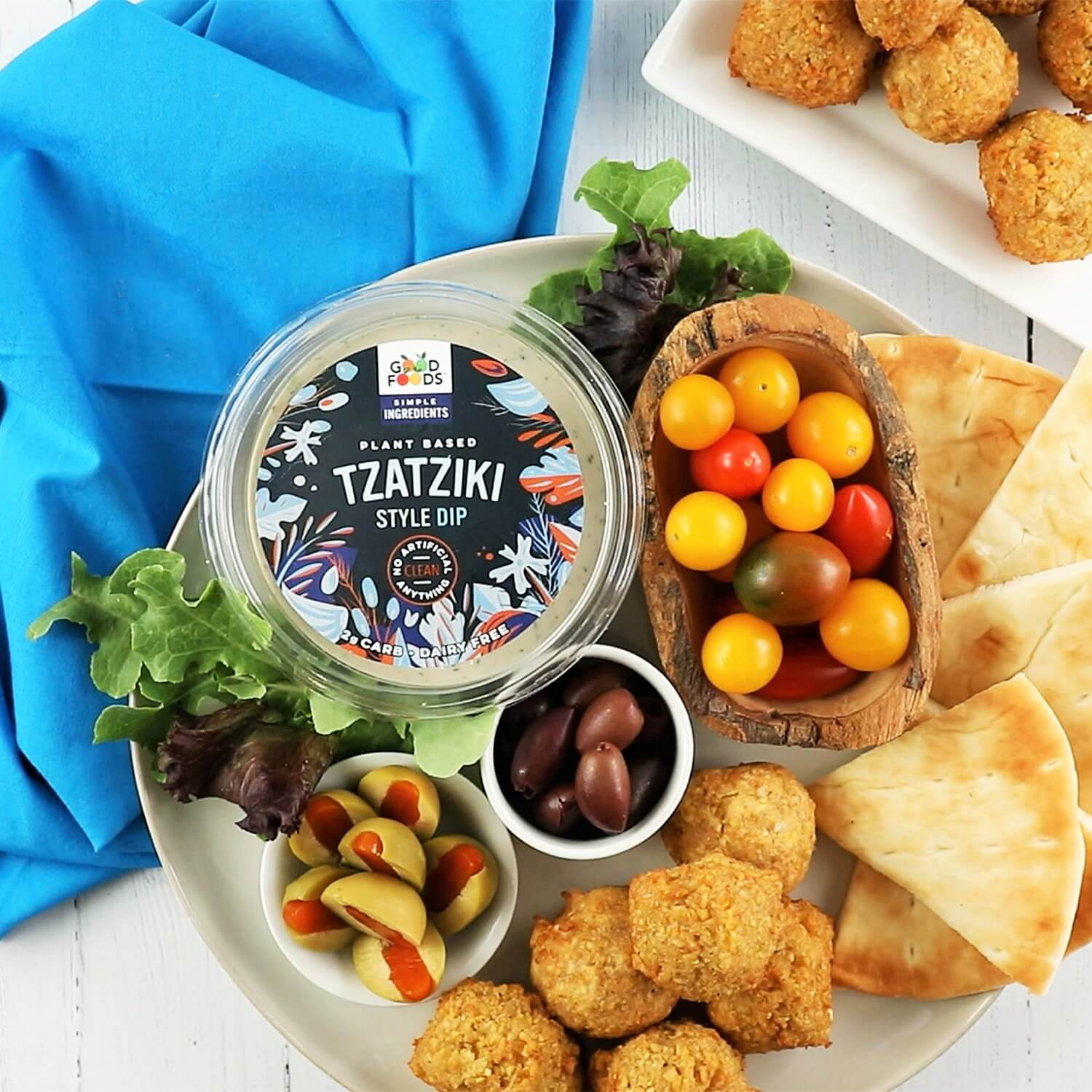 Falafel Platter
Servings: Approx. 20 falafel balls
Prep Time: 20 minutes
Soaking Time: 8-12 hours
Chilling Time: 1-3 hours
Cook Time: 20-25 minutes
Ingredients
Falafel

1 cup dried chickpeas (not from a can)
1 cup yellow onion, roughly chopped
3 cloves garlic
2 tsp cumin
1 tsp ground coriander
¼ tsp cayenne pepper
1 ½ tsp salt
¼ tsp ground pepper
3 Tbsp all-purpose flour (or chickpea flour to make gluten free)
Canola oil for frying

Platter

Variety of Olives
Variety of Tomatoes
Spring Mix
Pita Wedges
Directions
Day Ahead: Add dried chickpeas to a large bowl. Cover with cold water – about 2-3 inches above chickpeas. Soak overnight (8-12 hours) in a cool place, or in refrigerator, to avoid any fermentation taking place.
1-3 Hours Ahead: Add drained chickpeas, onion, garlic, cumin, coriander, cayenne, salt and pepper to the bowl of a food processor fitted with a steel blade. Process until a coarse meal forms (between texture of rice and paste). Cover bowl with plastic wrap and refrigerate 1-3 hours.
Heat 3 inches of canola oil in a deep pot or fryer at 375°
While the oil is heating, form chickpea mixture from refrigerator and form walnut sized balls. If they aren't sticking together, add more flour.
Once your oil is hot, add several balls to the pan and fry 2-3 minutes per side or until golden brown. Remove with a slotted spoon and place on a paper towel lined plate to cool.
Assemble falafels in pitas layered with olives, tomatoes, spring mix and topped with Good Foods Tzatziki dip.