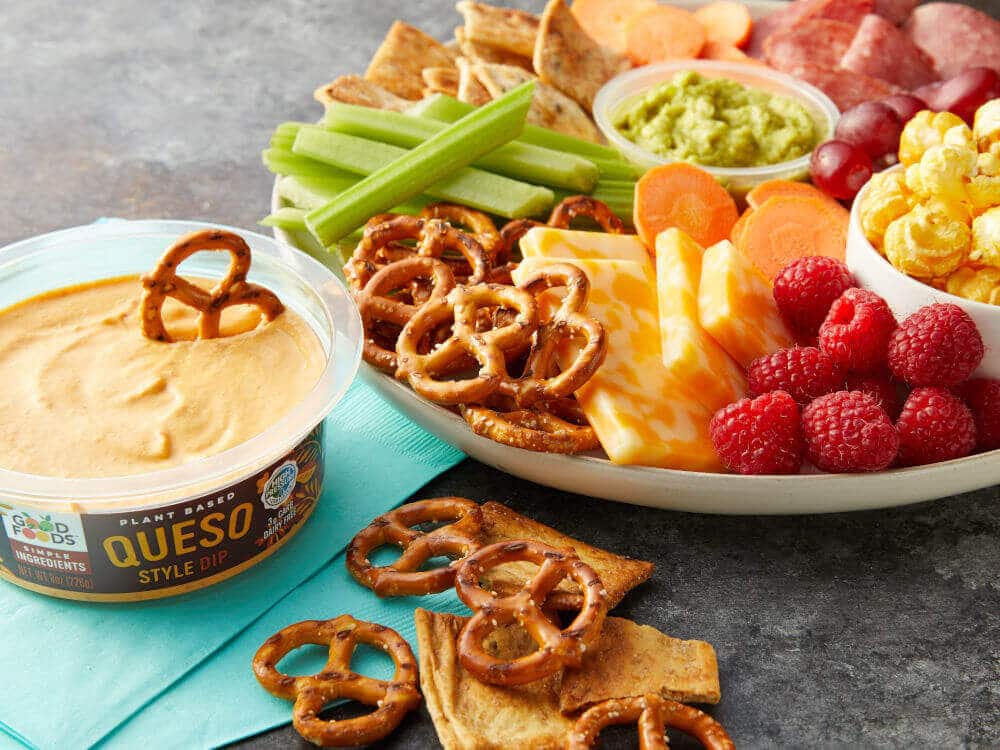 Family-Friendly Snack Recipes
Now that we're going to be spending more quality time together with the family, a snacking station is a must-have! Check out our tips for making the ultimate snack stash:
 Snack Plate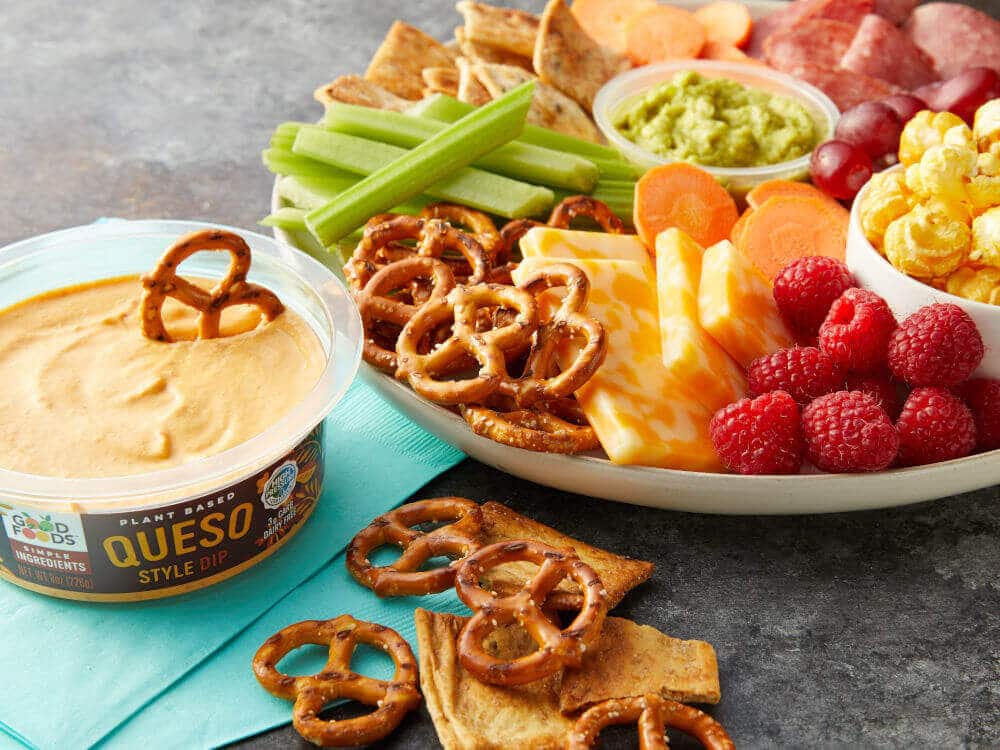 With all of that energy at home, kids will be looking for a treat to snack on for sure. What better way to solve that than with a snack plate! Simply grab a few vegetables and fruit, and add in some of our easy-to-enjoy dips like our Queso Style Dip to create a delicious grab 'n go snack for the family.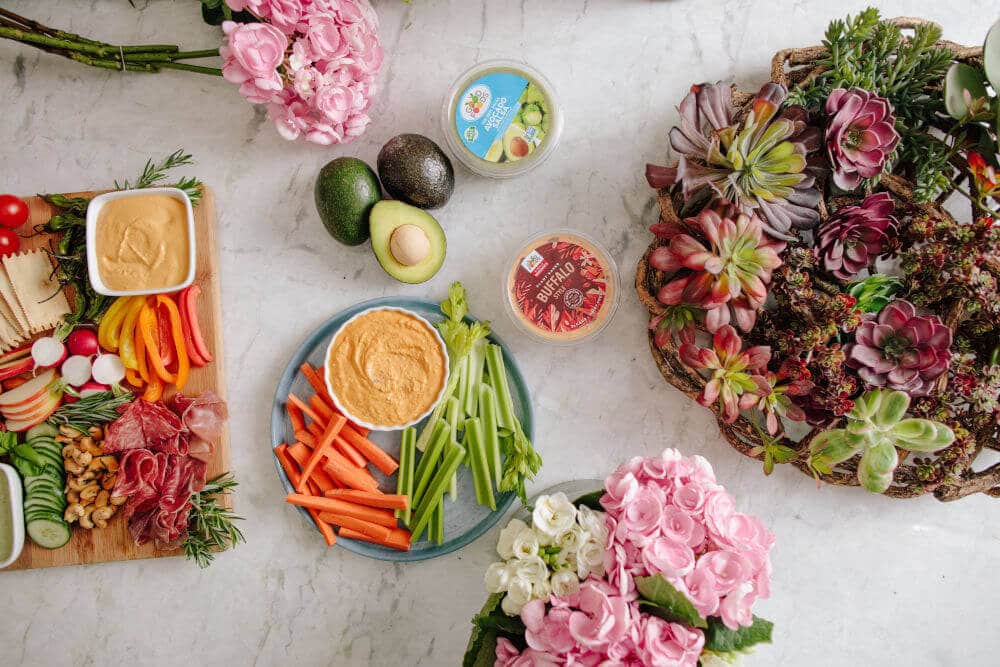 Break out the party platters, because family is the new party guest! Just add colorful veggies, chips, fruits, cheese varieties, sliced avocados, and any of our plant-based dips such as our Buffalo Style Dip or Avocado Salsa Dip to make the ultimate snacking station.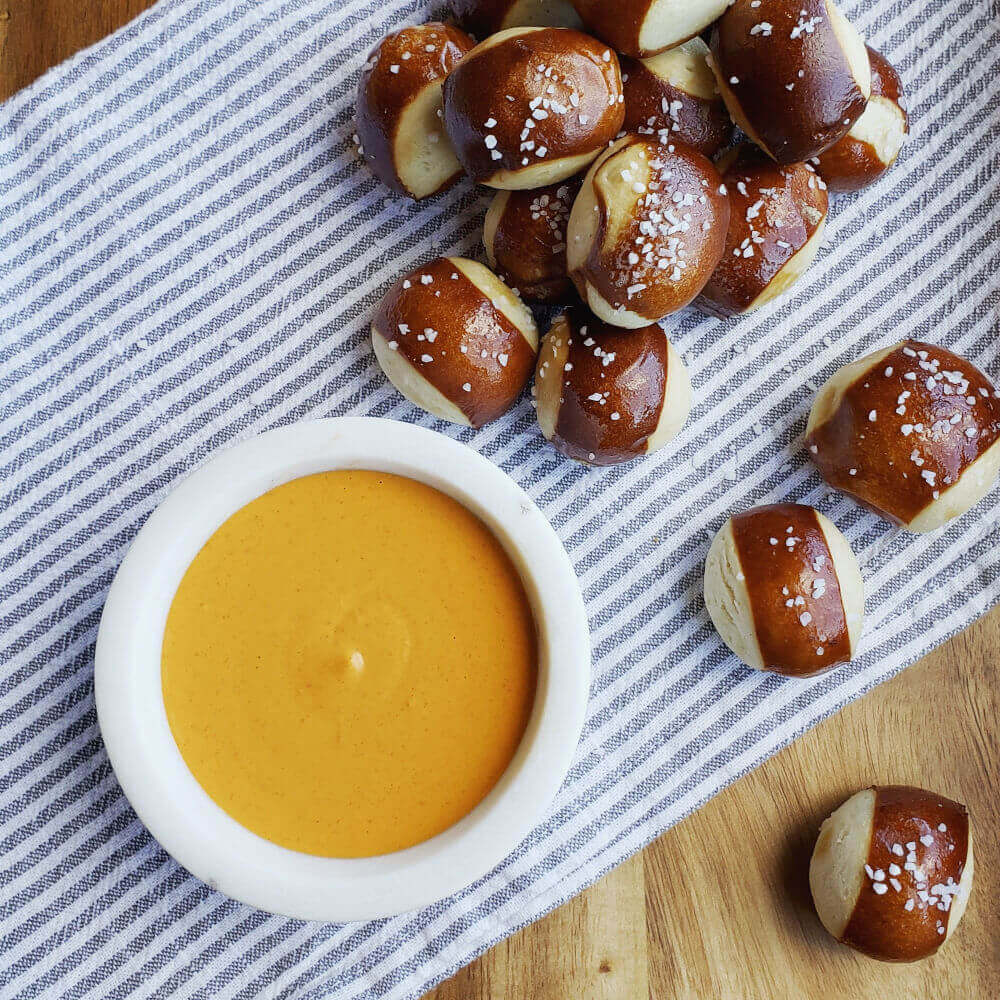 If you have picky eaters, these pretzel bites are the way to go. Whether you buy your own bites or make them at home, you'll love the addition of our Queso Style Dip for a healthier dipping sauce. They'll never be able to tell that it's plant-based!
Do you have any quick family snack ideas? Comment below and let's swap recipes!