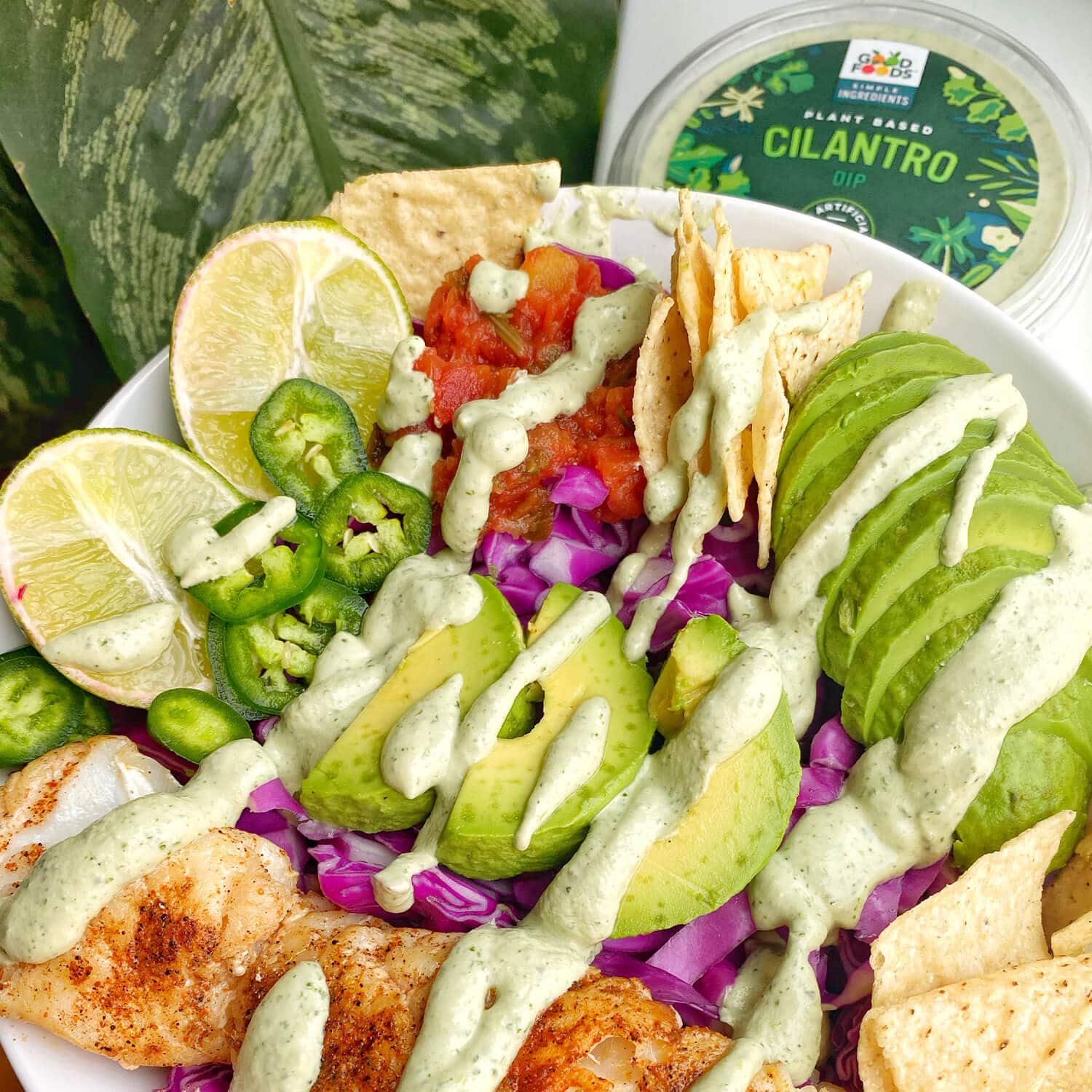 Fish Taco Bowl with Cilantro Dip
We love this recipe from @erinliveswhole who created this healthy deconstructed fish taco bowl that brings flavor and bright, healthy ingredients to the forefront!
Ingredients:
2 cod filets
1/2 tsp smoked paprika
1/4 tsp garlic powder
1/4 tsp onion powder
1/4 tsp cayenne
1/4 tsp salt
1 Tbsp olive oil
1/2 head read cabbage
1 avocado
1 small jalapeno
2 limes
1/2 cup salsa
1/2 cup Good Foods Cilantro Dip
Tortilla chips for topping
Directions:
Mix together spices and rub half on cod filets.
Heat saute pan on stove and add olive oil.
Place seasoning side down and cook for 4 minutes. Add more seasoning to the other side, then cook on the other side for 4 minutes.
Prepare your bowl while fish cooks. Add to bowl half chopped cabbage, half sliced avocado, half salsa and one lime (sliced).
Add fish, then top with Good Foods Cilantro Dip and tortilla chips.