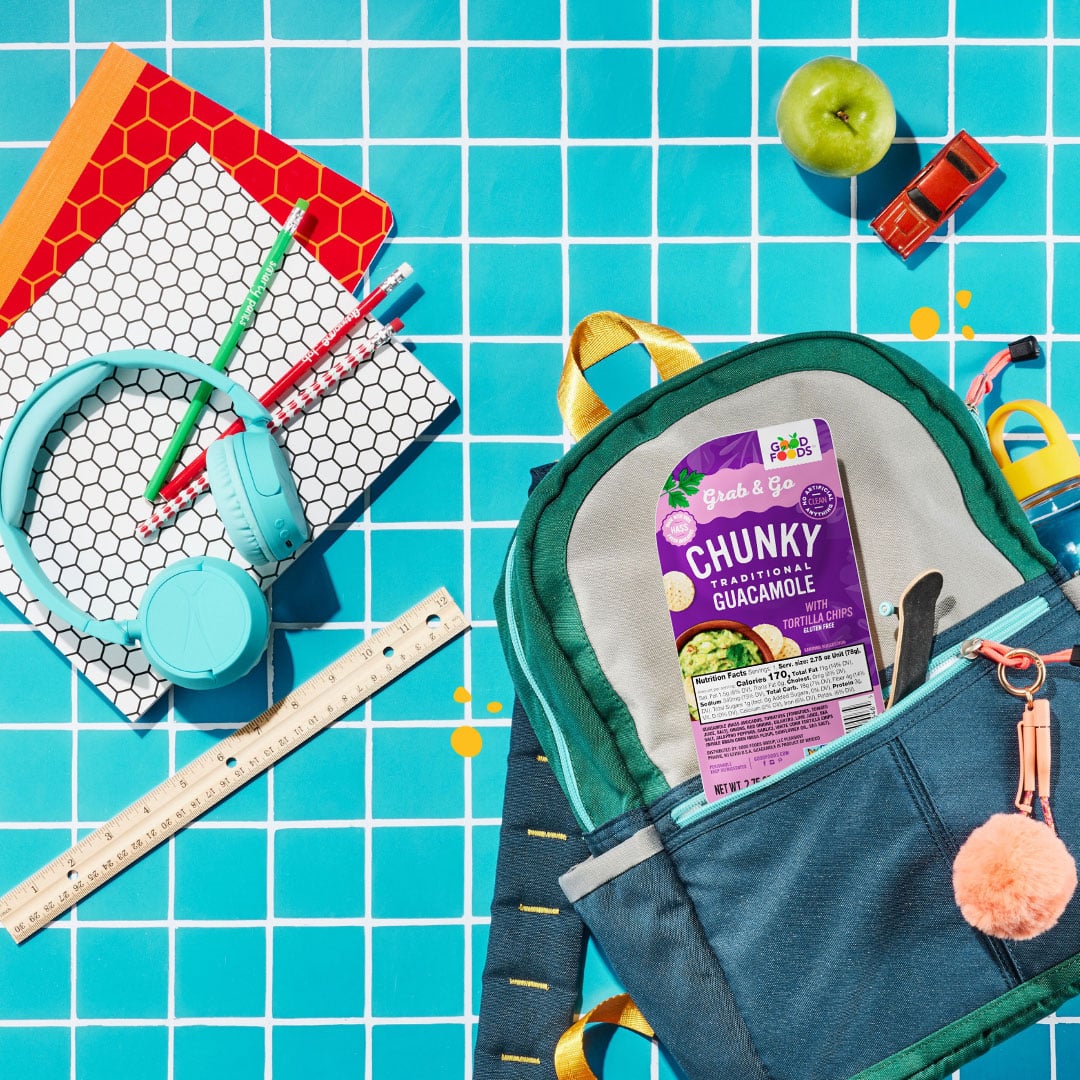 2023 Best New Retail Products Contest Winners
After a month of online voting, the top five winners were set based on vote totals from the public. Good Foods Grab & Go Snack Packs came in at #5!
R&FF spoke with Good Foods about how their products and packaging fit into a crowded refrigerated and frozen foods marketplace, sustainability efforts, plans for the future and more.
Briana Voss, senior director of Omni–channel Marketing
R&FF: Congratulations on placing fifth in our 2023 Best New Retail Products Contest. What does the recognition mean to Good Foods?
Voss: We're honored to be recognized for this new product innovation and positioned alongside other notable brands. This acknowledgment is a testament to our customer-inspired approach to product development. We saw an opportunity to help our busy, health-conscious consumers stay fueled throughout their daily routines, resulting in a convenient way to enjoy our tasty, delicious Chunky Guacamole and Plant Based Queso Dip on the go.
R&FF: What innovative features does Good Foods Grab & Go Snack Packs have that helped it finish fifth?
Voss: The majority of snackers prefer ready-to-eat snacks versus those requiring preparation. Like full-size dip portfolio, our new Grab & Go products combine convenience and health without sacrificing flavor or freshness. Perfect for traveling and featuring our fan-favorite dips paired with corn tortilla chips, both varieties are available in single-serve 2.5-ounce packs and are Non-GMO Project Verified, vegan, gluten-free and contain 180 calories or less. In addition, they're made using High Pressure Processing (HPP) technology, maintaining their freshness without the use of preservatives.
R&FF: What is unique about Good Foods Grab & Go Snack Packs packaging?
Voss: These 2.5-ounce packs are small enough to be taken anywhere on the go and contain two compartments — one for our delicious dips, and the other for the corn tortilla chips. The durable packaging material allows us to preserve the product's flavor and freshness using HPP technology.
R&FF: How many stores is Good Foods Grab & Go Snack Packs in today?
Voss: The Grab & Go Snack Packs are available at select retailers and through direct-to-consumer channels like Hungryroot or our Ecommerce store.  We are continuing to gain more distribution as this new item takes off.  Additionally, we will be sampling the Grab & Go Snack Packs at select consumer events nationwide.
R&FF: Logistically, how are your products distributed to stores, and does Good Foods have a direct-to-consumer/e-commerce strategy?
Voss: Good Foods supports customer pick-ups, shipments direct to retail partners and distribution centers. We also sell a selection of our products — and merch — in uniquely-themed bundles on our website.
R&FF: What sustainable programs does Good Foods have today? What areas of sustainability are most important to your company?
Voss: Our brand's mission is to make the world a healthier place, and sustainability is a part of that. Our business works towards a reduced carbon footprint by reducing waste, energy, water, and freight emissions through programs such as recycled water in our production process and repurposed byproducts. We use a vendor code of conduct for responsible sourcing, post-consumer recycled materials and reduce plastics.
R&FF: What's on the horizon for Good Foods?
Voss: We have a few exciting new products that we can't wait to share in the upcoming months, and we're once again hitting the road this summer to connect with consumers and sample our tasty dips and guacamole at regional events across the country.