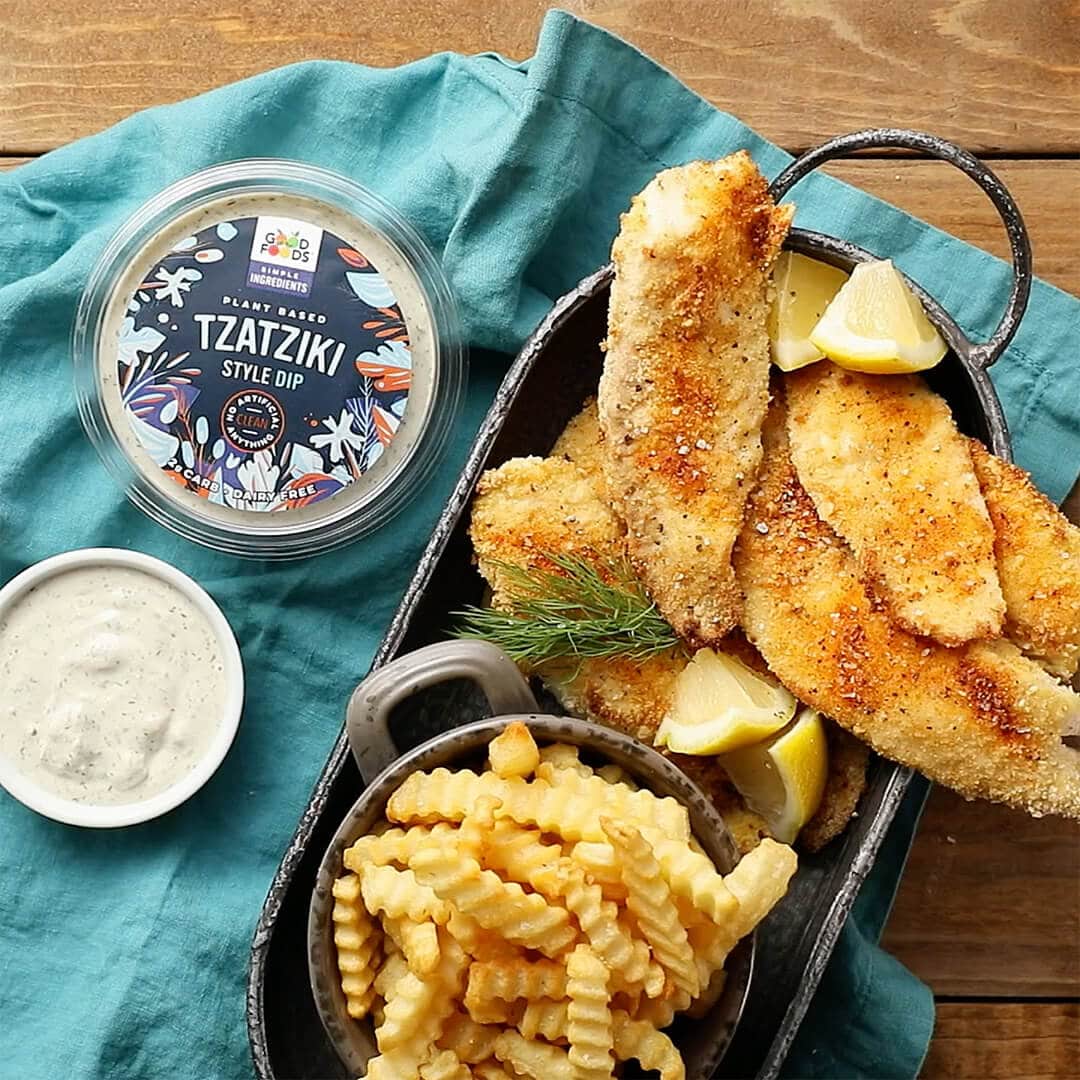 Air Fryer Fish & Chips
Servings: 2-3
Prep Time: 10 minutes
Cook Time: 25 minutes
Ingredients:
1 pound white fish fillets (tilapia, cod, etc), thawed
1 egg
1 cup breadcrumbs
1 tsp garlic powder
1 tsp paprika
1 tsp kosher salt
½ tsp black pepper
Instructions:
Preheat air fryer to 380° for 5 minutes.
Using a paper towel, pat fish fillets to dry them.
Add egg to a bowl and beat with a fork to mix. On a plate add breadcrumb. In a third container, combine garlic powder, paprika, salt and pepper.
Dredge a piece of fish in the egg making sure to coat all sides. Then add to plate of breadcrumbs, turning fish to coat all sides. Sprinkle all sides with seasoning. Repeat with remaining fillets.
Add breaded fish to air fryer basket in a single layer and air fry for 10-14 minutes depending on size and thickness of filets.
Add French fries to air fryer basket and air fry at 425 for 12-15 minutes.
Serve warm with Good Food Tzatziki dip.