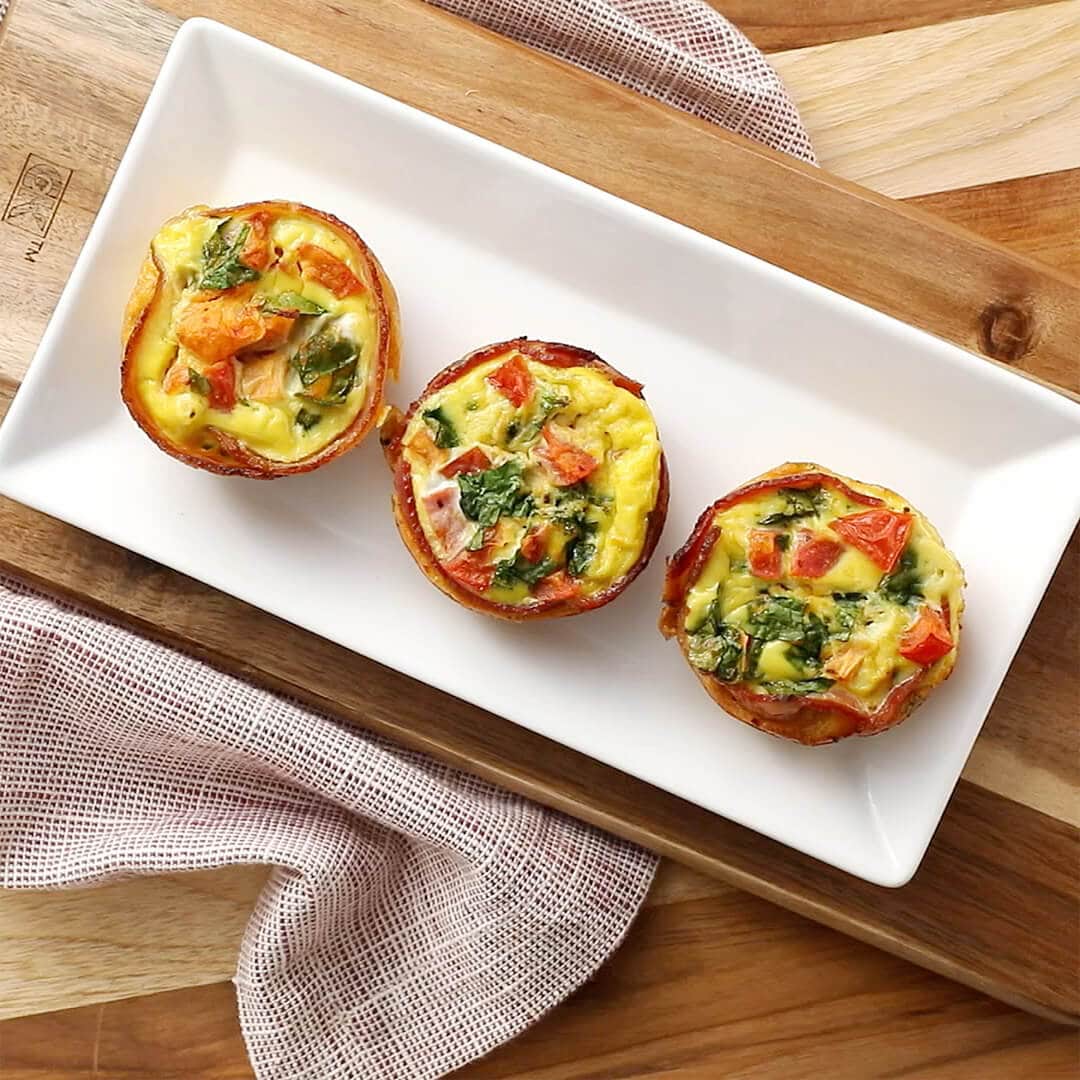 Bacon, Egg & Queso Cups
Servings: 4-6
Prep Time: 10 minutes
Cook Time: 20-25 minutes
Ingredients:
Instructions:
Preheat oven to 400°. Line a baking sheet with aluminum foil and spray with non-stick cooking spray. Prepare a muffin pan by spraying with non-stick spray.
Arrange bacon slices to pan. Bake for 10-12 minutes. Bacon should be slightly firm but not fully cooked.
Meanwhile, in a medium sized bowl, add eggs, salt and pepper and whisk. Add tomatoes, spinach and Good Foods queso dip. Stir to combine.
Remove bacon from oven and while still warm, wrap each circle in the muffin pan with a slice of bacon.
Evenly spoon egg mixture into each muffin cup, so that bacon acts as it's shell.
Place muffin pan in oven and bake for 10-13 minutes or until eggs are cooked through.
Once cooked, remove from oven and serve warm.