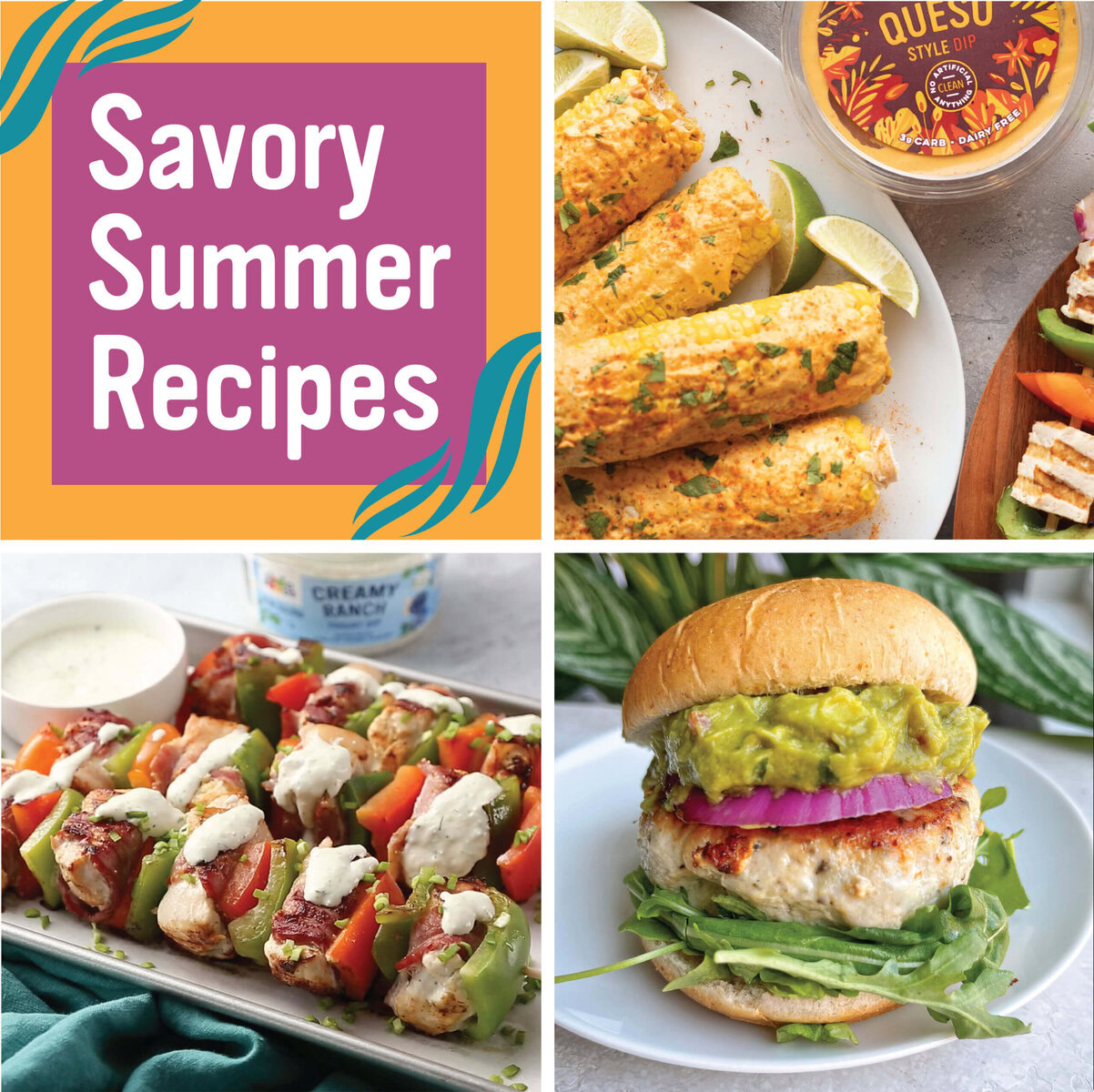 Beat The Heat This Summer With Good Foods!
We all know that the summer heat can be brutal! To help you cool off, we've gathered some of our favorite summer recipes perfect for a barbeque, pool party, or just a hot summer day. Let us know what you think when you make them by leaving a comment below!
Make these delicious Chicken Bacon & Ranch Kebabs with our Good Foods Ranch Dip! This kebab recipe is perfect for your next summer barbeque, or make them for a new and exciting dinner.

Good Foods Queso Style Dip and Good Foods Plant Based Buffalo Style Dip add some fun flavors to corn on the cob this summer in @bestofvegan's Elote Corn with Queso recipe!

Enjoy these guilt-free turkey burgers from our friend @erinliveswhole, topped with Good Foods Spicy Guacamole.
What summer dish helps you beat the heat? Comment below and let us know!