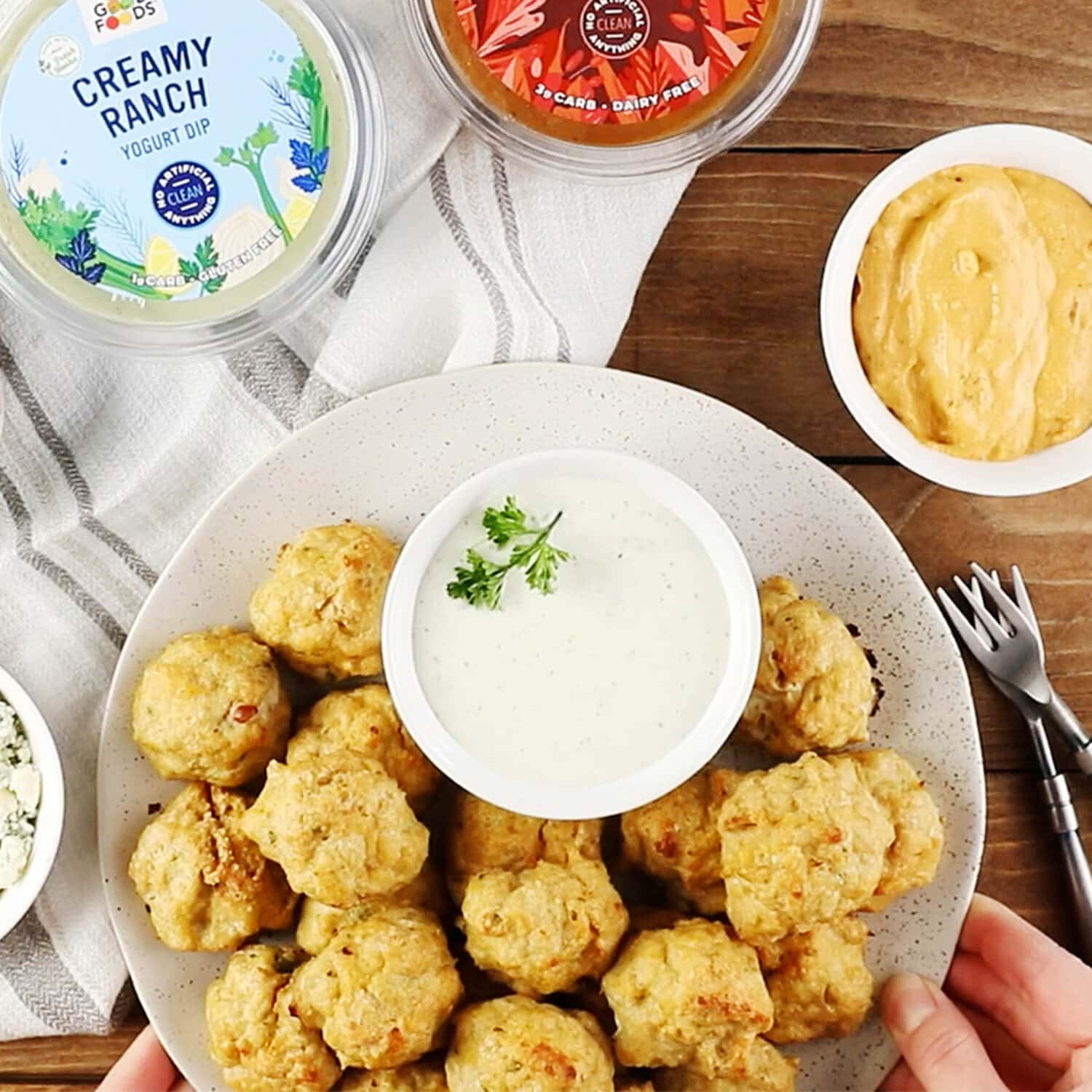 Buffalo Chicken Meatballs
Servings: 4-6
Prep Time: 15 minutes
Cook Time: 20-25 minutes
Ingredients
2 lbs ground chicken
1 large egg, beaten
2 Tbsp flat-leaf parsley, chopped
1/2 cup Good Foods Buffalo dip + more for dipping
2 cloves garlic, minced
1/2 cup milk
1/2 cup breadcrumbs
Optional garnishes: blue cheese crumbles, thinly sliced green onion and celery sticks
Directions
Preheat oven to 375°. Line baking pan with aluminum foil; coat with cooking spray.
In a large bowl, combine ground chicken, beaten egg, parsley, buffalo dip and garlic. Mix together until combined.
In a medium bowl, stir together milk and breadcrumbs. Add to meat mixture and be careful not to overmix.
Form into meatballs, about 1 1/2-2″ round. Place on prepared baking sheet.
Place pan in oven and bake for about 20-25 minutes or until meatballs are brown and they have an internal temperature of 165°.
Top with blue cheese and green onions. Serve warm with celery sticks, Good Foods Buffalo dip or Ranch dip. Enjoy!