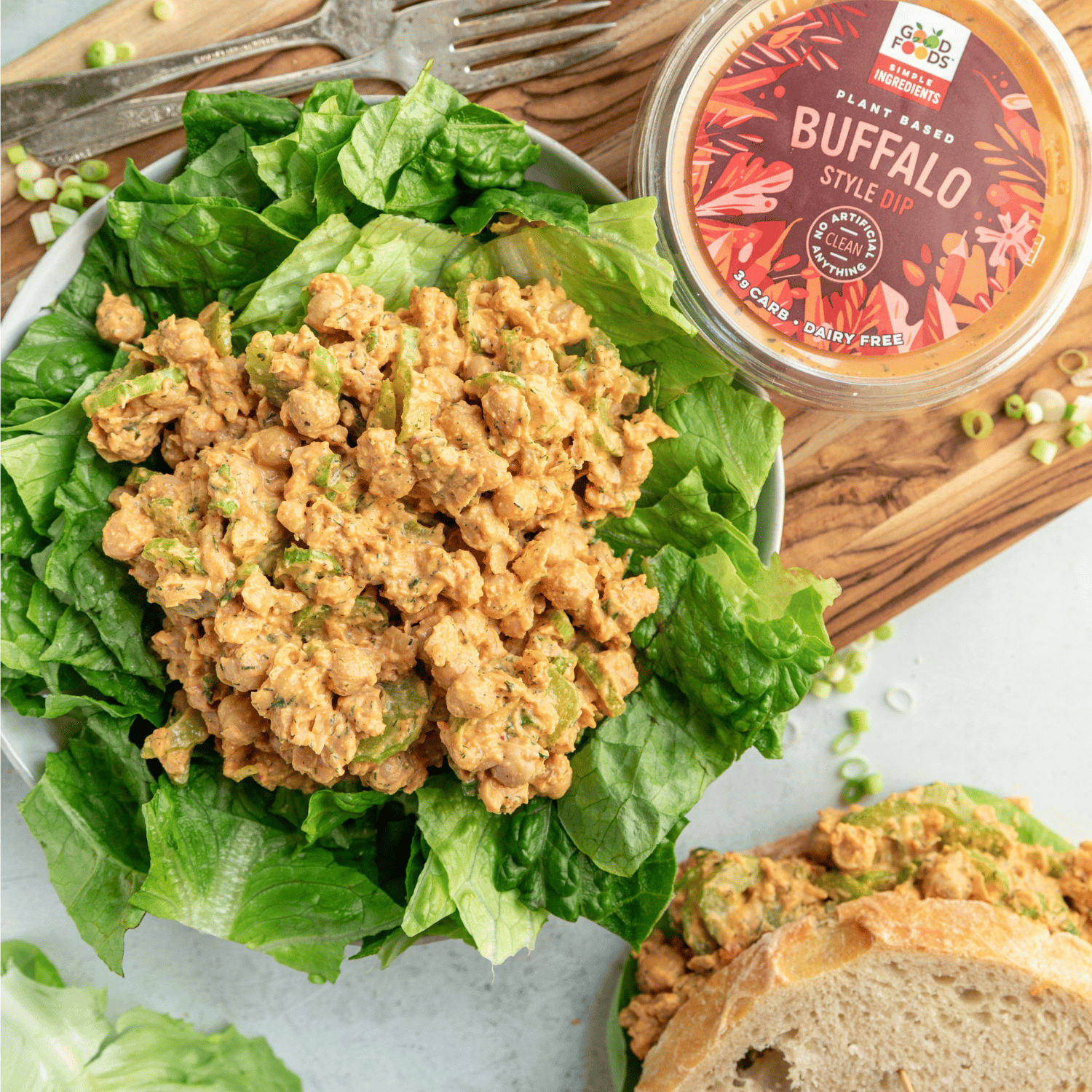 Buffalo Chickpea Salad 2 Ways
Try out this buffalo chickpea salad made with Good Foods Plant Based Buffalo Style Dip. You can enjoy it as a sandwich or put it over lettuce for a more traditional salad. Our friend Elizabeth made this delicious recipe for us and it's perfect for spring lunches. Find Good Foods Buffalo Dip using our store locator tool and try the recipe! 
Servings: 3-4 
Prep Time: 10 minutes 
Cook Time: 0 minutes
Ingredients:
1 15oz Can Chickpeas, drained and rinsed

3 Stalks Celery, chopped

2 Stalks Green Onion, diced

2 Tablespoons Dijon Mustard

1 Teaspoon Dried Dill

1/2 Teaspoon Salt

1/4 Teaspoon Pepper

To Serve: 8 slices sandwich bread, 8 leaves boston lettuce OR 6-8 cups romaine
Instructions:
In a large bowl, partially mash the chickpeas using a potato masher or a fork. Leave some chickpeas semi-intact.

Add the buffalo dip, celery, green onion, mustard, dill, salt & pepper. Stir until the chickpeas are fully coated.

Serve sandwich style with lettuce between two slices of bread. Or serve as a salad on top of romaine. 

Enjoy!