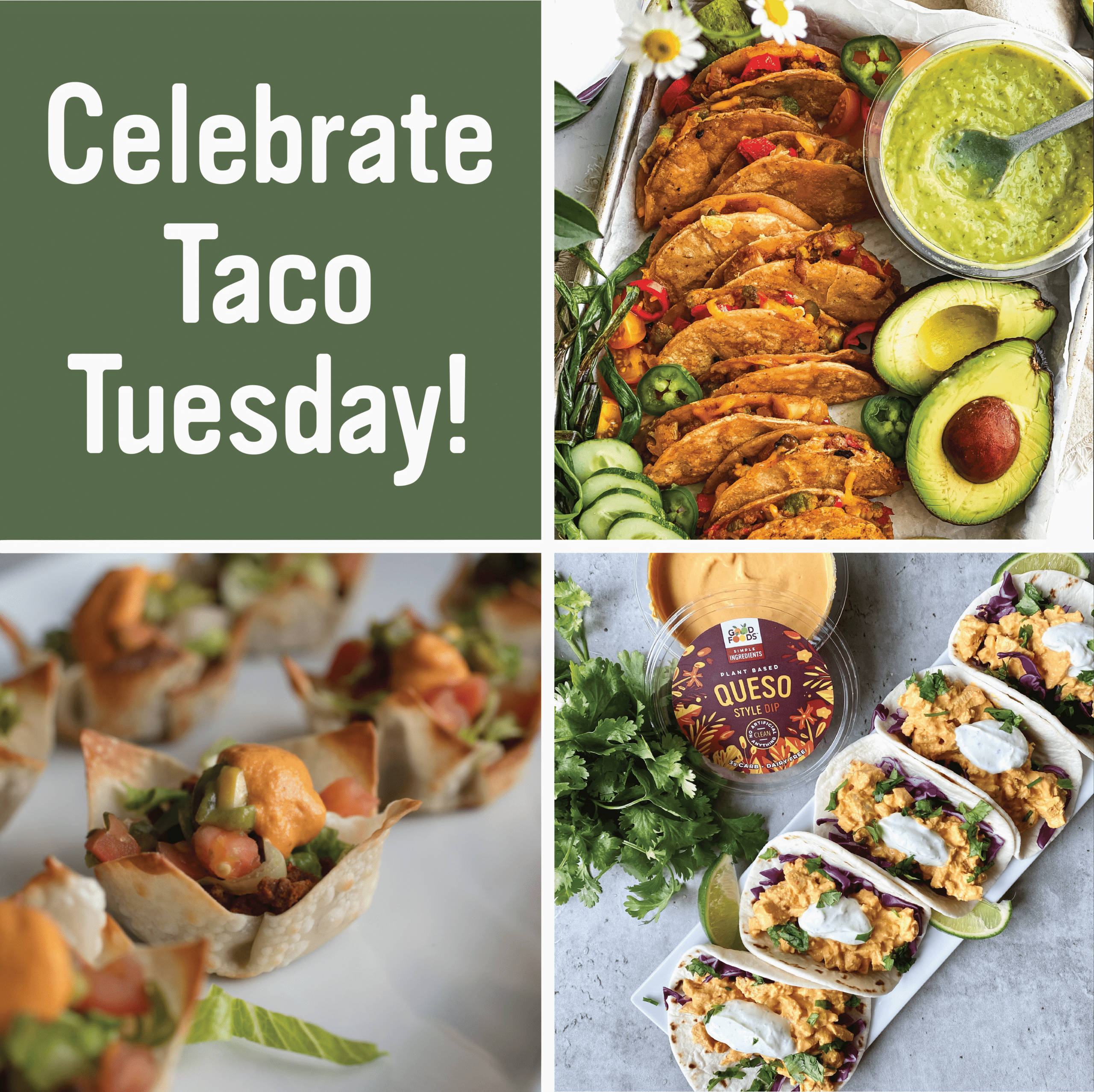 Celebrate Taco Tuesday With Good Foods!
Let's taco 'bout Taco Tuesday! We've rounded up three taco variations that will take your taco dinner to the next level. Let us know which Taco Tuesday recipe is your favorite in the comments below!
In this recipe, corn tortillas are packed with a tasty combination of Good Foods Queso Style Dip and sauteed cauliflower before being topped with Good Foods Avocado Salsa! These Mini Cauliflower Tacos are a delicious no-meat option for those celebrating Taco Tuesday with vegan or vegetarian diets.  
These Queso Chicken Tacos, from our friend @jazzythings, are a rich and creamy take on a street taco. Good Foods Queso Style Dip and chopped chicken breast are folded into fluffy flour tortillas and topped with fresh cilantro, lime, and our Good Foods Cilantro Dip!
These Fiesta Taco Cups are made with just five simple ingredients of wonton wrappers, ground beef, taco seasoning, Good Foods Queso Style Dip and lettuce! Make these for a Taco Tuesday small bite or as an appetizer at your next fiesta