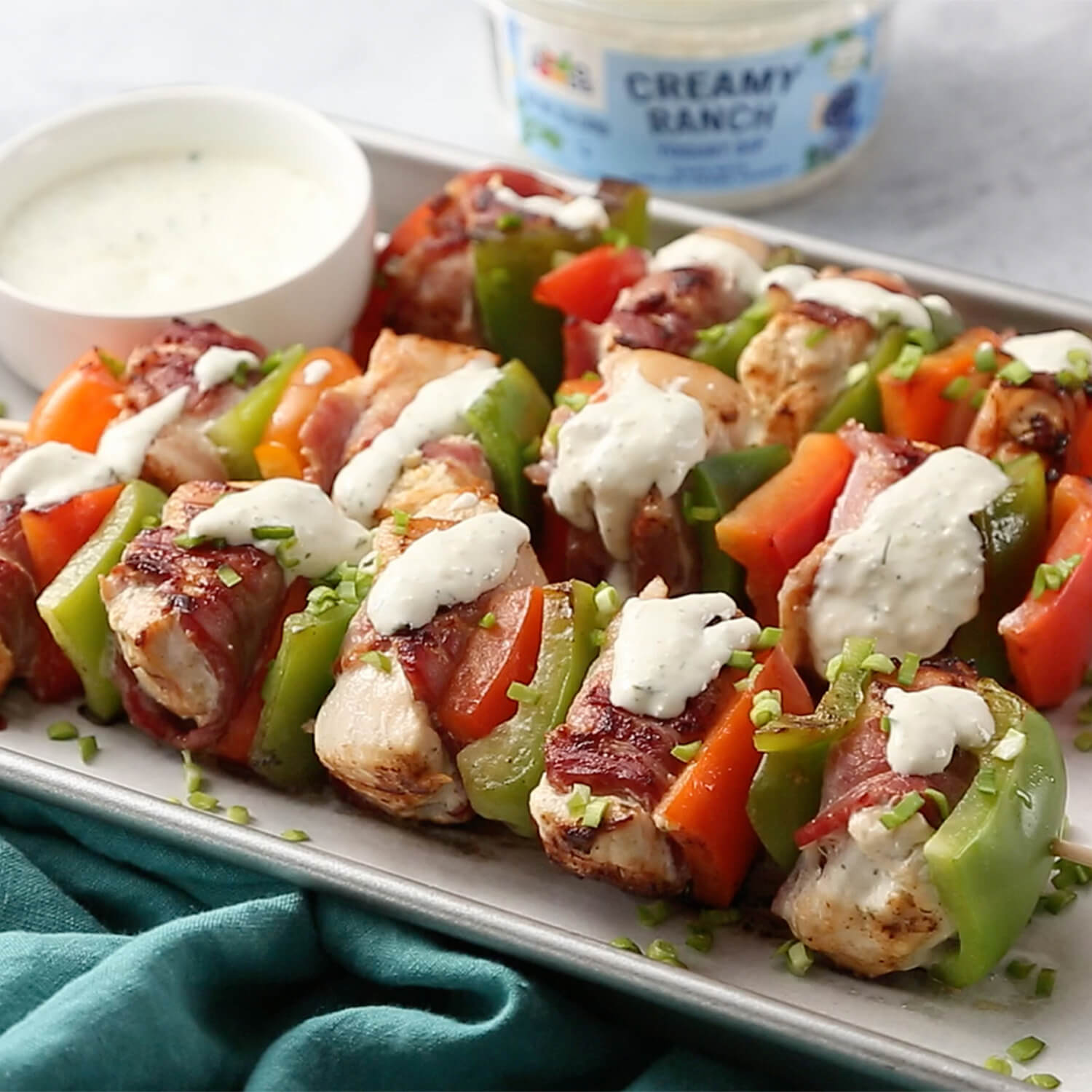 Chicken Bacon & Ranch Kebabs
Servings: 2-4
Prep Time: 10 minutes
Marinade Time: 3 hours
Cook Time: 15 minutes
Ingredients:
1.5 lbs boneless skinless chicken breasts (approx.. 3 large) cut into 1-2" pieces
6 Tbsp Good Foods Ranch Dip + more for dipping/drizzle
Approximately 24 pieces of bacon
1 each red and green bell pepper, cut into 2" pieces
Directions:
In a resealable container, add chicken and ranch dip. Mix to coat. Marinade in refrigerator for 3 hours or overnight.
Cut bacon in half. Wrap each piece of chicken in a piece of bacon and thread onto skewer alternating with bell peppers.
Grill for 6-8 minutes per side at 350° or until chicken reaches an internal temperature of 160° and the bacon is crispy.