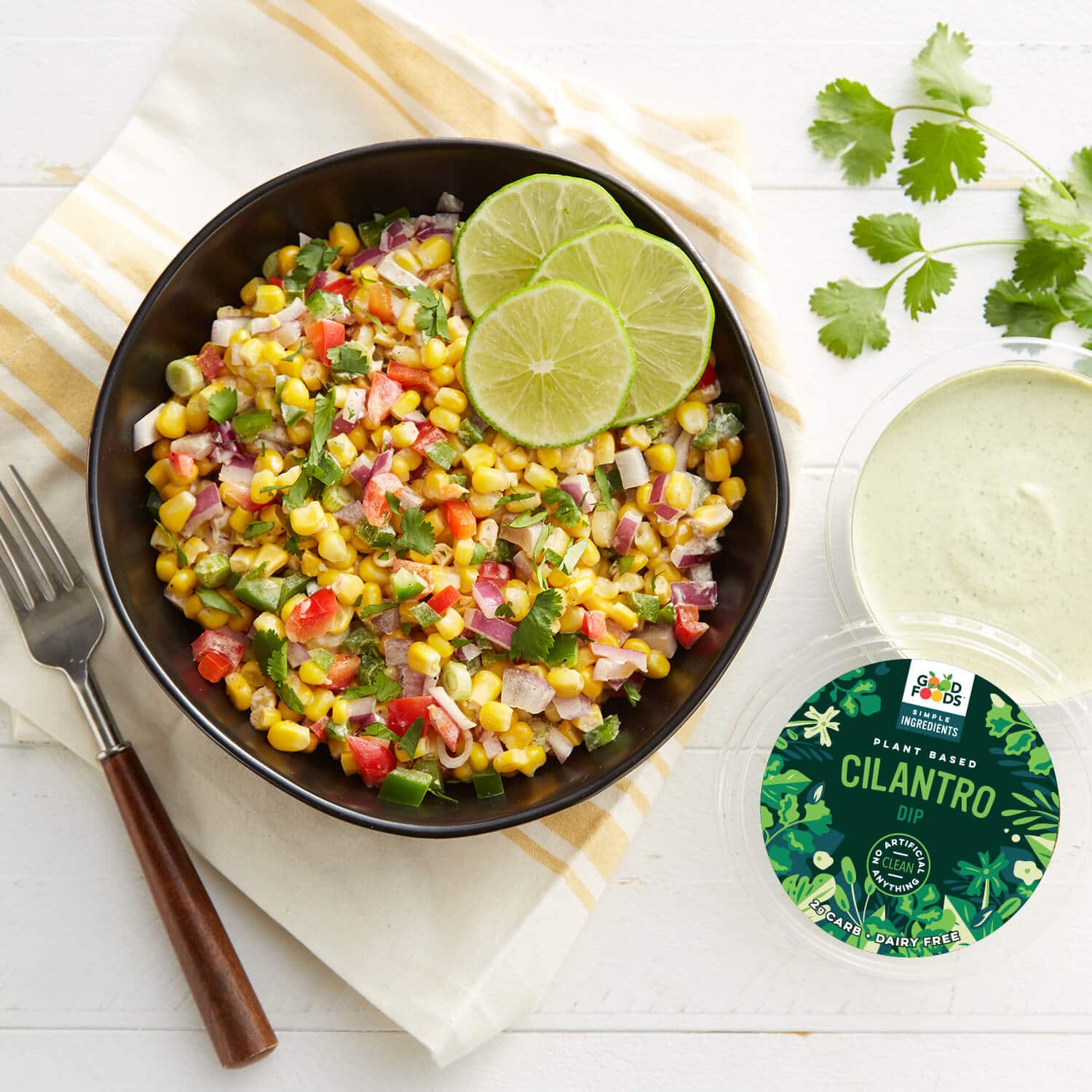 Cilantro Mexican Street Corn Salad
This may be a little corny, but our corn salad recipe is what summer dish dreams are made of! This recipe features charred corn combined with ingredients such as fresh chopped onions, bell peppers and herbs. Our creamy, cashew based herb dip also makes the perfect "secret sauce" for added flavor depth. At just 20 minutes, this is one of our quickest recipes ideal for an on-the-go summer party dish. This recipe is sure to make anyone a corn-ivore!
Servings: 4
Prep Time: 10 minutes
Cook Time: 10 minutes
Ingredients
1 tbsp olive oil
4 cups sweet corn
¼ cup red onion, diced
½ cup red bell pepper, diced
1 jalapeno pepper, seeded and diced
3 green onions, chopped
2 tbsp lime juice
½ tsp ground cumin
½ tsp smoked paprika
4 tbsp Good Foods™ Creamy Cilantro Dip
Salt and pepper to taste
Fresh cilantro, chopped optional garnish
Lime slices optional garnish
Instructions
Heat oil in a large skillet over high heat. Add corn and stir, cooking for 5-7 minutes or until well charred.
Transfer corn to a large bowl.
Add remaining ingredients to the corn, stirring together until well combined.
Salt and pepper to taste.
Garnish with cilantro and lime slices.
Toss into tupperware for an on-the-go snack or an easy office lunch!