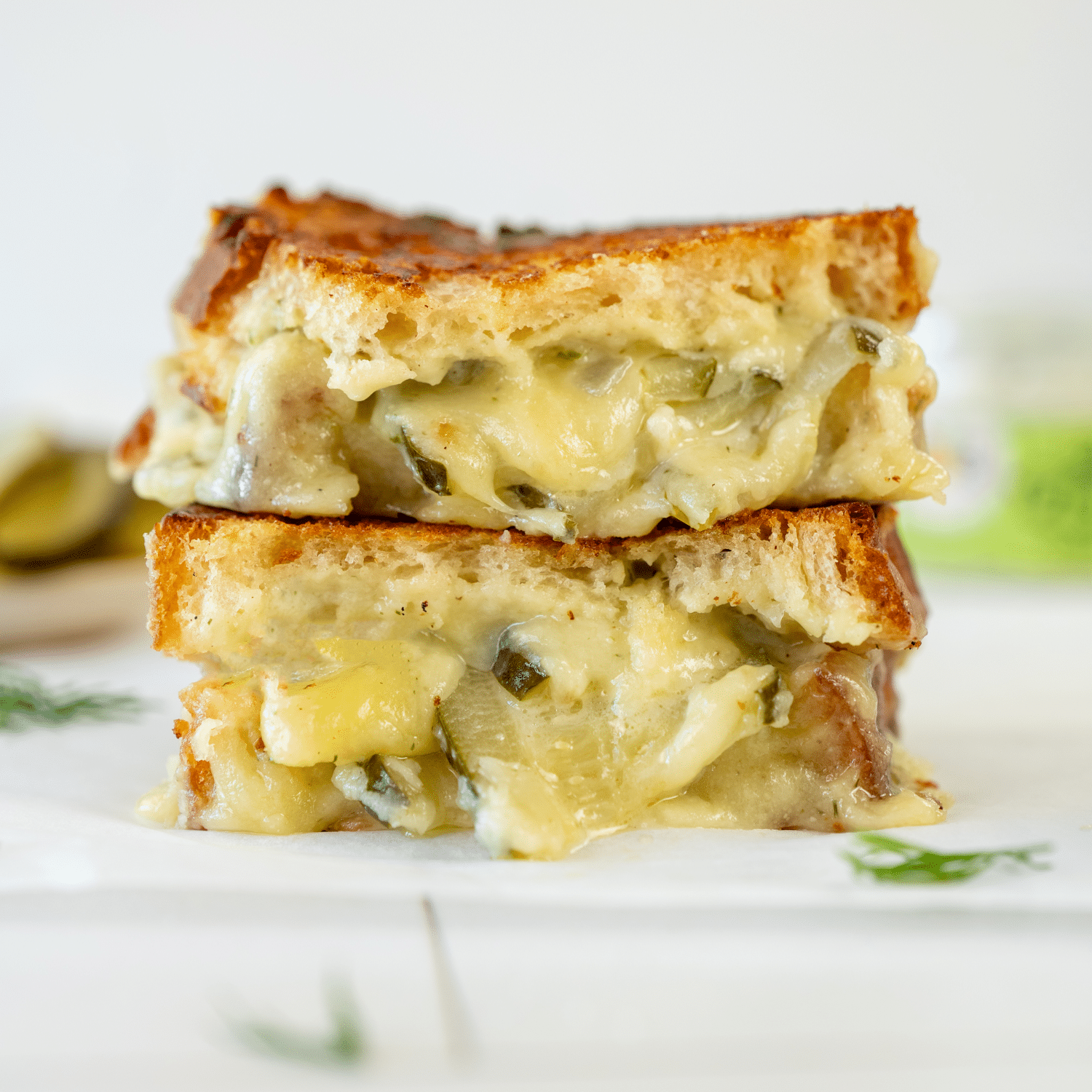 Dill Pickle Grilled Cheese 
Try this dill pickle grilled cheese from our friend @britts_bites makes the perfect lunch or mid-day snack plus it's SO easy to make. Pick up our NEW Dill Pickle Chip Dip from Target and give this simple recipe a try. 
Ingredients:
2 pieces of sourdough bread

1/3 cup white cheddar, shredded
1/3 cup mozzarella, shredded
1 jar of pickles
Butter, for the pan
Instructions:
Spread both sides of bread with a generous layer of Good Foods Dill Pickle Chip Dip. 
Heat nonstick or cast-iron skillet over medium-low heat and melt enough butter in the bottom of the pan to coat it. Place bread on the skillet, then pile on the cheddar cheese followed by the mozzarella and pickles. Place the other slice of bread on top, with the hot toasted side in contact with the cheese.
Cook for 3 minutes or until the bread is evenly golden and crisp, pressing down lightly with a spatula every now and then. Turn the sandwich over, and cook the other side for 3 minutes or until the bread is golden and the cheese is melted.
Transfer to cutting board. Cut in half and enjoy!