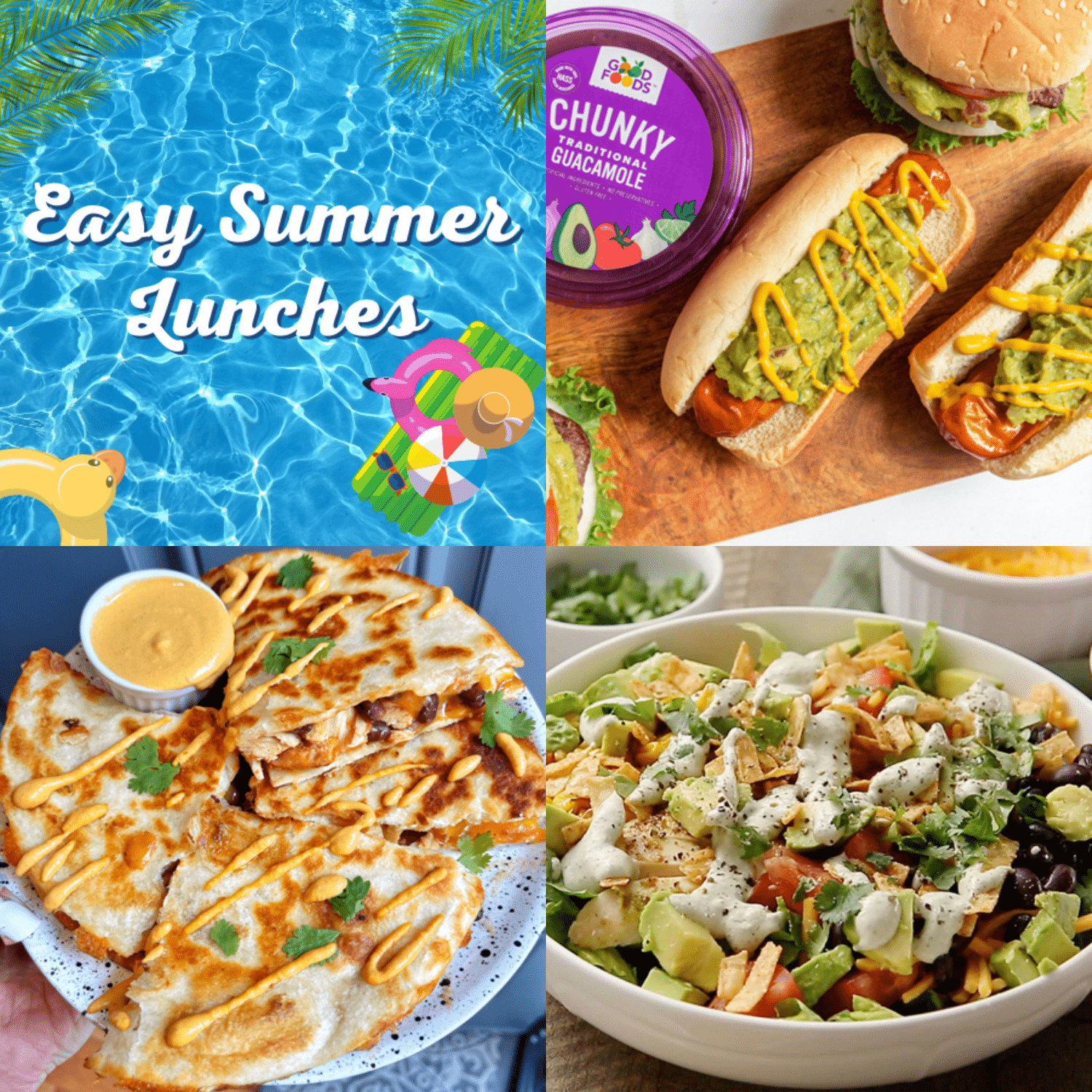 Easy Recipes To Spice Up Your Summer!
Same old lunch recipes getting stale? Try these three quick and yummy Good Foods recipes to spice up your week! Tag us on Instagram or TikTok if you make any of these yummy dishes 🔥 Enjoy!
Hot dogs and hamburgers are a summertime classic usually enjoyed with ketchup and mustard. But don't count guacamole out; try adding Good Foods Chunky Guacamole on top and it just might be your new go-to!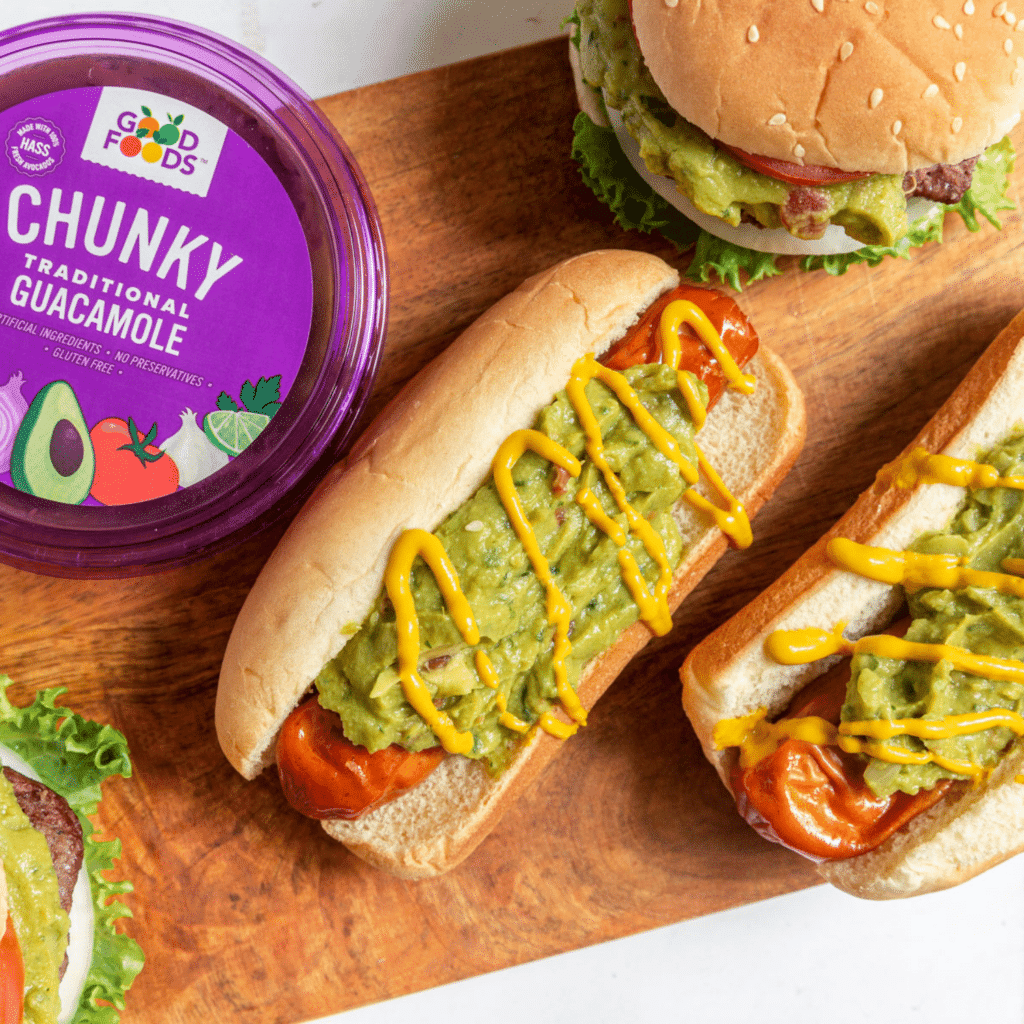 Level up your chicken quesadillas with just a few steps! Add BBQ, black beans and Good Foods Queso Dip for a flavorful and filling lunch.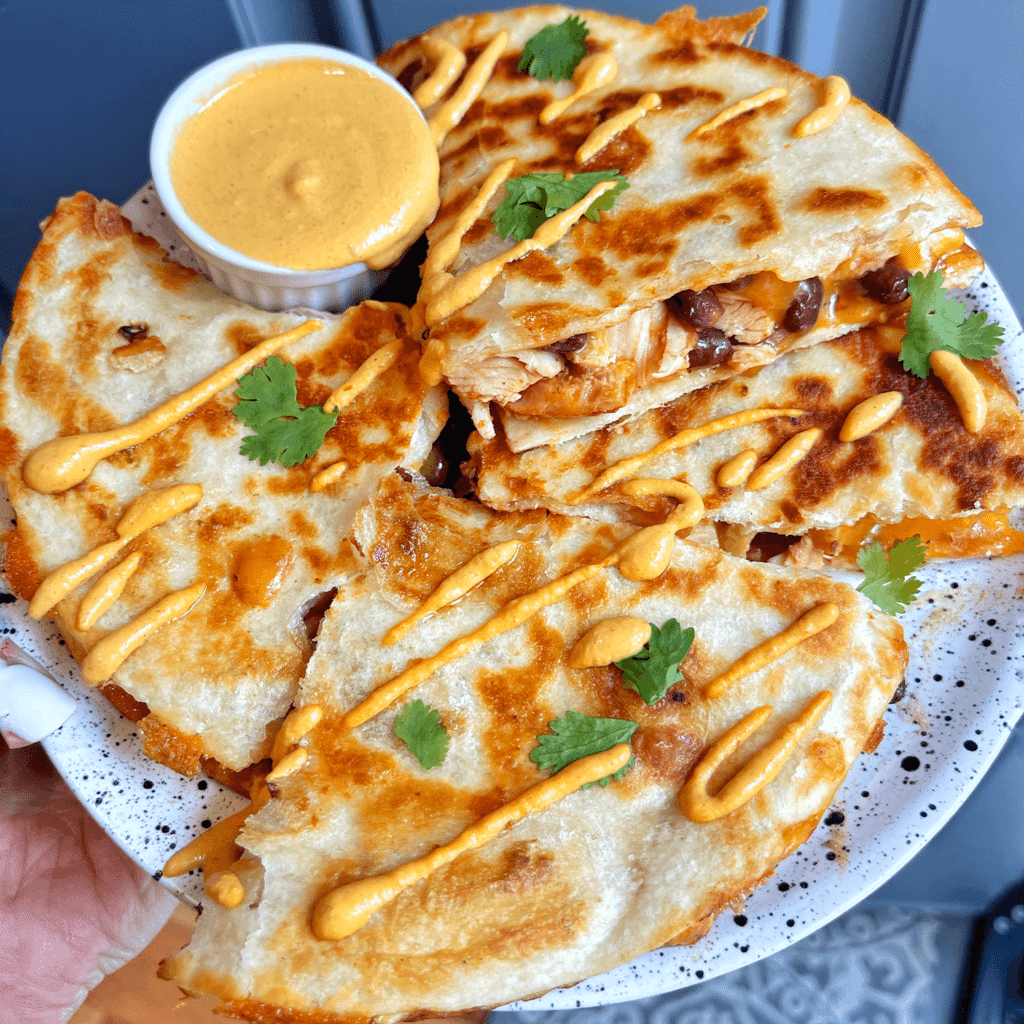 There is nothing better than a fresh summertime salad! Marinate chicken in Good Foods Avocado Salsa, assemble your greens, veggies and toppings, then drizzle Good Foods Cilantro Dip on top! Zesty, healthy and truly the perfect lunch.