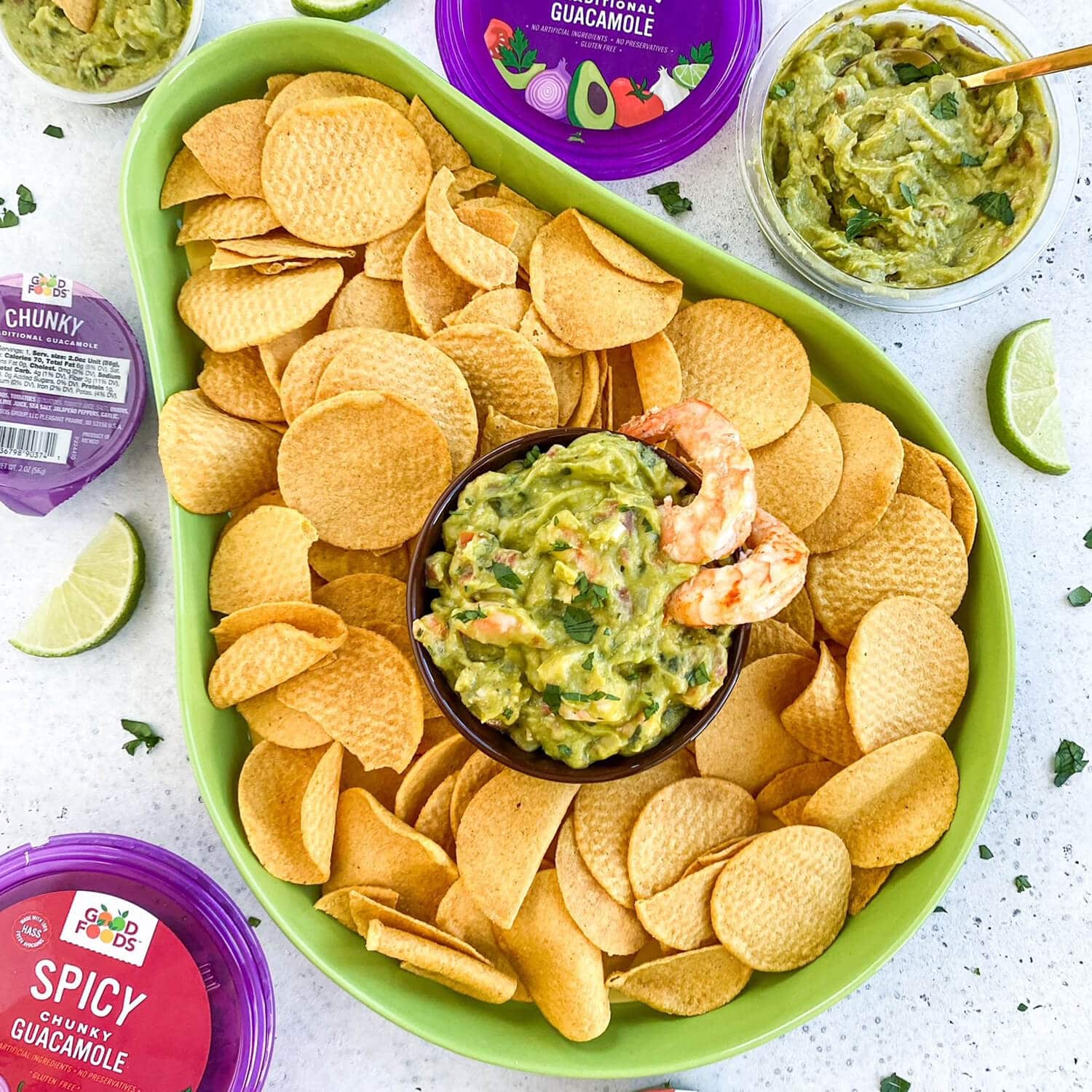 Fiesta Shrimp Guacamole
Our friend @maryswholelife helped us create this seafood-inspired dip using Good Foods Chunky Guacamole. Not only is this a great alternative to traditional guacamole, it will be a welcomed surprise to those planning to celebrate the National Dip & Chip holiday on March 23. Give it a try and let us know what you think!
Ingredients:
13 oz. container Good Foods Chunky Guacamole

10-12 raw, peeled and deveined shrimp

1 tbsp olive oil

1/2 tsp paprika

1/2 tsp garlic powder

1/4 tsp sea salt

Juice from 1/2 a lime
Directions:
Heat olive oil in a sauté pan over medium heat. Add the shrimp and sprinkle with paprika, garlic powder, and salt

Cook the shrimp for 2 mins per side

Squeeze the lime juice over the shrimp, then transfer it to a cutting board and chop it up fine

Add the chopped shrimp to the guacamole in a bowl and mix well

Serve with grain free chips of choice

Enjoy!