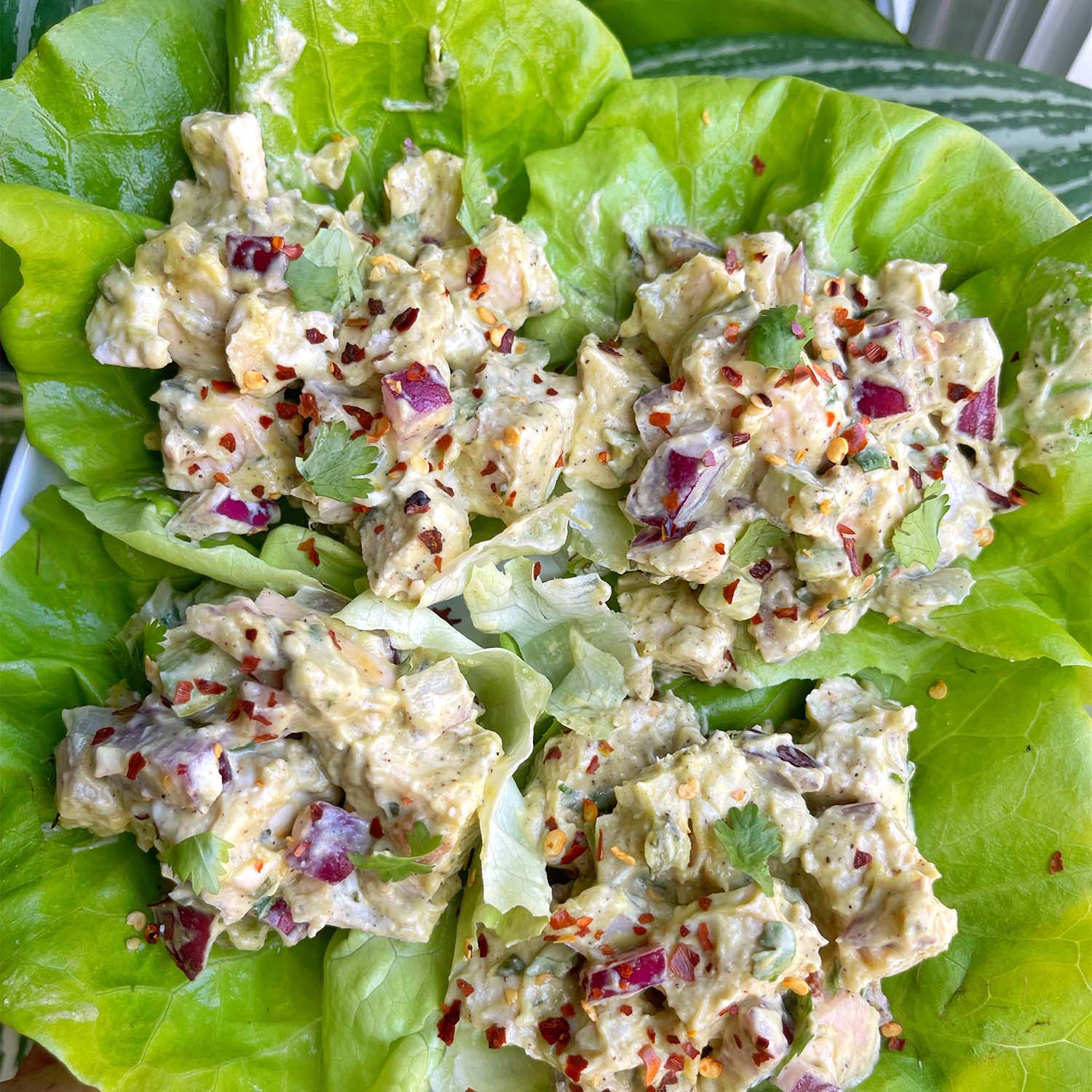 Guacamole Chicken Salad Wraps
Check out this easy recipe from @erinliveswhole. Perfect for an easy lunch, most of these ingredients you may already have on hand!
Ingredients:
Good Foods Chunky Guacamole – 1 cup 
2 large chicken breasts, chopped  
1/2 cup plain greek yogurt 
1/2 cup cilantro, chopped 
1/2 cup red onion, diced
1/4 cup celery, chopped 
1 tsp salt & pepper 
Butter lettuce as wraps 
Optional: top with red pepper flakes 
Instructions:
 In a large bowl, mix together 2 large finely chopped chicken breasts, guacamole, plain greek yogurt, cilantro, red onion, celery, salt & pepper. 
Once combined, add 1/2 cup mixture to lettuce wraps and top with red pepper flakes. Enjoy!