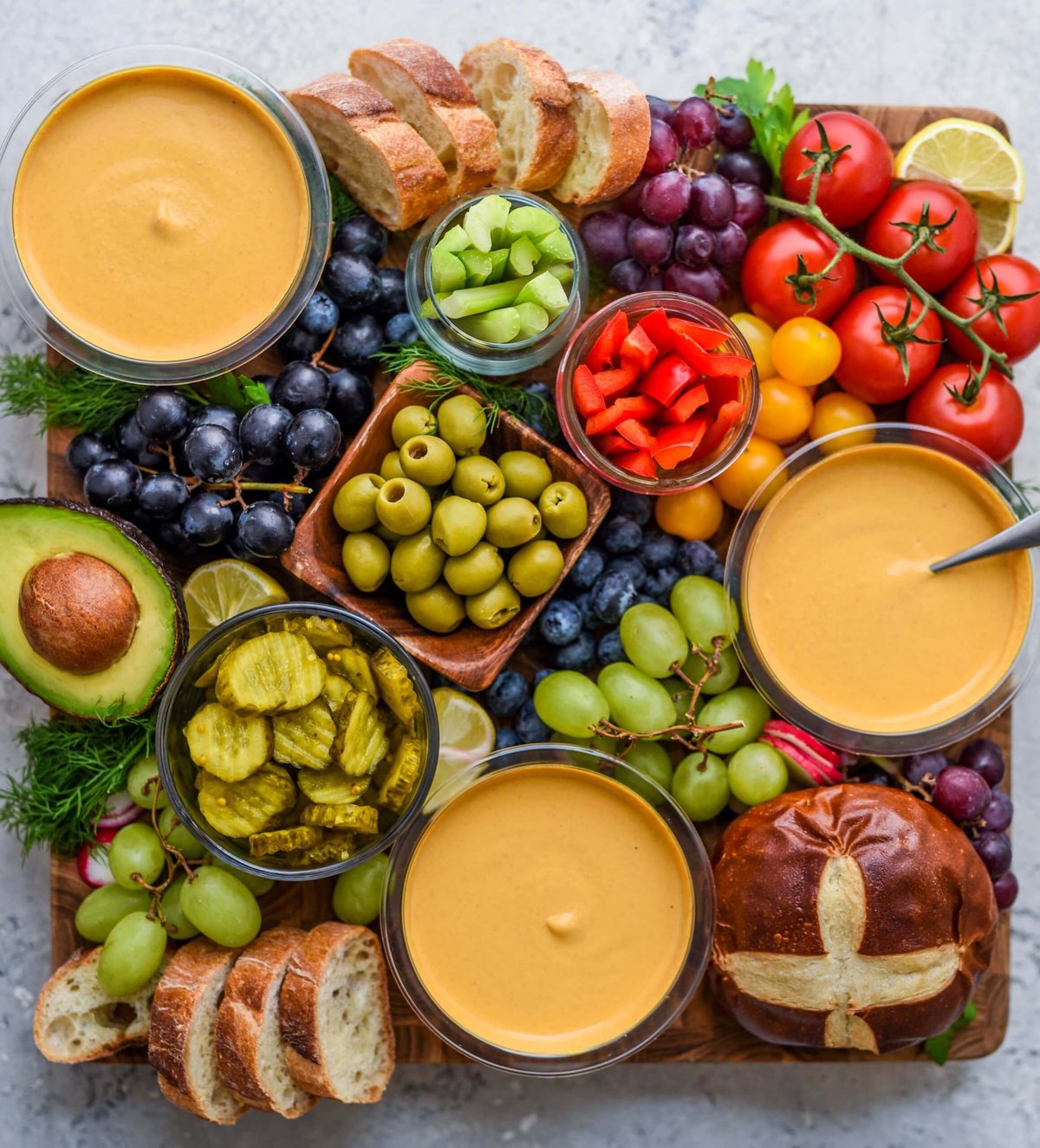 Vegan Queso Board
There's no easier way to make your next party Insta-ready than by throwing together a colorful platter filled with all your favorites and the star of the show – Good Foods Queso Style Dip. Our favorite photo comes from @bestofvegan!
INGREDIENTS:
Loaf of bread (preferably Brioche, Ciabatta or Sourdough)
Blueberries
Purple and Green Grapes
Red bell peppers, sliced
Celery
Tomatoes on the vine
Cherry Tomatoes
Bread and Butter Pickles
Olives
Avocado
Lemon (for garnish)
DIRECTIONS:
Assemble, Dip, and Enjoy!