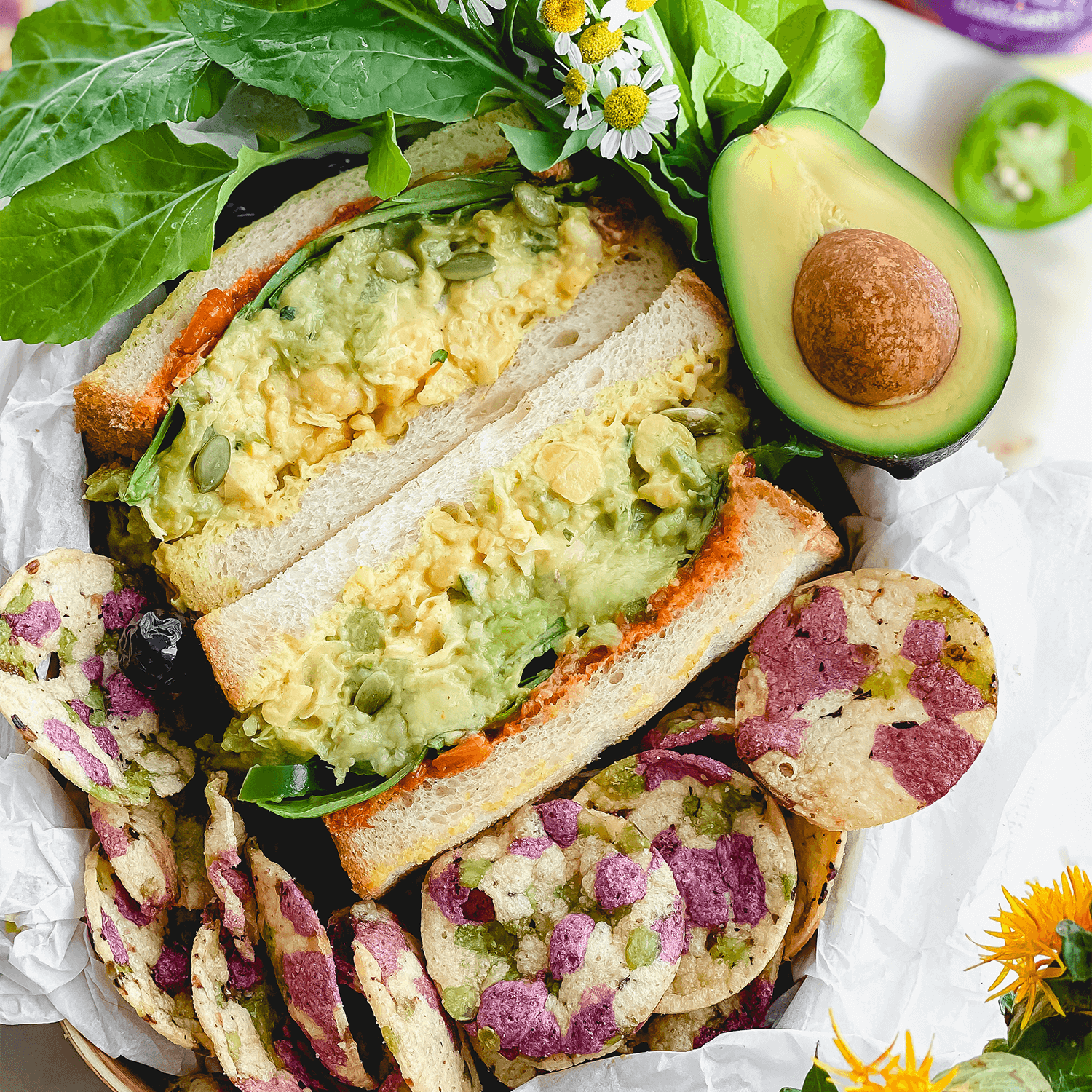 Guacamole Chickpea Salad Sandwich
Ingredients:
4 slices of whole wheat or gluten free bread 

2 cans of chickpeas (15 oz cans)

1/3 cup diced celery 

1/3 cup chopped green onion 

1 Tbsp chopped dill 

1 Tbsp of vegan Mayo

4 tablespoons of Good Foods Chunky Guacamole 
1 medium jalapeño, seeded and diced

1 tsp black ground pepper 

Salt to taste 

Lettuce 
Instructions:
Drain the cans of chickpeas.

Mashed the chickpeas well, add the diced celery, onions, dill, Mayo, guacamole, diced jalapeños, salt and pepper.

Mix everything to combine

Scoop 3-4 tablespoons of Guacamole Chickpea Salad on the bread, layer it with lettuce, and make a sandwich.