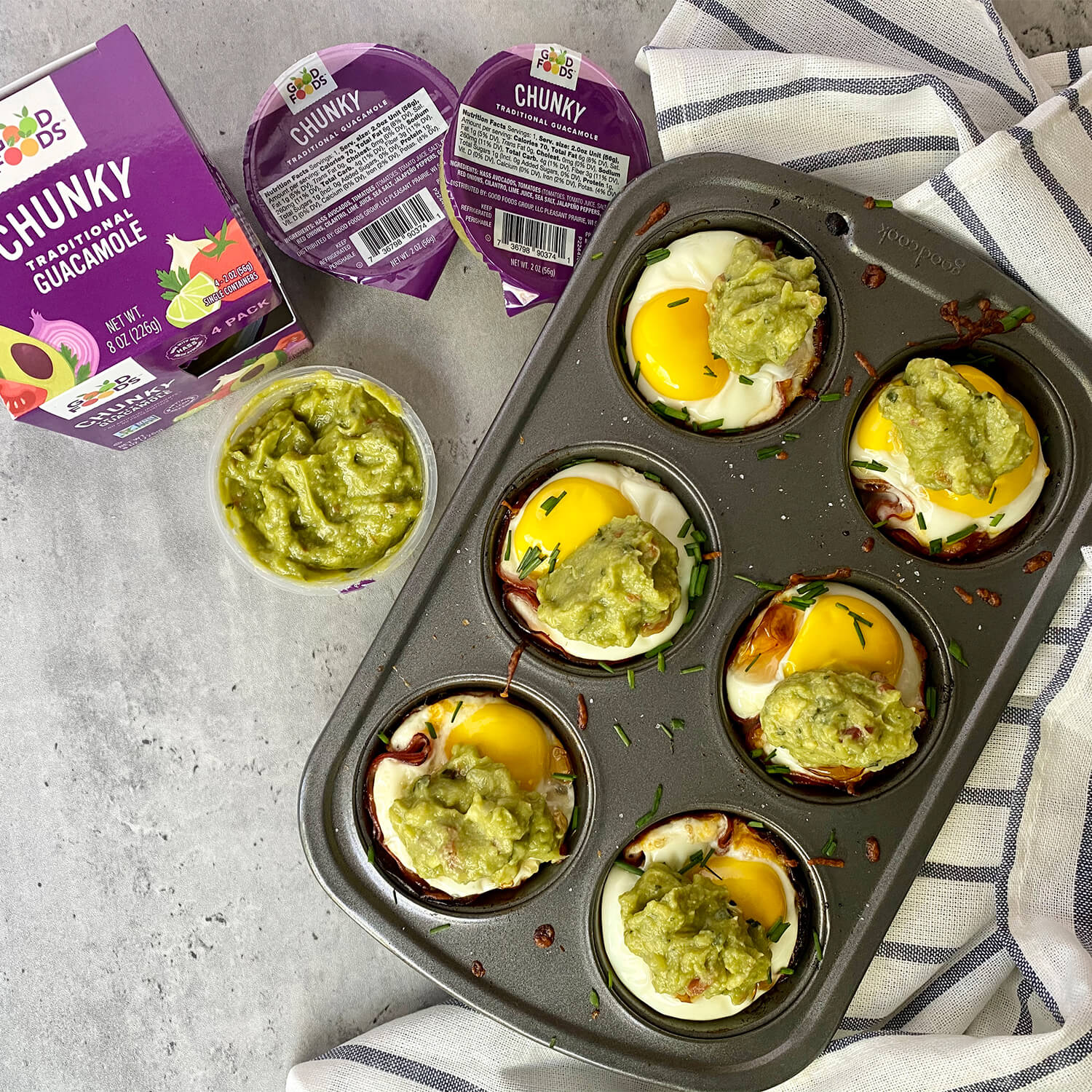 Ham & Egg Cups with Guacamole
Ingredients:
12 slices ham

¼ cup riced cauliflower

½ red bell pepper, diced

½ cup cheddar cheese, shredded

½ tsp salt

½ tsp black pepper

6 eggs

2 Tbsp fresh chives, chopped
Directions:
Spray 6-cup muffin tin with cooking spray.

Place two pieces of ham into each muffin cup to form a 'bowl.'

Add cauliflower, bell pepper, and cheese into each cup of ham.

Season with salt and pepper.

Crack an egg into each egg cup.

Bake at 350F for 12 minutes (until desired egg yolk doneness).

Serve topped with chives and an individual GoodFoods Chunks Guacamole.
Notes:
For the perfect on-the-go breakfast, place leftovers in airtight container and refrigerate to enjoy throughout the week.

Dice any vegetables on-hand and use in step 3.

If desired, scramble eggs with veggies, cheese, salt, and pepper and pour onto ham (for scrambled egg cups).