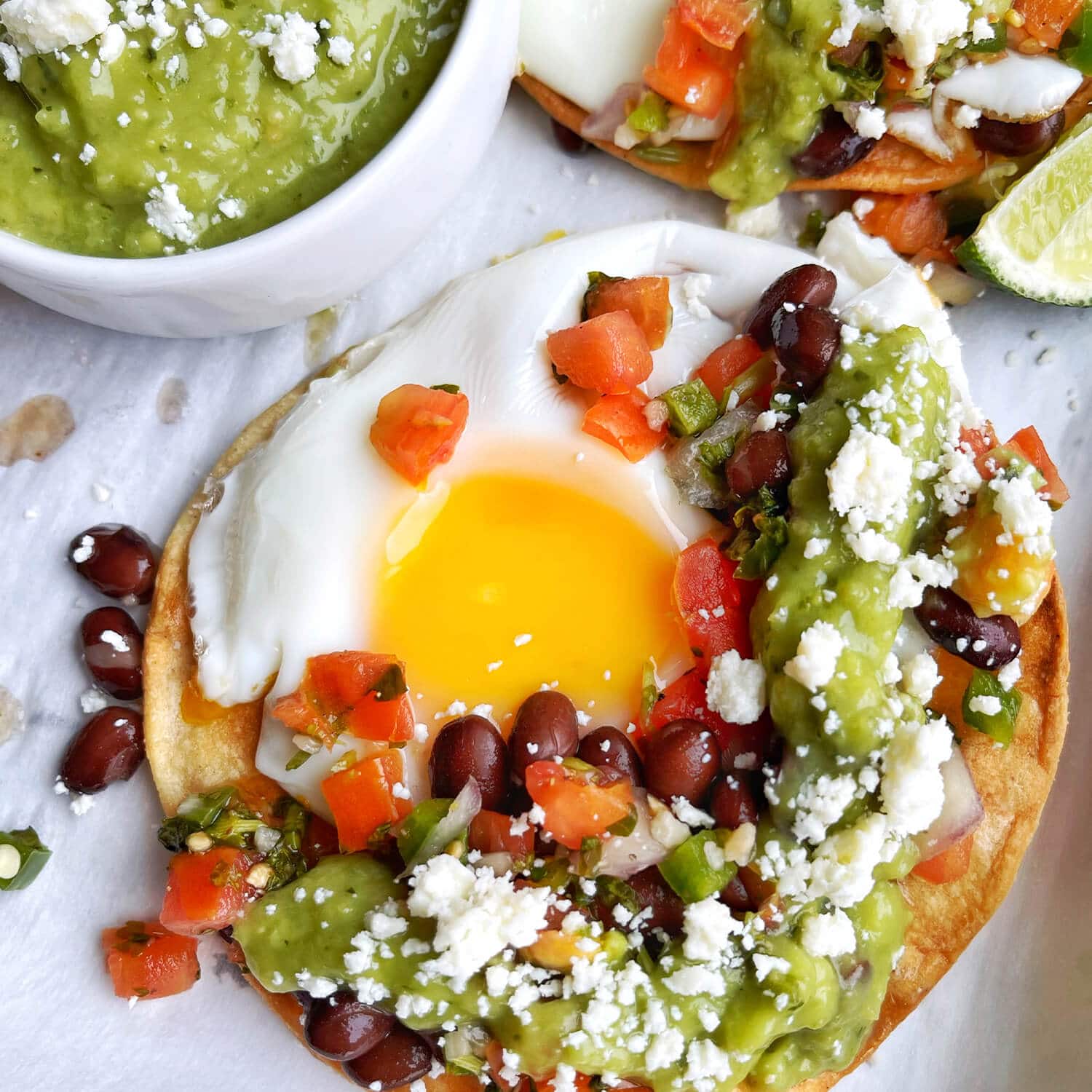 Huevos Rancheros
A classic breakfast staple and one that should definitely be on your list to make to get your Cinco de Mayo started off right. Our friend @erinliveswhole helped us create this incredibly easy dish that we know will put a spicy kick in your day.
Ingredients:
Eggs

Black Beans

Pico de Gallo

Cotija Cheese

Salt and pepper to taste

Avocado Oil
Directions:
Spray corn tortillas with avocado oil spray and bake for 20 minutes at 400F, flipping halfway through. 

Cook eggs on stove top. 

Sprinkle tortillas with flakey salt, then top with egg, black beans, Good Foods Avocado Salsa, pico de gallo, and cotija cheese. Squeeze with lime on top!