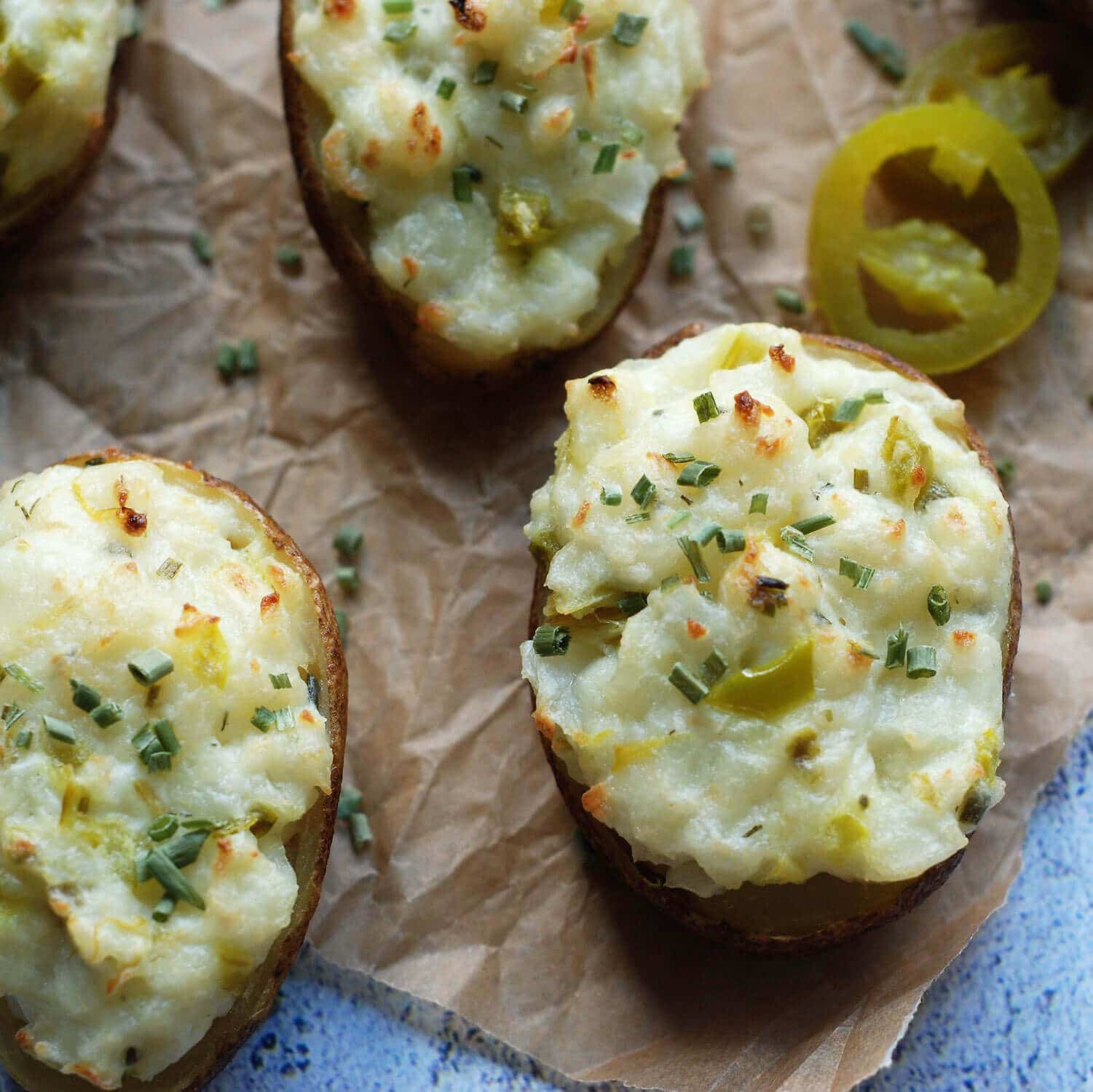 Jalapeno, Spinach and Artichoke Twice Baked Potatoes
2020 Share The Love Winner:
Creator: Lauren Wyler
Category: Dairy Dips
From the Creator's Perspective:
This 6 ingredient, vegetarian and gluten free dish is sure to be your family's new favorite! Perfect served as an appetizer or a side, these twice stuffedpotatoes can easily be made ahead if needed. Good Foods Spinach Artichoke Parmesan Dip is the perfect base for these delicious potatoes!
Ingredients:
6 small russet potatoes (1 ½ pounds total)
1 ½ teaspoons olive oil
2 Tablespoons mild pickled jalapenos, diced
1 teaspoon cajun seasoning
1 Tablespoon minced chives
Directions:
Heat the oven to 350 F.
Scrub the potatoes under running water to remove dirt and prick each potato in several places.
Rub each of the potatoes lightly with olive oil and place the potatoes directly on an oven rack in the center of the oven. Bake for 35 minutes, or until thepotatoes are tender and a fork will easily pierce the largest potato when inserted into the center. Remove the potatoes from the oven and raise thetemperature to 400 F.
When the potatoes are cool enough to handle, slice them in half lengthwise and scoop the centers out, leaving a small rim around the skins still intact.Mash the scooped potato centers in a small mixing bowl until smooth and then stir in the Good Foods Spinach Artichoke Parmesan Dip, pickledjalapenos and cajun seasoning. Spoon the mixture back into the shells and place on a small baking sheet.
Place the potatoes in the oven for 20 minutes, or until lightly browned and warmed all the way through. Sprinkle with chives and serve immediately.
Serves 6 as an appetizer, 4 as a side dish.