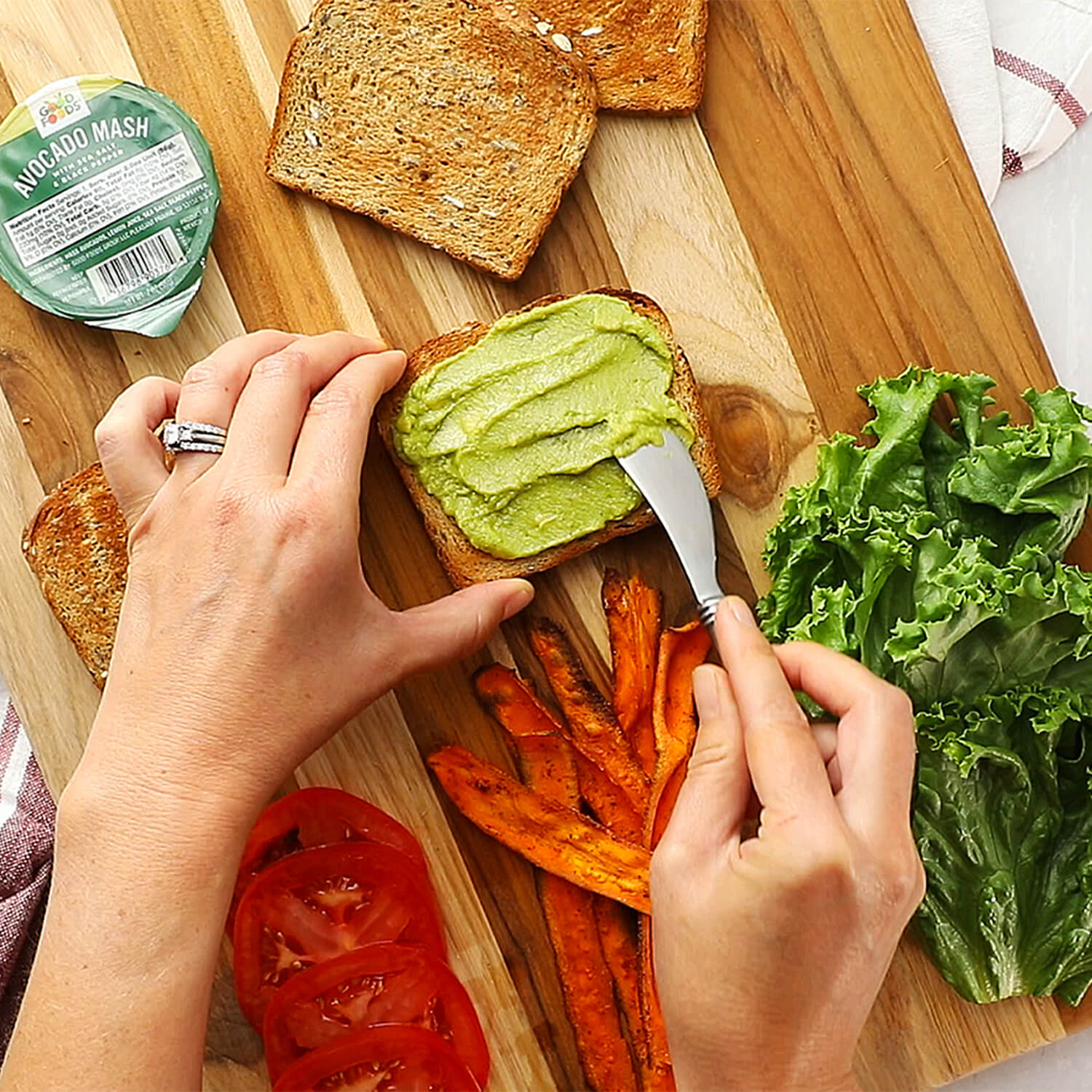 Veggie BLT with Avocado & Carrot Bacon
Servings: 2
Prep Time: 10 minutes
Cook Time: 5 minutes per batch of carrot bacon, so cook time depends on size of air fryer basket
Ingredients:
1 large carrot
¼ cup maple syrup
1 tsp soy sauce (or coconut aminos)
½ tsp smoked paprika
¼ tsp garlic powder
¼ tsp onion powder
¼ tsp liquid smoke
1/8 tsp black pepper
BLT:
Directions:
Wash carrot and peel lengthwise with a vegetable peeler to create long strips of thin carrot.
Combine maple syrup, soy sauce, smoked paprika, garlic powder, onion powder, liquid smoke and black pepper in a bowl. Add carrots and toss to combine, letting absorb liquid for about 5 minutes.
Coat air fryer basket with non-stick spray. In a single layer, arrange carrots in air fryer basket and air fry for 5 minutes or until crispy at 380°
Assemble two sandwiches by using half of the remaining ingredients on each sandwich: spread one slice of toast with ½ package of Avocado Mash then top with tomato, lettuce, carrots and another slice of toast. Repeat with remaining ingredients for second sandwich.