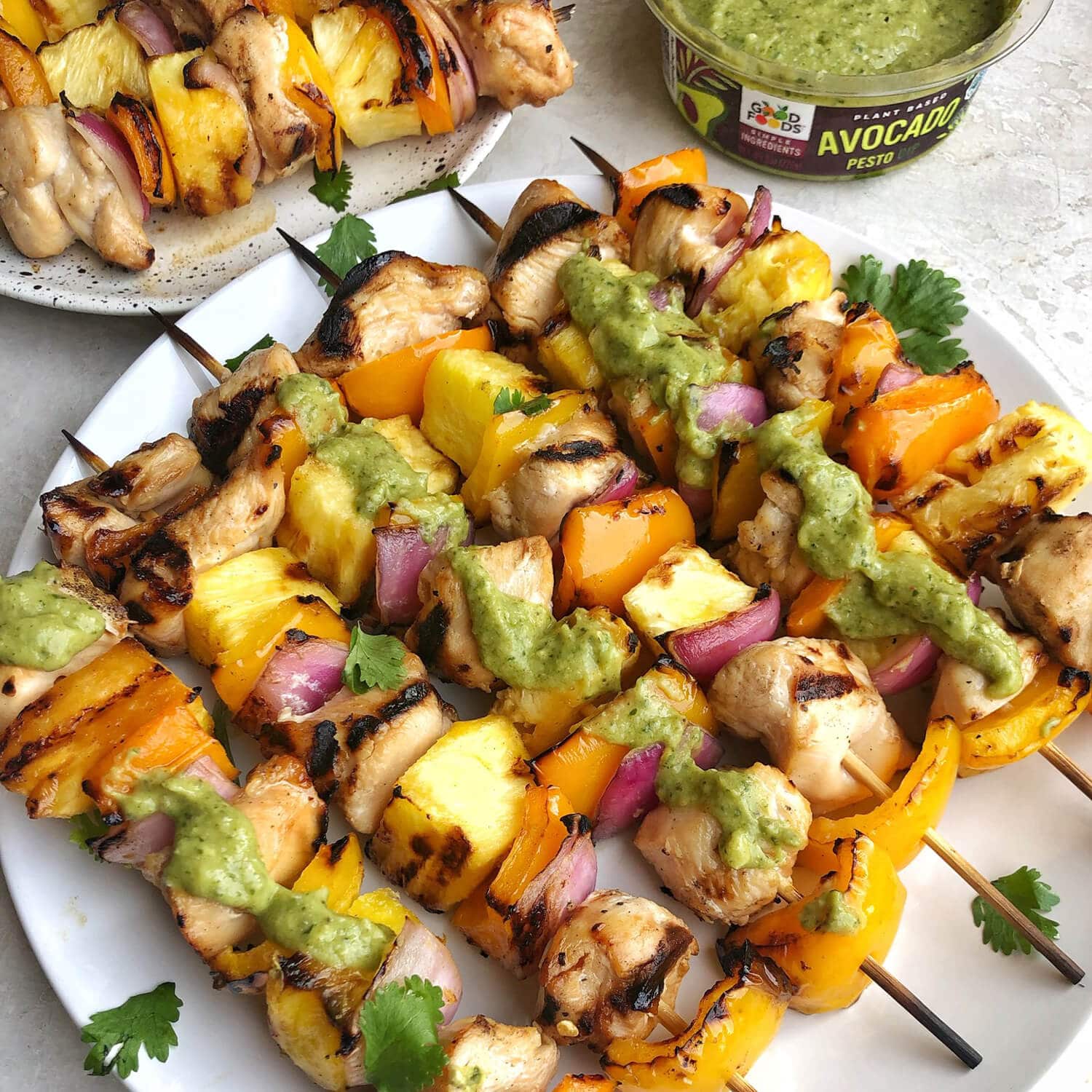 Pineapple Chicken Kebabs
Try out these easy Pineapple Chicken Kebabs from @erinliveswhole, perfect to throw on the grill for a quick, nutritious dinner.
Servings: 10 kebabs
Prep Time: 15 minutes
Cook Time: 10-15 minutes
Ingredients
2 medium chicken breasts
1/2 bell pepper
1/2 red onion
1/4 – 1/2 pineapple
Cilantro for garnish
Directions
Cut chicken and pineapple into uniform pieces.
Cut bell pepper and red onion into smaller pieces that are similar in size.
Assemble skewers with pineapple, chicken, peppers and onion.
Grill on medium heat for 10-15 minutes, or until slightly charred.
Top with Avocado Pesto and sprinkle with cilantro for garnish.