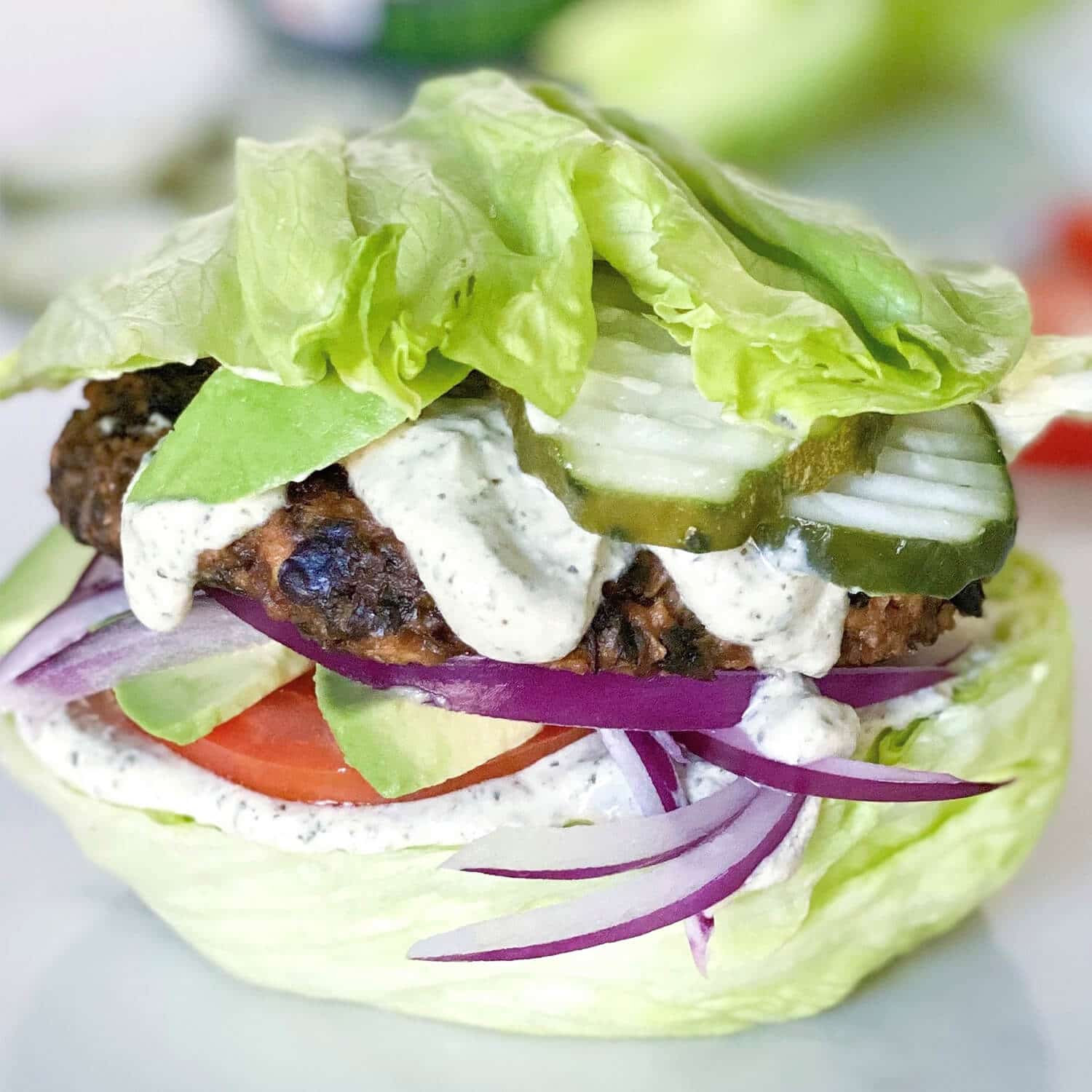 Plant-Based Burgers with Cilantro Dip
Plant-based meat substitutes are everywhere and we don't mind giving it a try! We've paired this new "protein" with Good Foods Cilantro Dip to give it an extra hit of creamy while adding on the flavor. Perfect for a backyard patio dinner or to spice up the weekly meal routine – give this recipe a try and let us know what you think!
Ingredients:
4 plant-based burgers of your choice

1 tomato, sliced 

1 red onion, sliced

1 pickle, sliced

Green lettuce for lettuce wraps
Directions:
Grill the burger patties for 3 minutes on each side, flipping once. 

Rest the patties on a plate for a couple minutes.

Assemble the burger placing the lettuce leaves on the plate. Top with tomato slice, red onion, slices of pickles, and cilantro dip. 

Serve immediately

Enjoy!