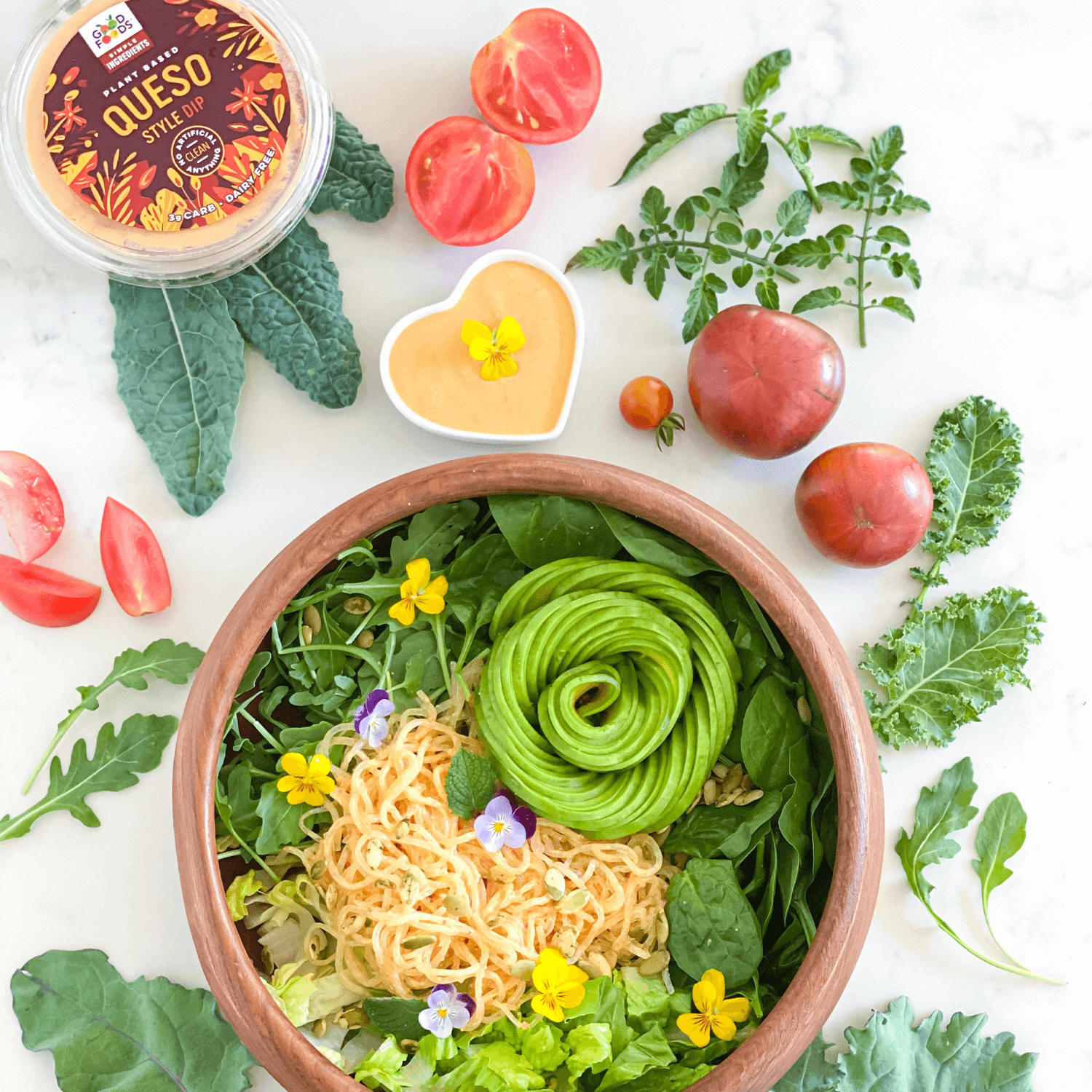 Queso Kelp Noodles Green Salad
Servings: 4
Ingredients:
For each salad bowl:
1/2 head Romain Lettuce
2 cups baby spinach
1 cup baby arugula
1/2 avocado
1 cup sliced tomatoes
1 tbsp pumpkin seeds
Edible flowers
Instructions:
Thoroughly rinse kelp noodles and place them in the big mixing bowl. Add queso dip and toss until combined. Cover the bowl and let noodles marinate for 1 hour.
Arrange leafy greens in bowls.
Slice tomatoes and avocado into roses.
Top greens with Good Foods queso

kelp noodles, pumpkin seeds and edible flowers.