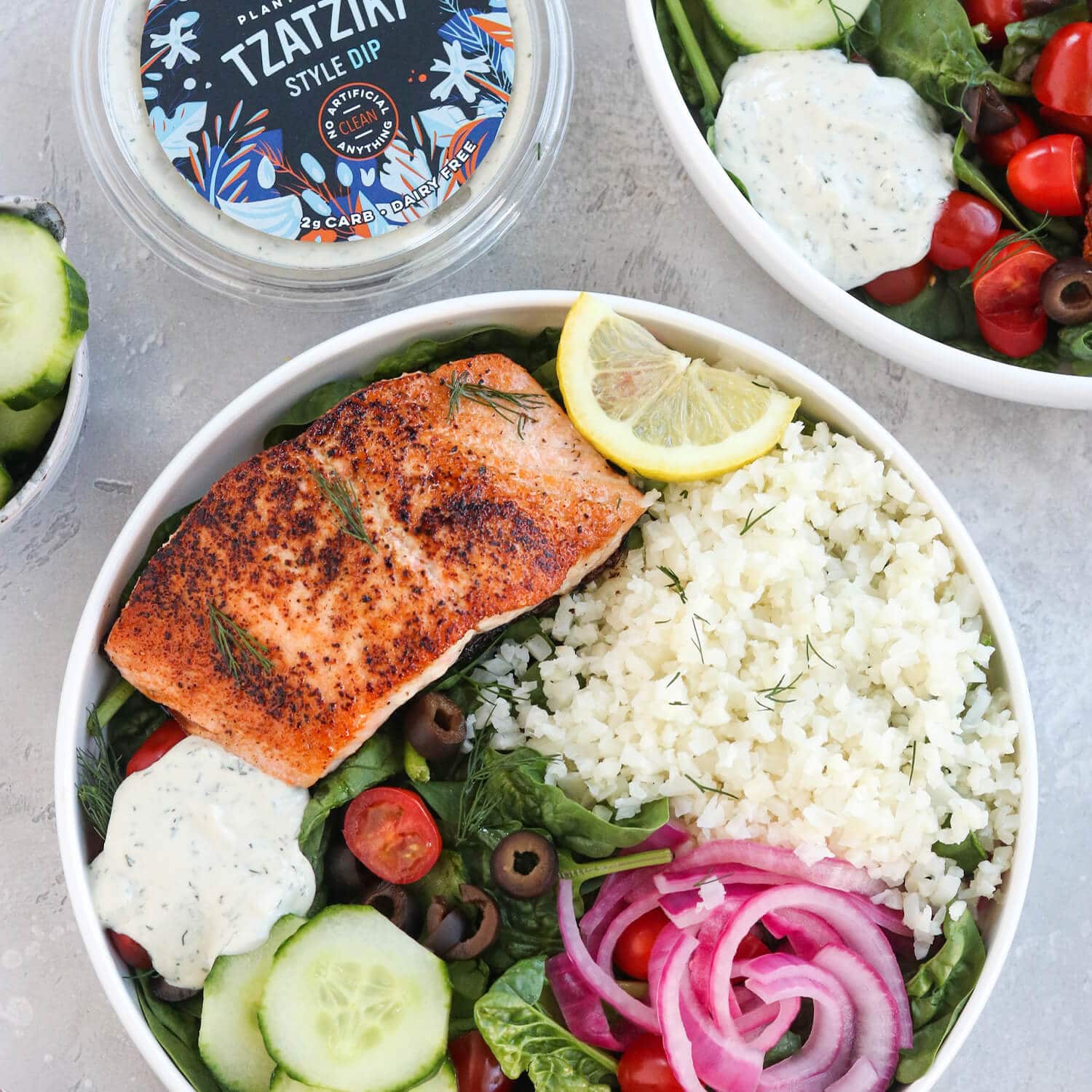 Salmon Bowl with Tzatziki Dip
We partnered with our friend @maryswholelife to create this delicious gluten-free bowl using Good Foods Tzatziki Dip!
Ingredients:
2 6-oz salmon fillets
Garlic powder, salt & pepper
Olive oil
Cauliflower rice
Cucumbers
Cherry tomatoes
Pickled Red Onions (recipe is on my blog!)
Black olives
Spinach
Directions:
Pat your salmon dry and coat both sides of each fillet with olive oil. Sprinkle with salt, pepper, and garlic powder.

Heat 1 tbsp olive oil in a non stick skillet over medium high heat. Add the salmon fillets (skin side up) and cook, untouched, for 4 mins.

Carefully flip the fillets and cook for an additional 5-6 minutes or until the salmon flakes easily with a fork.

Cook the cauliflower rice according to package directions.

Create your bowls: add some spinach, tomatoes, cucumbers, pickled red onions, black olives, and cauliflower rice to your bowl along with the salmon and a scoop of Good Foods Tzatziki Dip

. 

Enjoy!