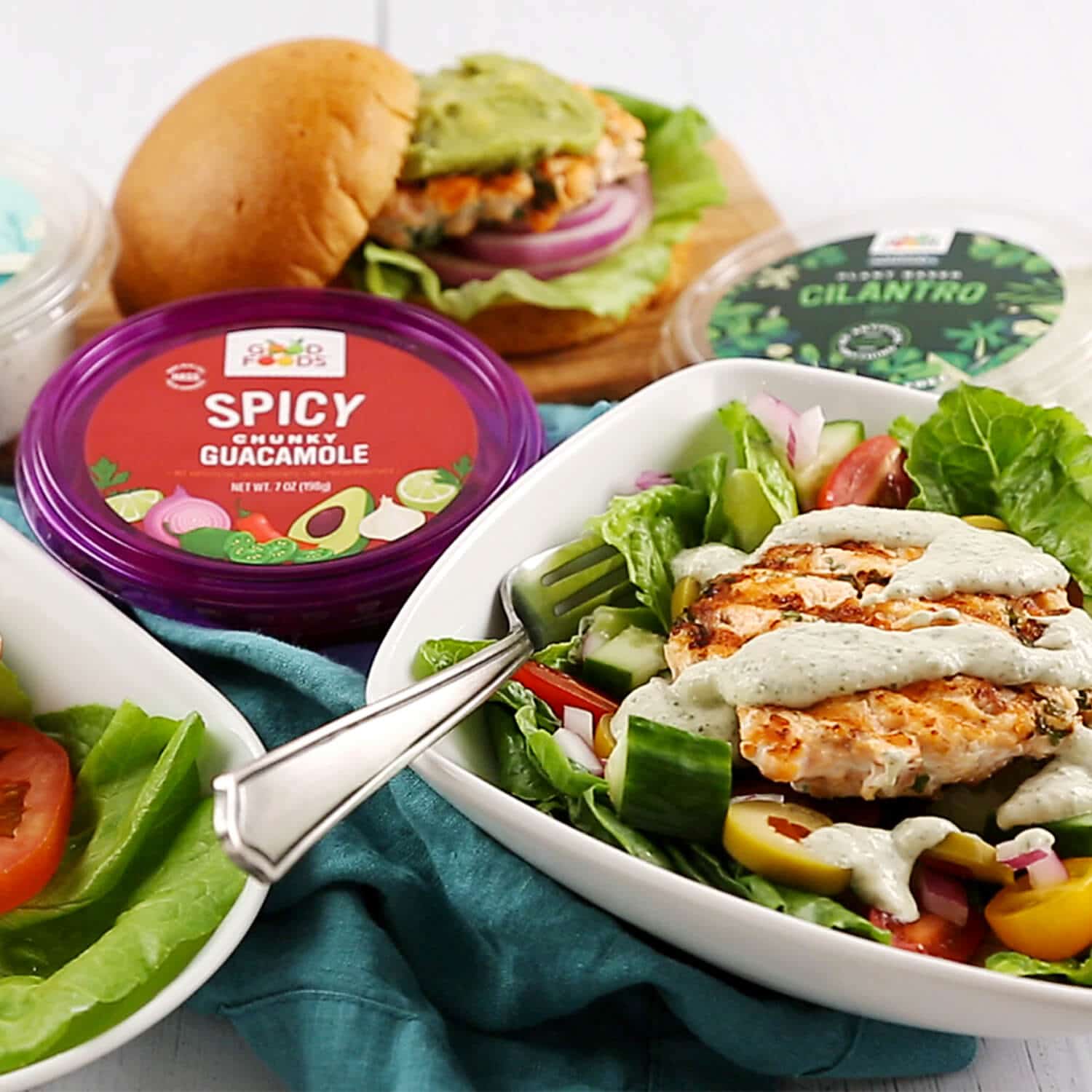 Salmon Burger 3 ways
Servings: 4
Prep Time: 10 minutes
Chilling Time: 15 minutes
Grill Time: 6-10 minutes
Ingredients
Salmon Burgers

1 ¼ lb skinless salmon
¼ cup parsley, chopped
2 Tbsp mayonnaise
2 Tbsp onion, grated
1 Tbsp lemon juice
Salt and pepper to taste
Optional dips to use:
Directions
Chop salmon into 1/8 inch pieces. Tip: chop by hand not a food processor or the texture will become more like a mousse.
In a bowl, add salmon, parsley, mayonnaise, onion, lemon juice and salt and pepper to taste. Stir to combine.
Divide mixture into four and use hands to create patties, about 1 inch thick. Place on parchment lined plate and refrigerate for at least 15 minutes.
On high heat, grill burgers until well browned, about 3-5 minutes per side. Tip: coat metal spatula and grill grates with oil to prevent sticking.
Serving Suggestions