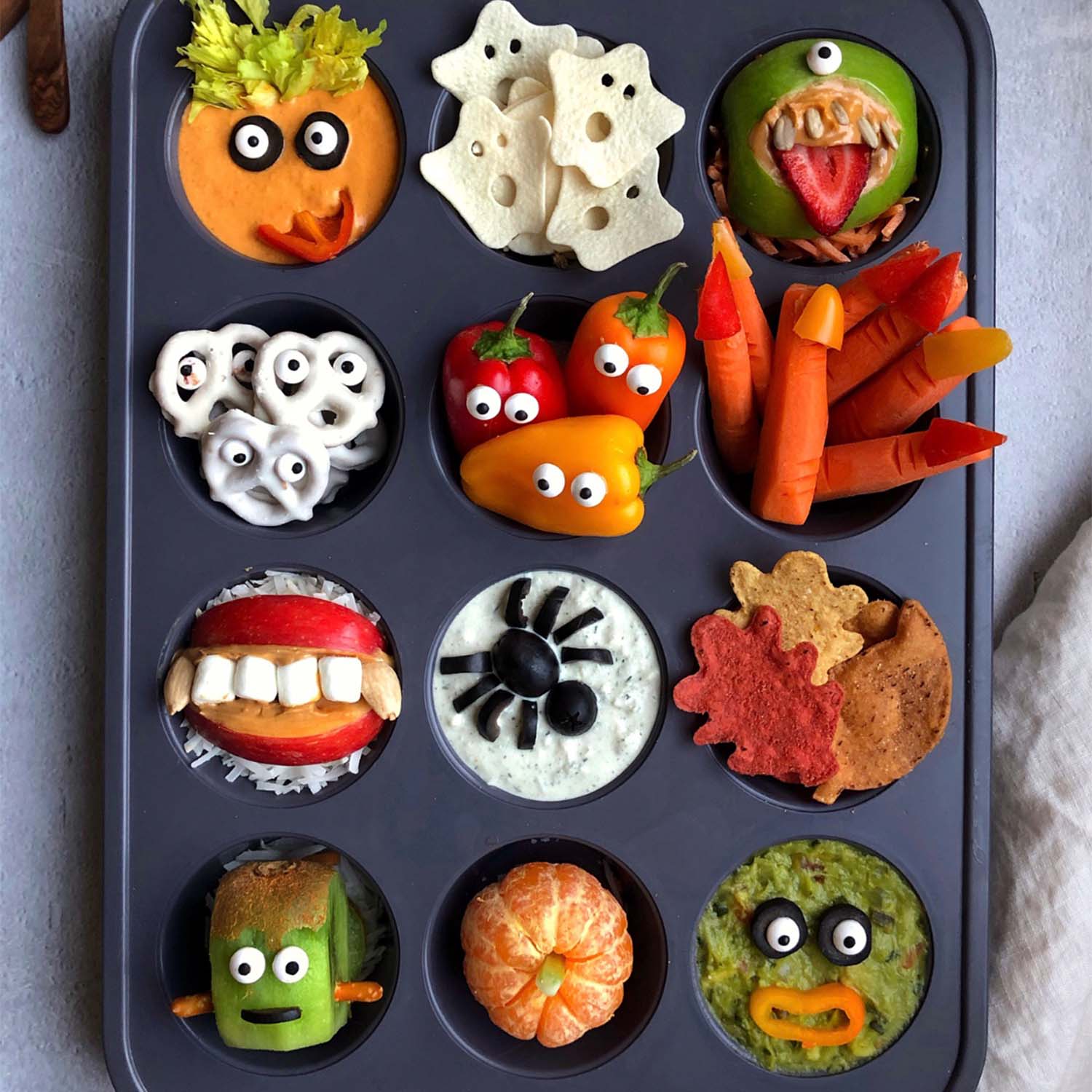 Kid-Friendly Spooky Snack Tray
Check out this delicious Spooky Snack Tray from @ainttoproudtomeg! This kid-friendly assortment of dips, veggies, crackers and fruit is a great platter to set out when hosting or gathering. 
Scary Good Ingredients:
1 Clementine
1 Granny Smith Apple
1 Red Apple
1 Kiwi
1 Strawberry
Fall Colored Tortilla Chips
Yogurt Covered Pretzels
Mini Marshmallows
Carrot Sticks
Sweet Mini Bell Peppers
Pretzel sticks
Black Olives
Eyeball Sprinkles
Shredded Coconut
Sunflower Seeds
Items Needed:
Instructions:
Pack Good Foods Queso Style Dip, Good Foods Chunky Guacamole, and Good Foods Tzatziki Style Dip into their own inidividual spots on the tin. 
Decorate the dips, mini bell peppers, and yogurt pretzels with either a black olive spider or a candy eyeball face. 
Assemble the apple mouths and franken-kiwi to model the spooky fruits in the recipe image. 
Get creative and place the tortilla chips, veggies and fruits along the muffin tin to create this healthy and delicious Spooky Snack Tray!