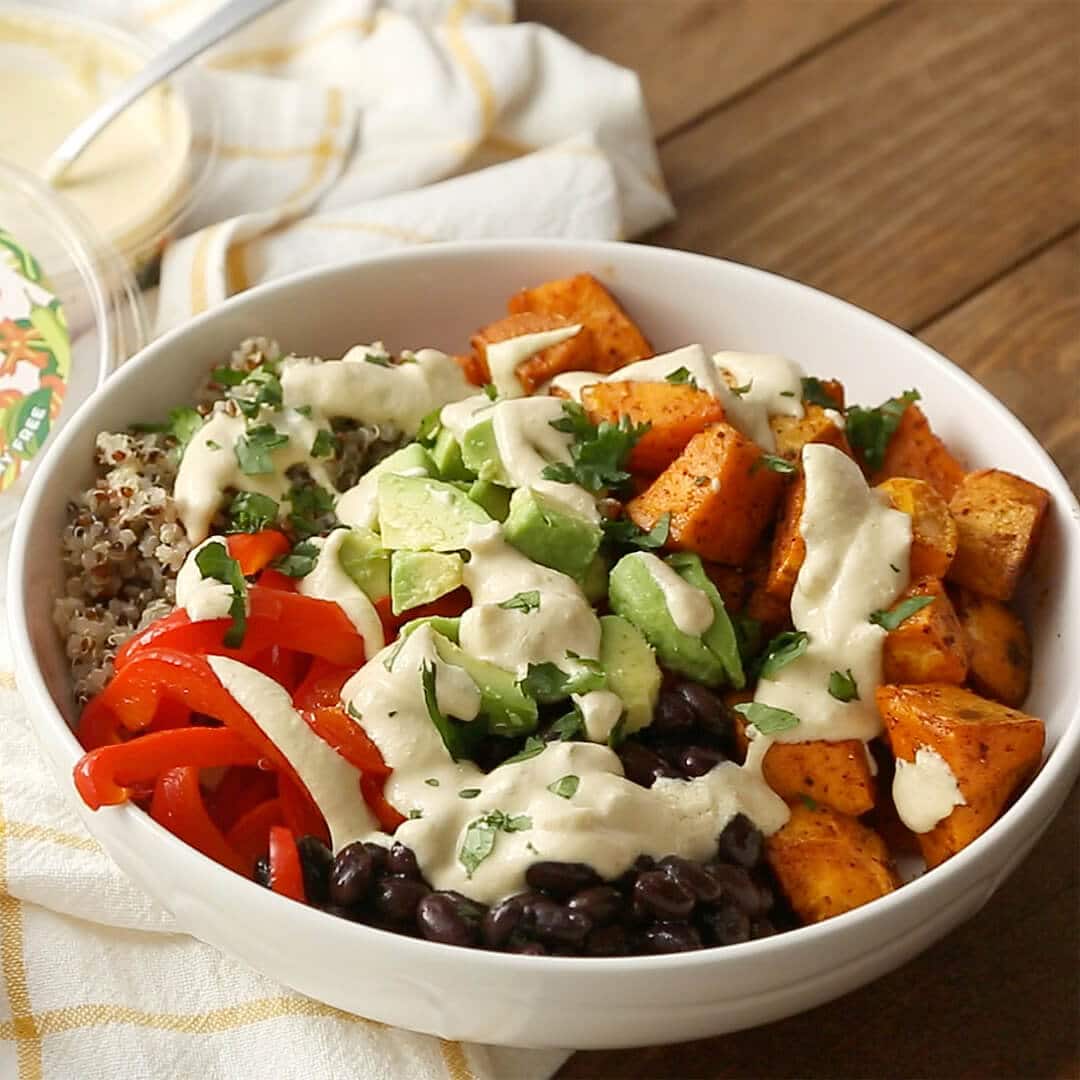 Sweet Potato Burrito Bowl
Servings: 3-4
Prep Time: 10 minutes
Cook Time: 30 minutes
Ingredients:
1 cup quinoa, cooked to package instructions
1 large or 2 small sweet potatoes, peeled and cut into cubes
1 red bell pepper, julienned
2 Tbsp + 1 tsp olive oil, divided
1 tsp chili powder
½ tsp paprika
¼ tsp each salt & pepper
1 15oz can black beans, drained and rinsed
2 avocados, sliced
Fresh cilantro and lime wedge, for garnish
Salt and pepper to taste
Instructions:
Preheat oven to 425°. Line a baking sheet with aluminum foil and spray with non-stick cooking spray.
Toss cubed potatoes with 2 tbsp olive oil, chili powder, paprika, salt and pepper. Add potatoes to prepared baking sheet in a single layer and bake for 15 minutes.
Meanwhile, toss red pepper with 1 tsp olive oil. When potatoes have baked, remove pan from oven and add red pepper to the pan. Return to oven and bake another 15 minutes or until potatoes are tender. Remove from oven and allow to cool.
Assemble burrito bowls by equally dividing ingredients into bowls: quinoa, sweet potatoes, peppers, black beans and avocado. Drizzle with Good Foods Spicy Queso dip and garnish with cilantro and lime. Salt and pepper to taste.