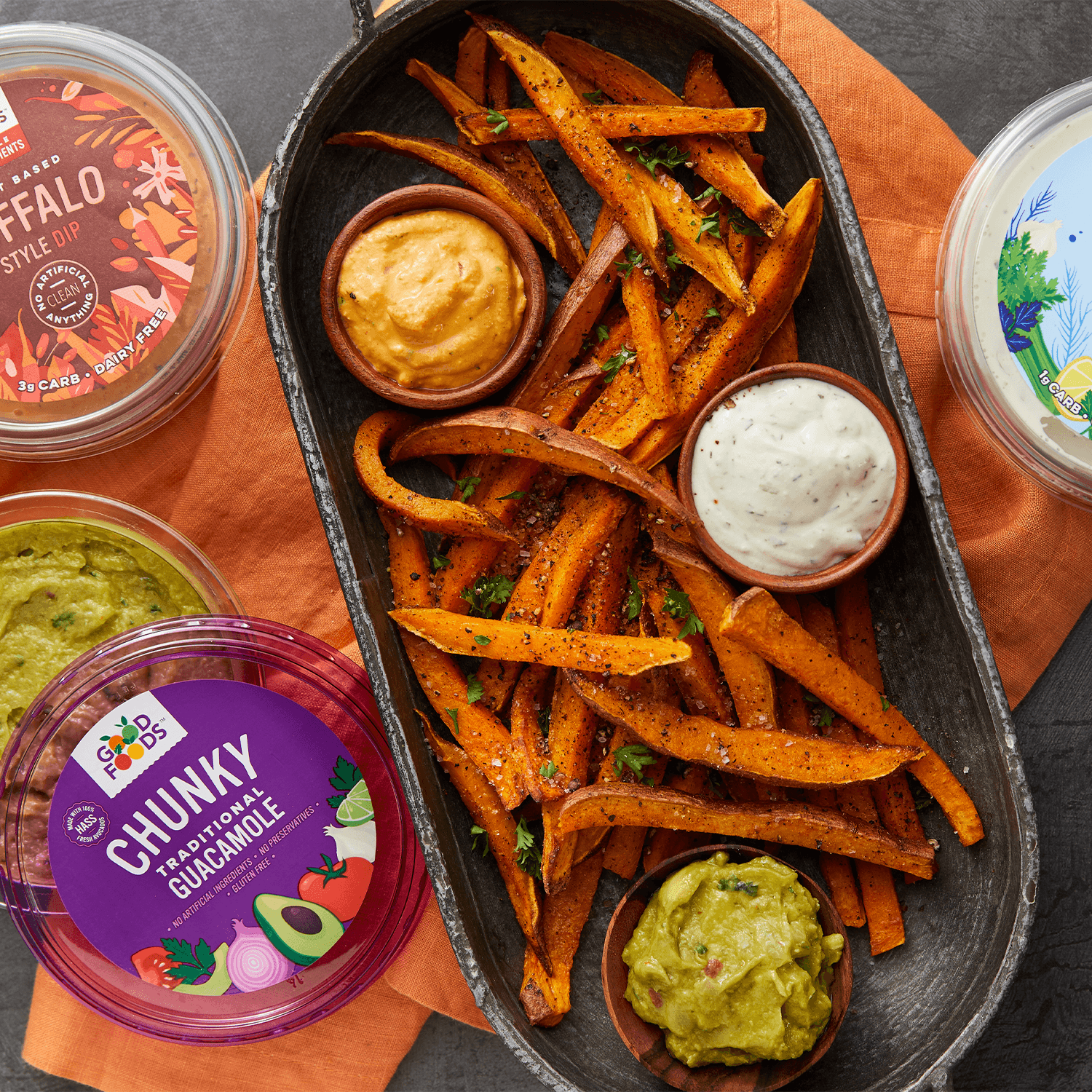 Sweet Potato Fries
Servings: 2-4
Prep Time: 10 minutes
Cook Time: 12 minutes per batch
Ingredients:
• 4 medium sweet potatoes, peeled and cut into matchstick slices, about ¼" thick
• 3 Tbsp olive oil
• 1 tsp garlic salt
• ½ tsp paprika
• ¼ tsp black pepper
• Good Foods dips for serving: Chunky Guacamole, Buffalo, Creamy Ranch
Instructions:
1. Preheat air fryer to 380°
2. Place sweet potato fries into large mixing bowl and toss with olive oil, garlic salt, paprika and black pepper.
3. Cook in air fryer in a single layer for 12 minutes, flipping half-way. Repeat cooking in batches as needed.
4. Serve immediately with your favorite Good Foods dips.