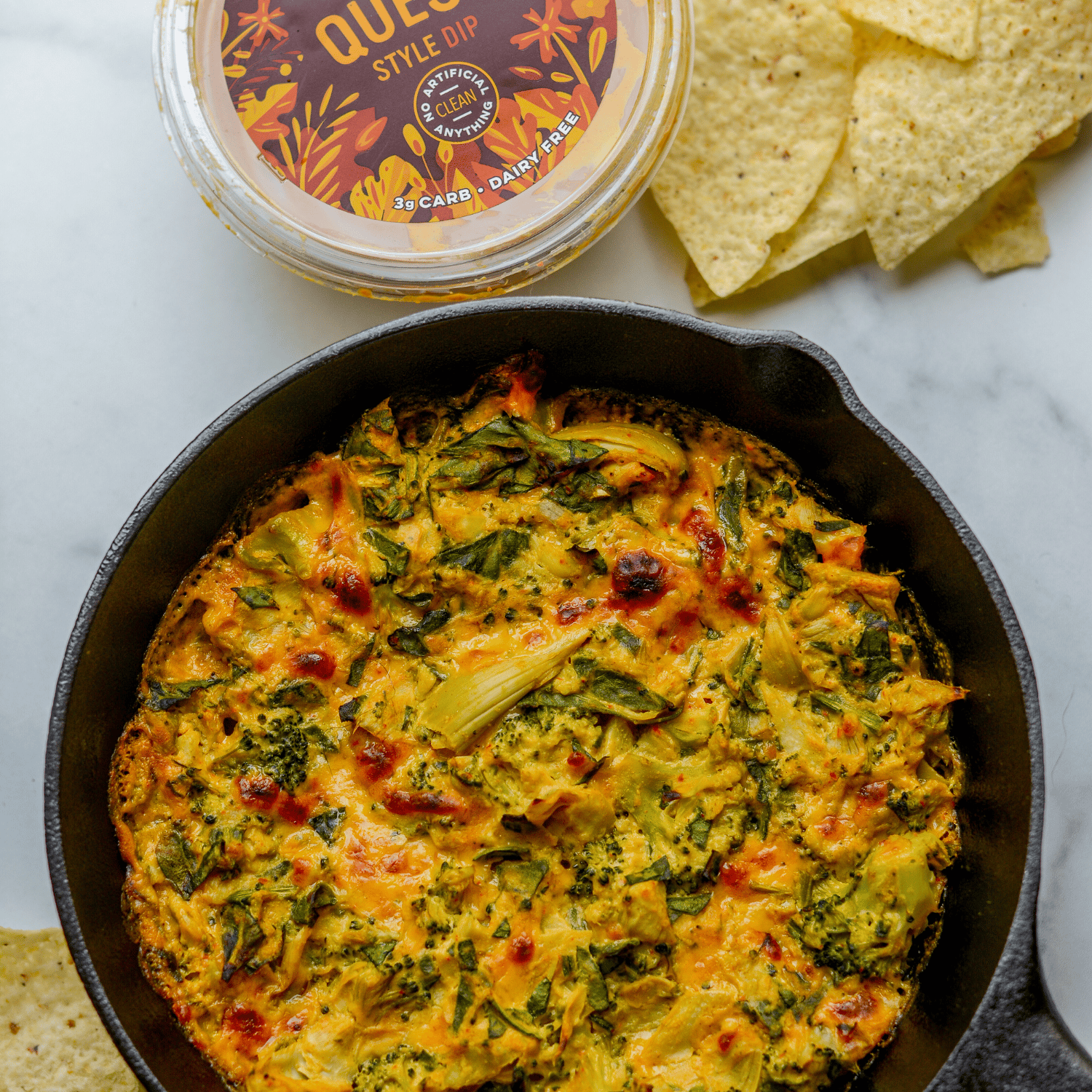 Vegan Artichoke Queso Dip
This delicious artichoke queso dip is completely vegan and the perfect dish to make for your Superbowl party. You could even make your own chips to amp it up a bit. Thank you for our friends at Best of Vegan for creating this recipe for us!
Ingredients:
1 (14 oz) can artichoke hearts, drained and chopped
2 cups broccoli florets, steamed and chopped
2 cups fresh spinach, chopped
1 package Good Foods Plant-Based Queso Style Dip
1 cup vegan cheese shreds, optional (see note)
2 cloves garlic, minced
1/4 teaspoon salt
1/4 teaspoon black pepper
1/4 teaspoon paprika
1/4 teaspoon red pepper flakes (optional)
Instructions:
Preheat your oven to 350°F (180°C).
In a medium bowl, mix together the artichoke hearts, broccoli, spinach, queso style dip, cheese shreds, garlic, salt, black pepper, paprika, and red pepper flakes (if using).
Transfer the mixture to an oven-safe baking dish and spread it out evenly.
Bake the dip in the preheated oven for 20-25 minutes, or until it is hot and bubbly.
Serve the dip hot with tortilla chips.
Note: You can also add in some Good Foods Spicy Queso Blanco Style Dip, either as an add-on or instead of the vegan cheese shreds (about 1/4 cup or more to taste).