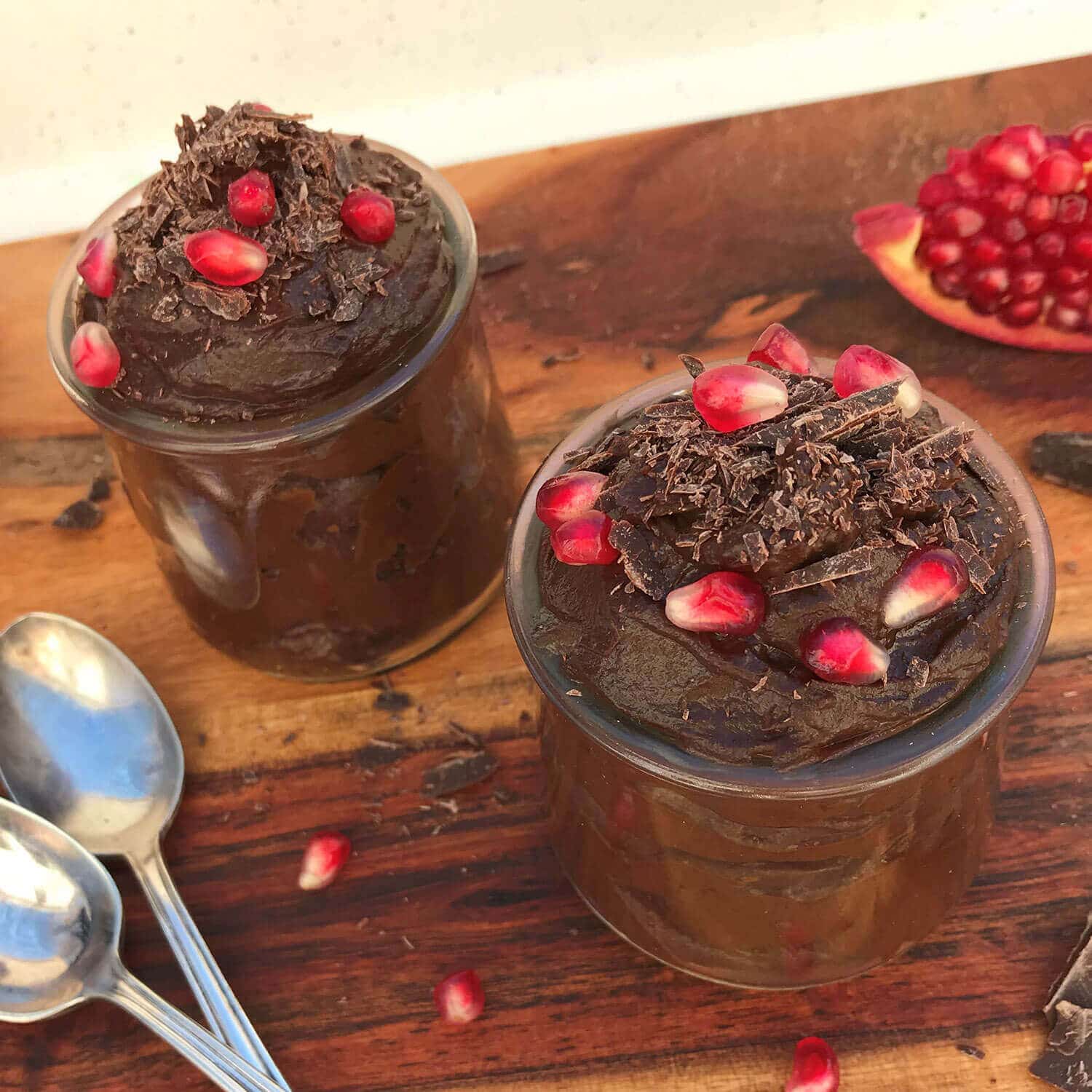 Vegan Dark Chocolate Mousse
2020 Share The Love Winner:
Creator: Sarah Meuser
Category: Avocado Mash
From the Creator's Perspective:
This incredibly delicious (and healthy) chocolate mousse is ready to eat in minutes – or simply chill it until you're ready to serve. Good Foods AvocadoMash helps create the silky, rich, and creamy texture of this delectable chocolate mousse that you will want to make and eat every single day (trust me,you will). This recipe couldn't be any easier, or quicker, to make too. Since this dreamy chocolate mousse is also vegan, gluten-free, and free of refinedsugars, you can satisfy your chocolate cravings with a dessert you can feel good about. If you're serving for the holidays, a garnish of pomegranate arilsadd a pop of color, and a sweet and juicy crunch.
Ingredients:
1 cup pitted and halved Medjool dates (about 7-10 depending on size)
4 (2oz single serve containers) Good Foods Avocado Mash
1 1/4 teaspoons pure vanilla extract
3 tablespoons pure maple syrup
Pinch of kosher salt or sea salt
1/4 cup plus 1 tablespoon unsweetened cocoa powder
1/4 cup vanilla almond milk
Vegan dark chocolate shavings, as garnish
Pomegranate arils, as garnish (optional)
Directions:
Place dates, Good Foods Avocado Mash, vanilla, maple syrup, and salt in food processor or blender. Cover with lid; blend until smooth. Add cocoa andalmond milk. Blend until completely smooth.
Spoon chocolate mousse into ramekins or small cups. Can be served immediately or refrigerate individual portions until ready to serve. Before serving,garnish with chocolate shavings and pomegranate arils (optional).
Makes 4 small or 2 large servings