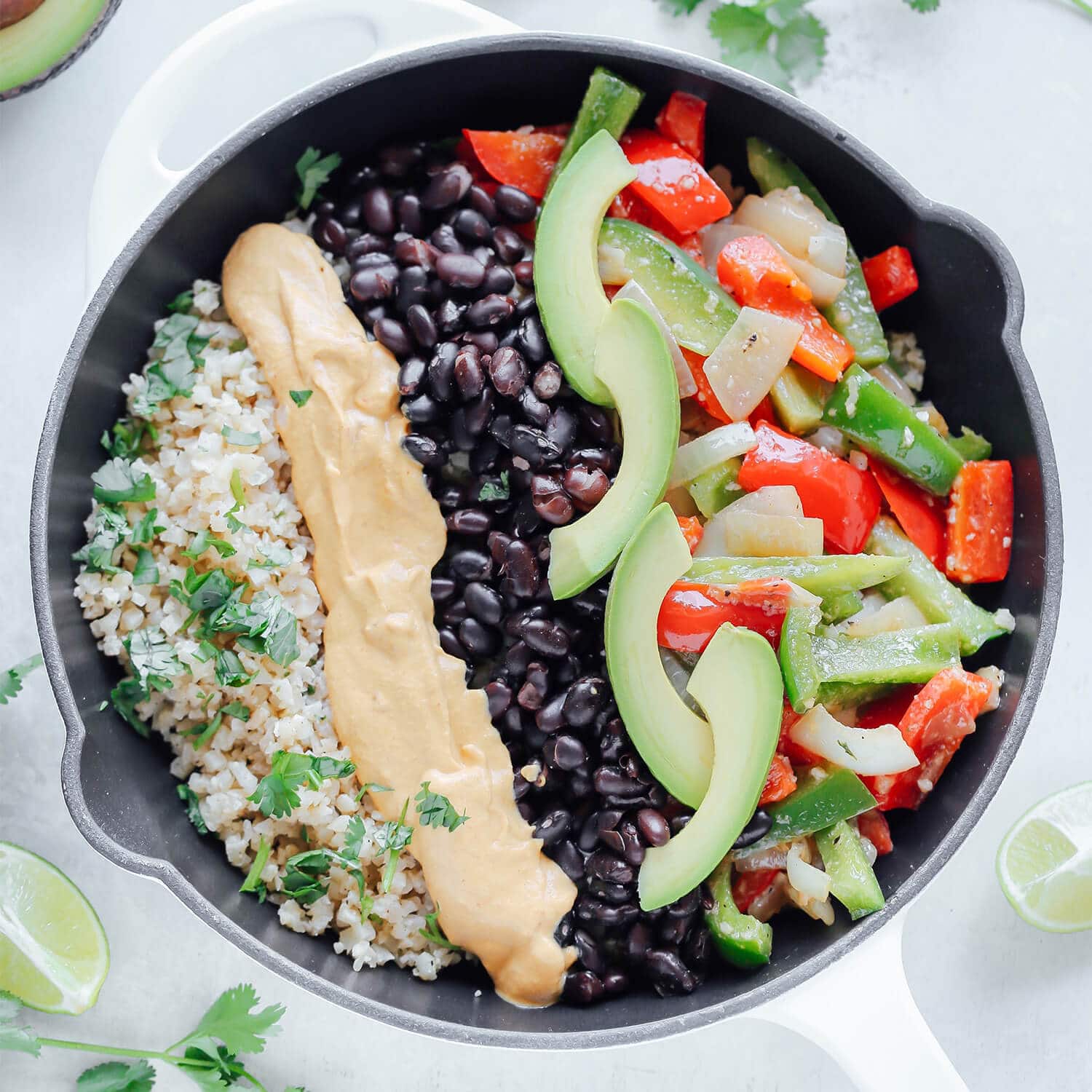 Veggie Fajitas
Recipe from @neuroticmommy.
Ingredients:
12oz of cauliflower rice
1 cup black beans
3 bell peppers – one green, orange and red
1 onion
1 avocado
Cilantro
Lime
Sour cream to top
Directions:
Season cauli rice with salt, pepper, adobo, onion + garlic powder.
Sautée peppers and onions, season same as cauli rice.
Heat up black beans and season to your liking.
Add it all to a skillet, add queso and give it a good mix.
Sprinkle with cilantro, add a squeeze of lime and a dollop of sour cream.