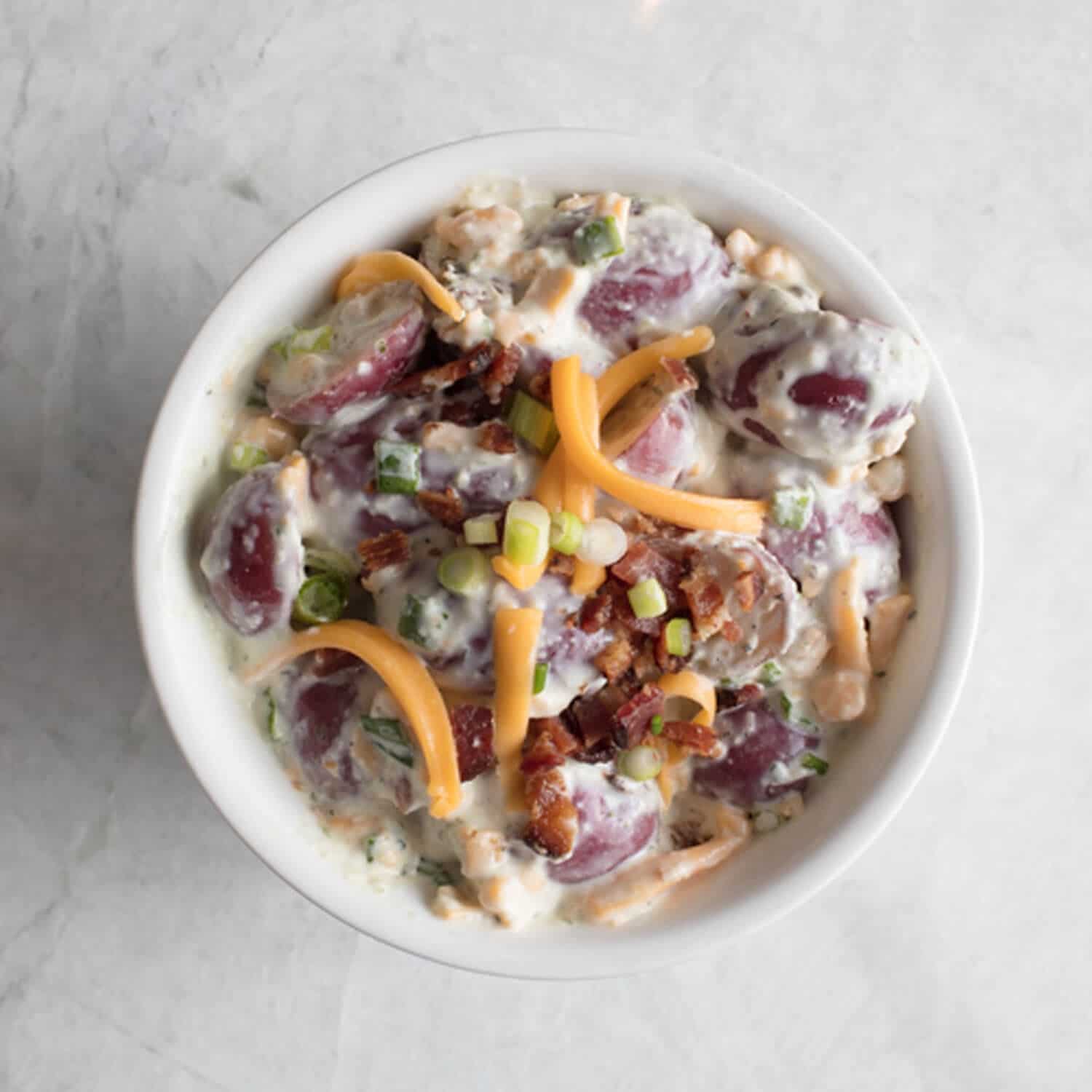 Bacon Ranch Potato Salad
Summer is here, and there's no easier side to make for your next BBQ than the time tested Potato Salad. We've enhanced our version with Good Foods Creamy Ranch Yogurt Dip to give it a cool punch with all the flavor you expect from ranch dip.
Ingredients
Small red new potatoes, halved
Onion, minced
1 Tbsp dried dill
2 Tbsp, thinly sliced chives
Bacon, chopped
1/2 tsp ground black pepper
1/2 tsp garlic powder
Optional: Shredded cheddar cheese as a topping
Directions
Place potatoes in a large pot of salted water, bring to a boil. Cook until tender, about 20 minutes, Drain. Set aside to cool. Once cool, cut each potato in half and place in a large bowl.
Whisk together Good Foods Creamy Ranch Yogurt Dip, minced onion, dill, chives, black pepper, and garlic powder. Gently toss with halved potatoes to coat. Sprinkle with bacon and cheddar cheese.
Serve right away or refrigerate covered until ready to serve.
Give this recipe a spin and let us know what you think!