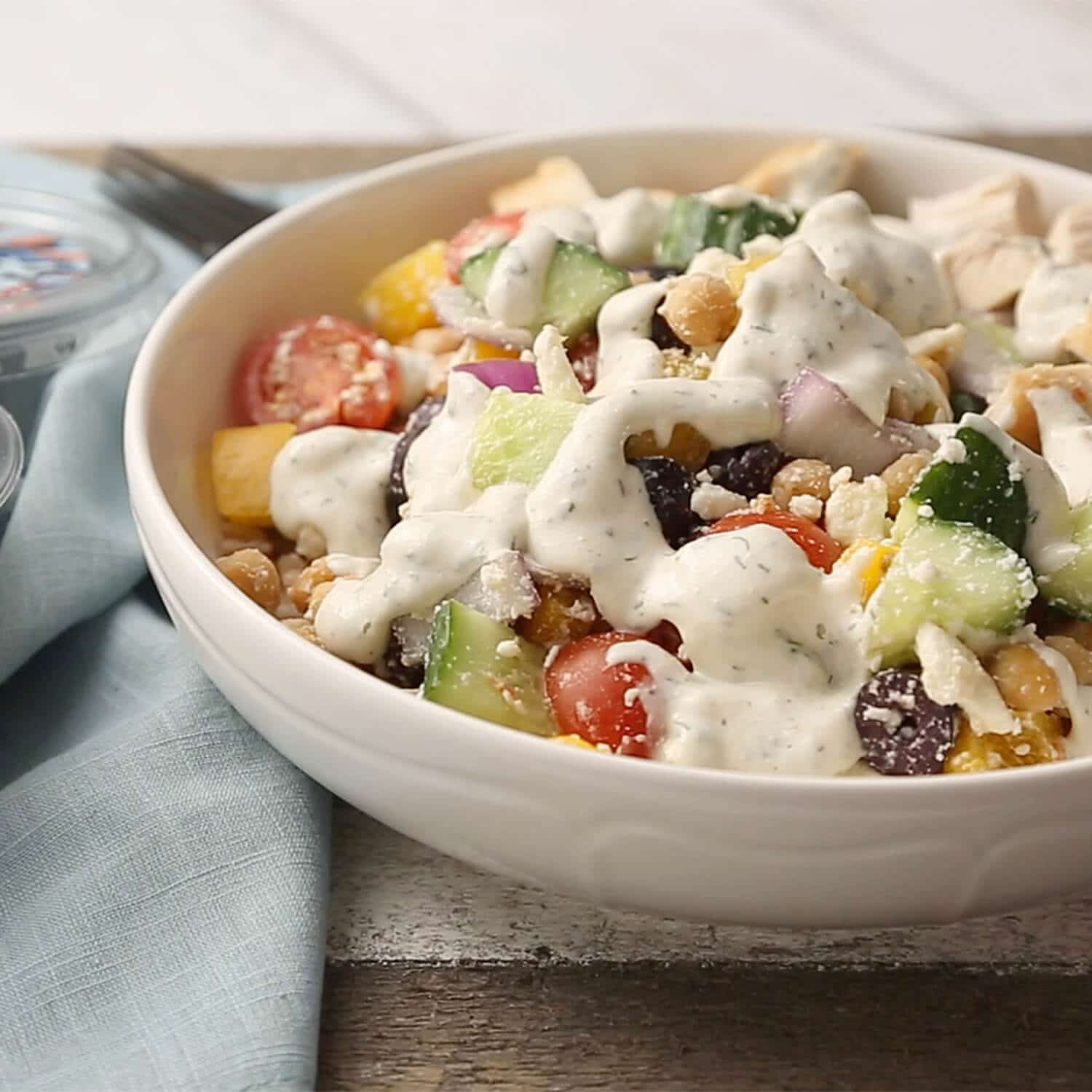 Greek Power Bowl With Tzatziki
Servings: 4
Prep time: 20 minutes 
Ingredients:
4 cups low sodium chicken broth
1 cup dry farro
1 English cucumber, chopped
1 yellow bell pepper, chopped
1 cup cherry tomatoes, quartered
½ red onion, diced
1 can chickpeas, rinsed and drained
½ cup pitted Kalamata olives, halved
½ cup feta cheese, crumbled
2 large chicken breasts, cooked and diced
Directions:
In a large saucepan over medium heat, add chicken broth and farro. Cook uncovered approximately 20 minutes or until broth is absorbed and farro is tender.
In a mixing bowl, add cucumber, yellow bell pepper, cherry tomatoes, red onion, chickpeas, olives and feta cheese.
In serving dishes, divide farro, top with chicken, veggie mix then drizzle with Tzatziki dip. Salt and pepper to taste.