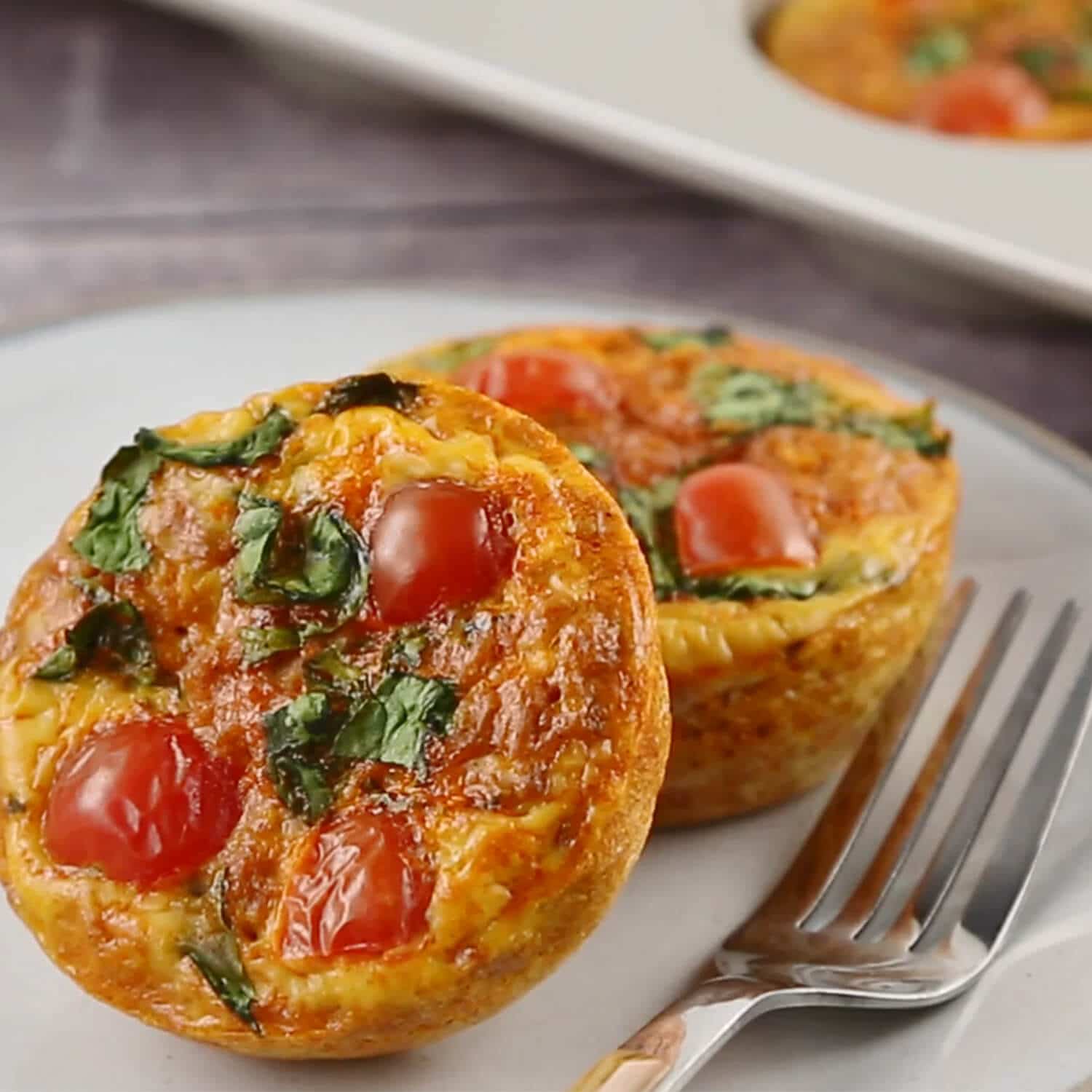 Keto Chorizo Egg Bites
Servings: 12 egg bites
Prep Time: 10 minutes 
Cook Time: 25 minutes
Ingredients:
10 oz soy chorizo, cooked and crumbled
1/4 cup cauliflower rice, thawed and uncooked
6 eggs
3 Tbsp Good Foods Queso Dip
Salt and pepper, pinch of each
1/2 cup cherry tomatoes, quartered
1/4 cup baby spinach, chopped
Directions:
Preheat oven to 325°. Prepare a muffin tin by spraying with nonstick cooking spray. 
In a medium sized bowl, whisk together chorizo, cauliflower, eggs, queso, salt and pepper. Scoop evenly into each muffin cup. Top with spinach and tomatoes. 
Bake for 22-25 minutes at 325° until the centers are set and edges are slightly brown.